Darcel McDonald has lived all over the world, but today she resides on a 25-acre estate in Wausau, Wisconsin. She brings years of business experience to her family's century-old lumber company and is passionately involved with several philanthropic organizations, including the Humane Society and Ronald McDonald House. Her home is filled with things of great sentimental value—artwork, mementos from her travels, rare books—and is surrounded by an expansive pasture for her three rescue horses.
Late one night last April, a tornado hit Darcel's property. Her well-built, well-protected home was undamaged in the storm; however, several dozen very large trees throughout the property toppled. Some fell onto and destroyed sections of the fencing that surrounded the horses' pasture.
These damages were far from Darcel's concern; it was the welfare and whereabouts of her horses that had left her shaken.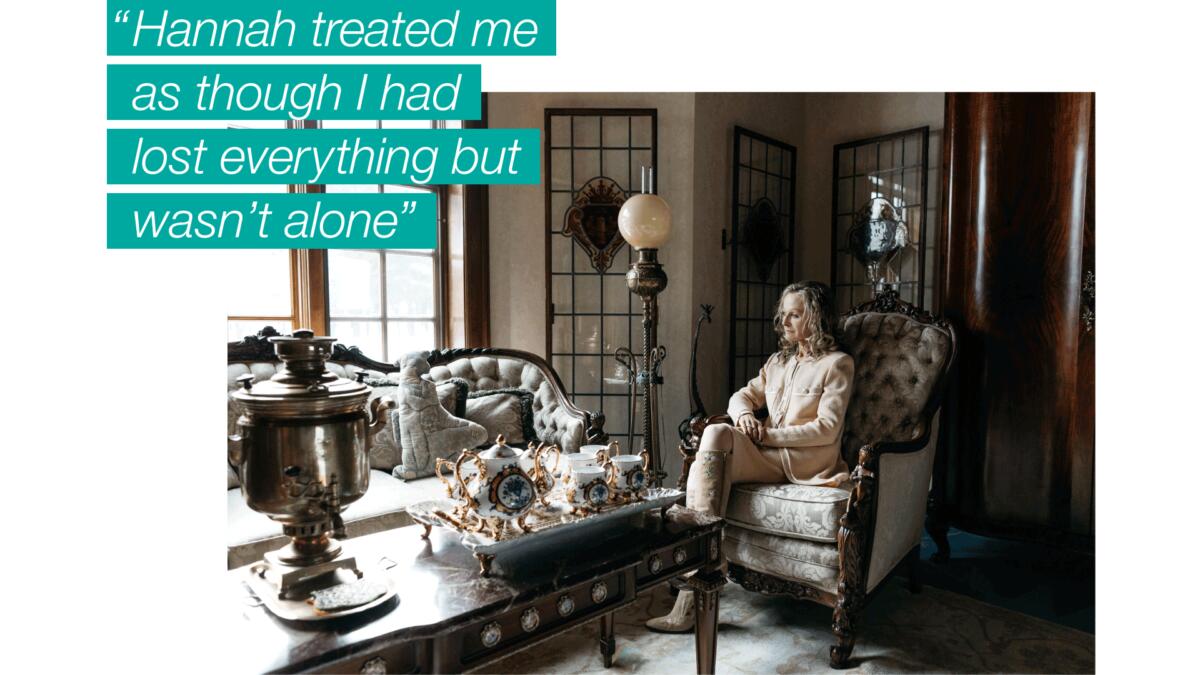 The horses had fled during the storm, and it was several hours before they were found. Miraculously, they were mostly unharmed, though one suffered a concussion.

Empathy plays a critical part in understanding and interpreting the emotions of others after a traumatic event. At PURE, we screen prospective employees for emotional intelligence and invest in training to further develop this skill. With greater empathy, we look for opportunities to deliver a level of service that goes beyond what is expected.
When Darcel called PURE to report the downed trees and broken fencing, PURE Member Advocate®Hannah Hague took the claim. She issued payment for the repairs right away so the horses could safely return to their pasture. However, sensing Darcel's concern, Hannah wanted to do more to help. She researched and found muffins for horses intended to calm anxiety, and she sent them to the farm.

"My situation pales in comparison to losing a home, like so many have in the recent wildfires and floods. Hannah treated me as though I had lost everything but wasn't alone," said Darcel. "PURE is focused on the value of the person—who they are, what means the most to them and how to help them keep it, protect it and enjoy it. PURE has this mindset, and it's reflected in everything they do."
Darcel showed us a glimpse of her life at her home in Wisconsin and shared her experience with PURE. Watch it below: