Active 2017 Affects Insurers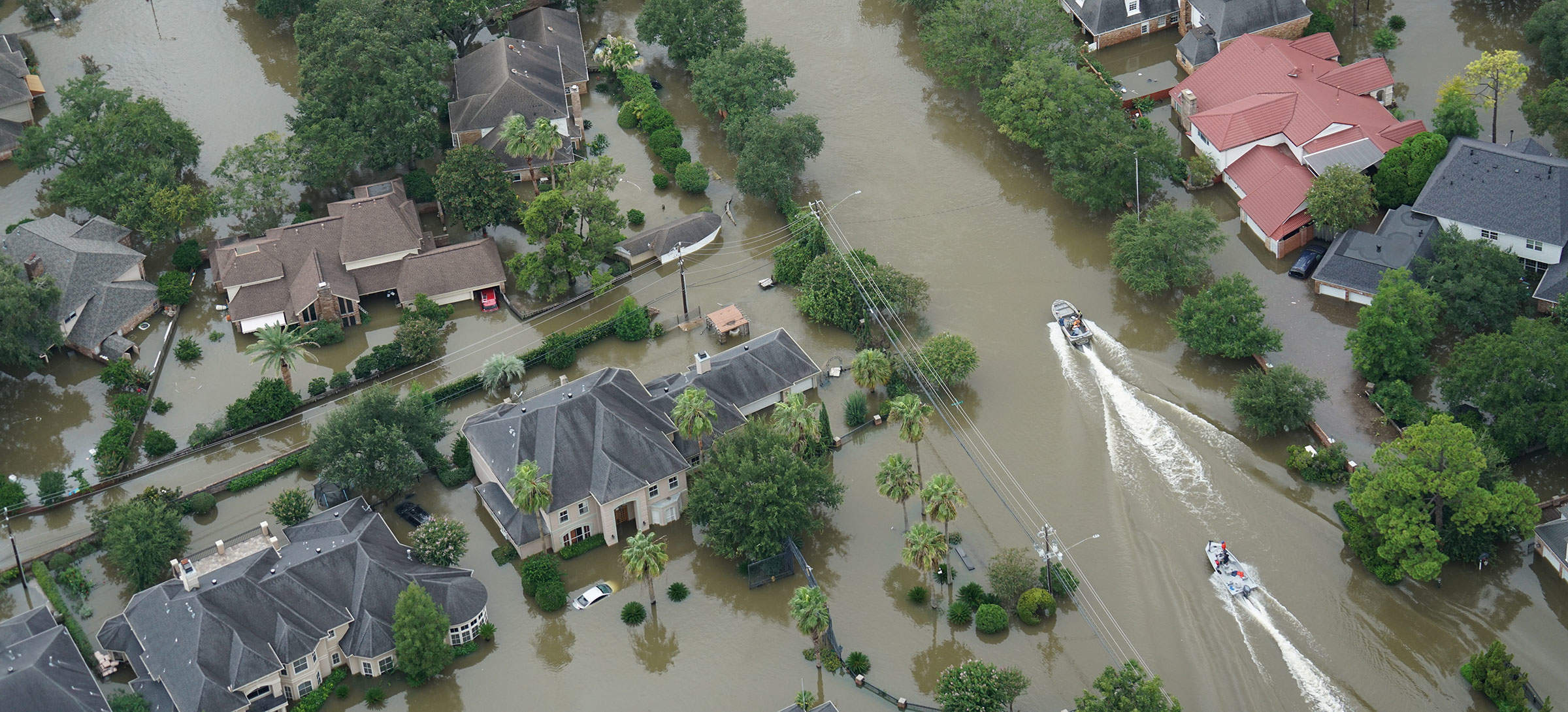 The string of hurricanes, wildfires, and earthquakes in the second half of 2017 was enough to test insurers around the globe. According to Swiss Re, Hurricanes Harvey, Irma, and Maria and earthquakes in Mexico resulted in estimated insured losses of $95 billion, and non-life re/insurers' full-year underwriting results are likely to be severely impacted. For example, the combined ratio in U.S. P&C insurance for 2017 is forecast to rise to 109% from 101% in 2016. In global reinsurance, assuming no further large catastrophe events, the combined ratio for this year is estimated to be around 115%, up from 92% in 2016.
According to PERILS AG, an independent Zurich-based organization providing industry-wide catastrophe insurance data, the insured property market loss for Hurricane Ophelia, based on loss data collected from affected insurers following the event, was €60 million. The majority of the damage caused by the storm on October 16–17, 2017, occurred in the Republic of Ireland, with the region incurring a market loss of €49M, while the market loss for the UK was ₤10M.
In 2017, the United States experienced 16 weather and climate disasters, each with losses exceeding $1 billion, totaling approximately $306 billion—a new U.S. record according to the National Oceanic and Atmospheric Administration. The western U.S. wildfires caused damages tallying $18 billion, and losses from Hurricane Harvey exceeded $125 billion, making Harvey the second costliest storm (just behind Hurricane Katrina) in the 38-year period of record. Hurricanes Maria and Irma had total damages of $90 billion and $50 billion, respectively. Hurricane Maria now ranks as the third-costliest weather and climate disaster on record for the nation, with Irma coming close behind as the fifth costliest.
Hurricane Irma made landfall in Florida in the United States on September 10. During the disaster, American Integrity Insurance Group set up a pop-up location at a hotel in Land O' Lakes, FL, 25 miles from the coast, the insurer's EVP & Senior Operations Officer, Jon Ritchie, told Digital Insurance. And, within 24 hours, American Integrity used third-party adjustment partners to begin adjusting claims and taking loss notices before bringing operations in house, Ritchie said.
Ritchie and his team used UAVs in bulk for the first time. "It was our first opportunity to leverage the technology out there," he told Digital Insurance. Hurricane Irma is the first large catastrophe event in the 11-year history of American Integrity. Hurricane Matthew, which hit Florida in October 2016, resulted in 3,500 claims for the insurer, according to the Digital Insurance article. With Irma, from the first claim until December 12, 2017, American Integrity fielded 27,000 claims.
"When the storm hit, we took a proactive approach, not waiting for claims to be reported. We went to every member's home in Marco Island, FL, whether they filed a claim or not." — Gary Stephen, Executive Vice President for Claims and Risk Management, PURE
The adjusters also used video conferencing with members to get live images of homes. And the insurer positioned its mobile claims center in more than six Florida cities to provide customers with charging stations and Wi-Fi hotspots.
Privilege Underwriters Reciprocal Exchange (PURE) also was in the thick of Hurricane Irma and, before that, Hurricane Harvey. Prior to both events, the member-owned insurer dedicated to high net worth individuals and families sent email to members. The email messages gave members information about how to report a claim, how to access policies, what to do if they had to evacuate, and how they could best protect their homes.
With Harvey, which hit Texas on August 26, access to Houston was nearly impossible. "While we waited for access to Houston, we were able to handle all of the claims from the surrounding areas," says Gary Stephen, PURE's Executive Vice President for Claims and Risk Management. "In Houston, we dispatched a team of fine art specialists to extract fine art and collectibles from members' homes. Because of the flooding, access by roadway was impossible, so the team sourced a boat to reach members' homes."
A third of PURE's claims from Harvey were auto claims. "We arranged to have cars towed to a central facility instead of sending auto appraisers out to each car because we found that 85% of the cars were totaled," Stephen says. When Hurricane Irma struck shortly after, PURE did something a bit different. While the insurer still sent the same precautionary communication as with Irma, it also emailed several hundred members in the expected immediate path of the storm and pre-assigned a PURE Member Advocate® to handle that member's eventual claim. These members could simply reply to that email to report damage and begin the claims process. "This personalized and simplified approach was applauded by our members and brokers," says Stephen. "Then, when the storm hit—not waiting for claims to be reported—we went to every single member's home in Marco Island, FL, whether they filed a claim or not." One of the most damaged areas with Irma was the Florida Keys, a group of tropical islands stretching about 120 miles off the southern tip of Florida, between the Atlantic Ocean and Gulf of Mexico. The only bridge to reach the islands was closed. Insurers could not get to the islands, but PURE was determined. "We rented a military-grade helicopter and crew and flew into the Keys," Stephen continues, "and our adjuster propelled down to the ground to begin inspecting homes days before the bridge was open." "Our philosophy is to get out there quickly and get money in people's hands first so they can secure a high-quality contractor," he says. For Hurricanes Irma and Harvey, PURE took first-notice-of-loss calls with an average wait time of under seven seconds. ClaimCenter played a large role in the speed. It's integrated with PURE's policy system, so the insurer can take the bare minimum information from a member and ClaimCenter pulls in the rest of the needed data. "It creates tremendous capacity for us," Stephen says. "We can ensure that members aren't on hold when they're trying to report a claim and can receive a service experience at the first notice of loss."
Carrie Burns is Marketing Communications Manager at Guidewire. Contact her at [email protected].