High Net Worth Travel Risks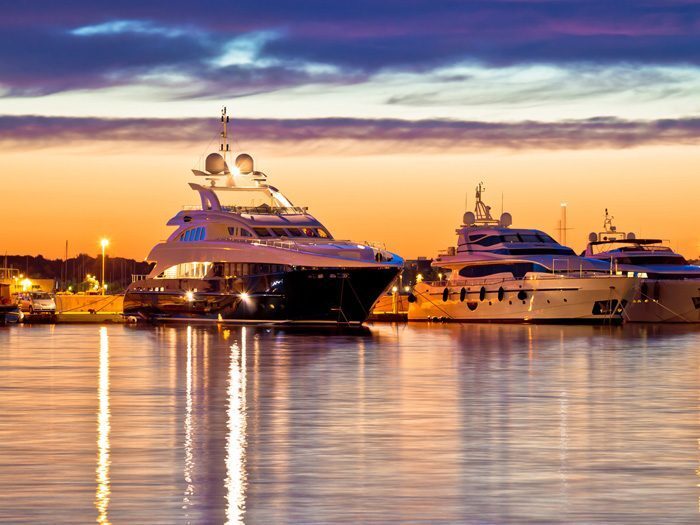 Risk & Insurance — 11.06.2017
By Jonathan McGoran
One benefit of being well off is having the resources to travel more frequently, in fine style and to more exotic destinations than those with less wealth. But such travel may exceed the scope of traditional travel insurance.
"The five top emerging destinations for travel for high net worth are places that probably they'd never go to in the past: Cuba, Iran, Iceland, Antarctica, and Mongolia," said Heather Posner, director of high net worth at Burns & Wilcox.
"These are places that are unique and present unique exposures."
High-value individuals and families are also more likely to travel with extended parties.
"When you have family trips where maybe they're trying to get three generations of the family and there may be 35 folks traveling to Africa to do a safari… There's a huge amount of things that can go wrong and could delay or cause that trip to be cancelled," said Martin Hartley, executive vice president and chief operating officer of PURE Group of Insurance Companies.
"There are huge sums of money at stake."
And while the risk of travel interruptions from terrorism or political instability is hardly unique to the high net worth, or to exotic locales, the wealthy can afford coverages that go beyond simple travel interruption coverage, providing assistance and logistical support, whether to restructure a trip to avoid trouble spots or to return home amid potentially trying circumstances.
Other security concerns may be more specific to the high net worth, such as kidnap and ransom (K&R) coverage.
"We're seeing a lot of inquiry around the area of kidnap and ransom," said Susan Ogrodnik-Smith, Chief Sales Officer-Personal Insurance at HUB International New England.
While traveling with a security team remains largely limited to the ultra-wealthy, those with substantial assets are increasingly likely to take advantage of security training and briefings made available through their insurers, to proactively minimize such risks.
Another potential complication in coverages for these clients arises from support staff that may be employed to facilitate a particular lifestyle.
"Most of the workers' compensation or employment practices liability coverage that somebody might have for their domestic help in the U.S. likely would not extend overseas," says Lisa Lindsay, executive director at the Private Risk Management Association.
Because of this, some hire temporary help in their destination country, in which case a broker might need to partner with an overseas counterpart who has its own network and understands and can navigate local requirements and conditions.
Sailing trips can present particular challenges.
"The crew gets off the yacht and needs to go rent a car to go pick up supplies, and the minute…they're on dry land doing work, they're not covered," says Lindsay.
"There's a ton of complications around not just the vessel, but the liability and crew coverage. …It really absolutely requires that a high net worth individual be working with a yacht specialist and not just a not just a generalist."
Medical coverage is another important aspect of travel coverage. High net worth insureds tend to be older than the general population and will want to ensure that accidents or illness abroad will be treated with the same high standards they expect at home, or that they can get home, if necessary.
Medical evacuation coverage, which generally only covers transport to nearby medical facilities, is often confused with medical repatriation, or transport back to the US, which is a much more costly coverage.
Increasingly, private clients look to medical concierge services to coordinate specialists, provide payment to providers (in cash, as is sometimes necessary), and, in the case of at least one company, to make comprehensive medical records instantly available.
"It's nice to be able to have somebody there that will pay your bill [or] repatriate you," said James Mead, CEO of PinnacleCare Private Health Advisory.
"But at the moment of the incident, it's even better to have the information on your medical history available to you. That's really one of the most valuable services we provide."
As is true at home, one of the biggest issues when insuring high net worth clients abroad is liability.
"Most high net worth insurance carriers would be providing their policyholders with worldwide liability coverage," says Lindsay.
"But with any insurance policies, then come the exclusions, like aircraft, chartering a boat over a certain size…That's why it's so important to dig into the real specifics of, 'How do you vacation?'"
And even if your liability coverage is worldwide, it is best to check with your broker, especially before traveling to unusual destinations.
"Different countries certainly have different rules and regulations that may impact how a claim is ultimately settled." Lindsay adds.
Ultimately, most aspects of travel, including liability, may already be covered under existing policies, but some prefer a little extra peace of mind.
"We're seeing some of our high net worth clients obsess," said Lindsay.
"I think I have coverage, I'm sure I have coverage, but…I'd rather just purchase it and be double-protected."