New Beginning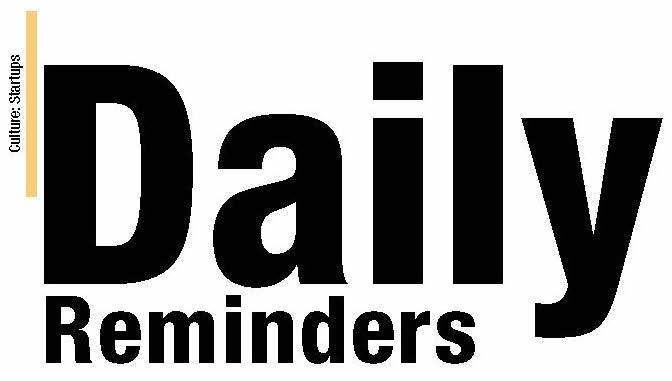 Best's Review - 05/03/16
By Kate Smith
A broken dish hangs on the wall of PURE's headquarters. The 12th Century Chinese plate once was a prized piece in a private collection. But it lost its value after a gust of wind knocked it off its display stand and sent it crashing to the floor. PURE insured it.
In the lobby of PURE's White Plains, N.Y., office stands a large glass sculpture crafted by Czech artist Ivan Mares. The six-figure piece, which also was part of a private collection, had been acquired and installed under the supervision of a curator. Shortly after the installation, the curator noticed a horizontal crack developing in the piece.
The flaw left it with no salvage value.
PURE insured that, too. PURE's office is decorated with remnants of oncevaluable works the company has insured over the past 10 years. The design choice is strategic.
"We put these things here as a reminder of why we're in business," founder and CEO Ross Buchmueller said. Understanding the company's purpose is central to its corporate culture, Buchmueller said. And that culture has earned recognition for PURE, a policyholder-owned personal lines carrier that serves high net worth clients.
Last fall Entrepreneur magazine awarded PURE a spot on its list of the top 25 best corporate cultures. The list recognizes businesses that have successfully instilled a high-performance culture in their workplace. When Buchmueller left AIG Private Client Group to start PURE in 2006, he knew the type of company he wanted to create. And he took all the right steps—at least on paper—to outline it.
He wrote mission statements, value statements and vision statements. And he has thrown them all away. You don't build corporate culture with statements, he found; you build it by giving employees a sense of purpose.
"We ask everybody to know what we do and how we do it. But what we really want is for them to know why. Why are we here?" Buchmueller said. "Having a sense of purpose helps employees engage, but it also guides the decisions we make." The company also has six principles it uses as guideposts for its behavior and decision-making. Practice "member centricity." Use empathy, creativity and urgency to be exceptional. Do the right thing. Be a team player. Be obsessed with getting better. Have fun. By holding tight to its sense of purpose, as well as its six core principles, PURE has managed to preserve its culture while expanding at a breakneck pace. It has grown by 40% in each of the past eight years and in August was named to Inc. magazine's list of the fastestgrowing private companies. Buchmueller said he expects to add 150 to 200 employees this year to the current base of 400. PURE's core principles play a role in its hiring process. While there is no single "type" of person who fits into the culture, there is one quality all employees must have— empathy.
"We might have said 10 years ago that empathy was essential in claims. Today we say that empathy is essential everywhere," Buchmueller said. "We've started to realize the power of empathy. If there is one skill that is likely to help an individual in their professional development, it would be emotional intelligence." Potential employees are required to take an emotional intelligence test. No matter how smart or talented they are, candidates with sharp elbows won't make the cut.
"If somebody shows signs that they do not have a high emotional intelligence, we will pass on them," Buchmueller said. "This is where our principles guide us. It would be easy for us to say, 'We could benefit from having this person on our team.' But we can't hire them, because eventually we would have a group of people who don't care for one another."
Or care for PURE's 53,000 members. Service standards are exceptionally high in the high net worth segment, but empathy can also be especially difficult in this niche.
"Empathy—the ability to relate to somebody—can be hard when the person is successful," Buchmueller said. "It's easy to empathize with somebody who is like you. You have to work much harder on empathy when you're dealing with people who may not be like you."
Brett Woodward, managing director of NFP's P&C Private Client Group, said clients appreciate PURE's approach.
"Their culture is so different—in a really good way," Woodward said. "They're into the whole EQ [emotional quotient] and how to bring it to clients in every aspect of their dealings. It is about a product and how much you pay, but it's also for them about the experience for their clients. It's a whole different approach. And you can talk it all you want, but they actually demonstrate it. And our clients tell us they demonstrate it."
One area of differentiation for PURE is that it has licensed adjusters, rather than call center representatives, handle all first notice of loss calls. While some veteran adjusters may not want to put on a headset and answer the phone, the adjusters at PURE willingly do.
That's where understanding of purpose comes in. PURE exists, Buchmueller said, to make its membership smarter, safer and more resilient so they can pursue their passions with greater confidence. The first notice of loss is often where the rubber meets the road. "Our adjusters understand that is the moment where our purpose comes to life," Buchmueller said. "That's why we've got experienced people willing to take that call." PURE also makes claims files transparent. Policyholders can log into the PURE portal and read every note and correspondence related to their claim.
"Our average adjuster has 19 years of experience," Buchmueller said. "They have spent their career having private files that are only discoverable if there's a dispute, and now we're making them discoverable on Day One. The adjusters have to really care. I give so much credit to our people because I know how hard it would be if every time I wrote an email, every time I made a note, our policyholders could read it all. But it makes you think about the experience the member has.
"And it's a direct result of our culture that we can do that."
Click here to access the full story.