PURE Insurance Expands Southeast Regional Hub in Charleston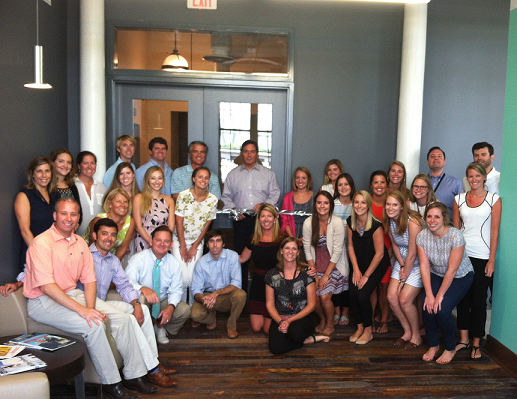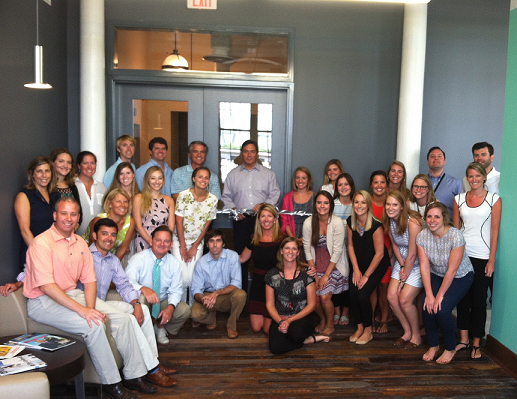 White Plains, New York – August 21, 2015 – Privilege Underwriters Reciprocal Exchange (PURE), the policyholder-owned property and casualty insurer of high net worth individuals and families, today announced the expansion of its southeast regional hub in Charleston. To accommodate PURE's remarkable growth, the company has moved offices to the historic and newly-renovated Cigar Factory where it expects to employ at least 60 professionals in a variety of underwriting, marketing, member services and other positions.
"Charleston has been a critical part of PURE's early success, and the move is representative of our exceptional growth," said Bobby Collins, senior vice president with the PURE Group of Insurance Companies and former chairman of the Charleston Metro Chamber of Commerce. "The new office is a significant step in our continued expansion that allows us to deliver an exceptional experience to more successful, responsible homeowners in the region as well as employ more of the area's talented professionals."
PURE's Charleston office first opened in 2008, shortly after the company launched, with only a handful of employees. Since then, PURE has achieved annual growth of at least 40% each year and increased its membership to more than 45,000 families across the U.S.
"Our employees across the country come to work for PURE because of our unique culture and the opportunities afforded by our growth," said Marlot McMichael, vice president and southeast regional executive of the PURE Group. "Here in Charleston, they will also benefit from the wonderful office space and amenities of the recently transformed Cigar Factory and its surroundings. We are confident the combination will help us continue to attract an extraordinary team."
The new office will continue to house underwriting for accounts submitted by PURE's independent broker partners in Alabama, Georgia, Kentucky, North Carolina, South Carolina and Tennessee. In addition to Charleston, PURE has offices in Atlanta, Georgia; Basking Ridge, New Jersey; Chicago, Illinois; Fort Lauderdale, Florida; New York, New York; San Francisco, California; Scottsdale, Arizona and White Plains, New York.
About PURE
Privilege Underwriters Reciprocal Exchange (PURE) is a policyholder-owned insurer dedicated to creating an exceptional experience for responsible high net worth individuals and families. PURE provides best-in-class, customizable coverage throughout the U.S. for high-value homes, automobiles, jewelry, art, personal liability, watercraft and flood. Inspired by some of the finest policyholder-owned companies in the world, PURE emphasizes alignment of interests and transparency. PURE's low cost of capital, careful member selection, and proactive risk management all contribute to highly competitive rates. In return for a fee, PURE Risk Management, LLC acts as Attorney-in-Fact for PURE.