The Art of Living: Louise & Jay Greenspan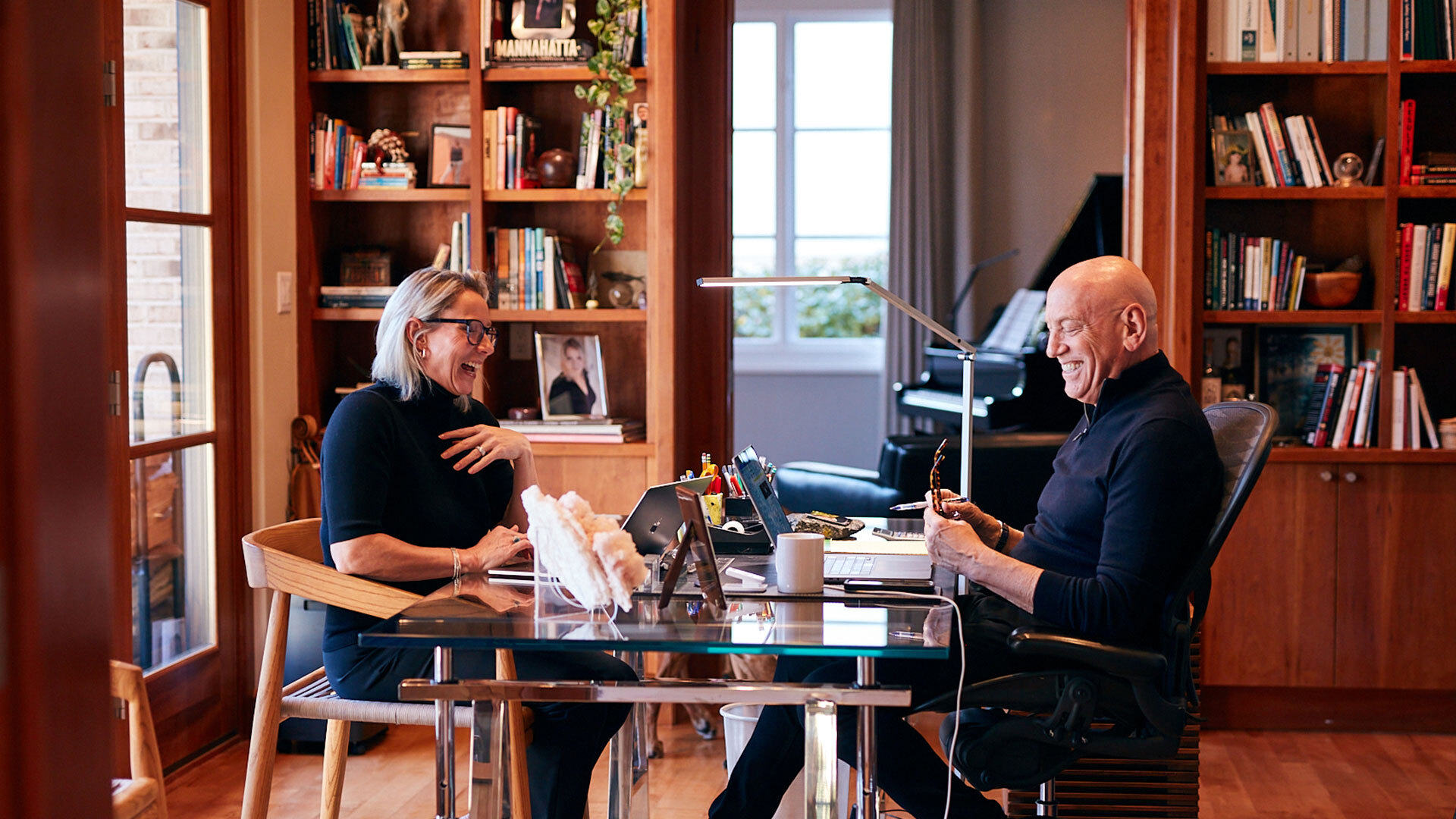 If you ever get invited to Louise and Jay Greenspans' house, don't ask to see their art collection. You won't have to.
From the Edwards 11-foot steel dancer in the front yard, to the Rauschenbergs and Jenkins adorning the hallways, to the Dylan Lewis bronze cheetahs on the desk or the Emily Chang painting spanning an entire wall—upstairs, downstairs, in the garden—art is everywhere.
The Greenspans' collection is vast and varied and reflects the enthusiasm of two genuine, lifelong art lovers. Just don't call them collectors. "We're not trying to build a collection," Louise says. "We just have beautiful pieces that we love. Some of them are expensive—at least for us—and some cost very little. But we love them just as much."
"That's the truth," Jay says. "We seldom consider investment value." This down-to-earth, thoughtful attitude is typical of these two remarkable, optimistic doers who have dedicated their lives to making a difference in the world.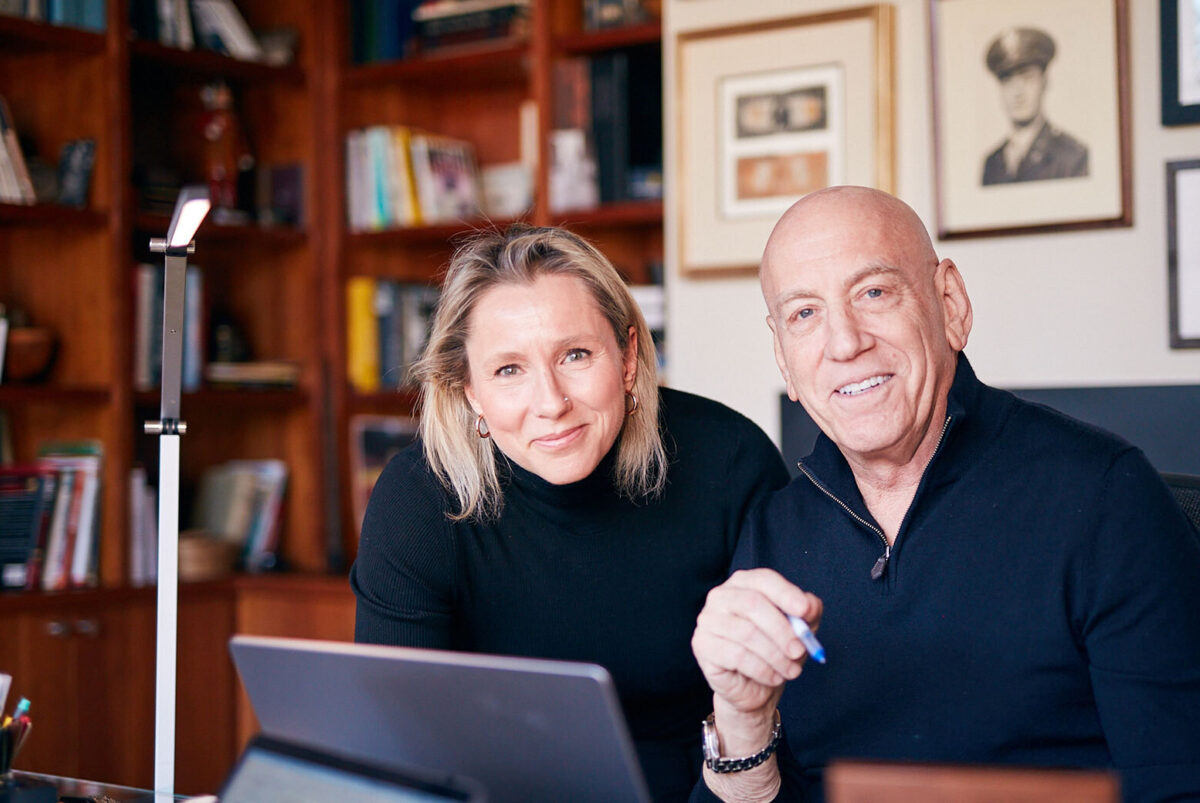 Louise was born and raised in London. "I hope you can still hear that in my accent," she jokes. After completing her education, she volunteered in Botswana with U.K.-based Operation Raleigh (now Raleigh International), where she built sanitary facilities, storehouses and a rhino sanctuary in a local village. Through the experience, she developed a deep connection with the country.
"I lived in a tent in the middle of the savanna," she says. "Lions would come up to the tent at night. I've been chased by hyenas. I've sat in a tree with elephants underneath me. It's an incredible, beautiful country, and I just fell in love with it." Later, Louise ran the U.K. operations of The Hunger Project, the visionary NGO committed to ending world hunger.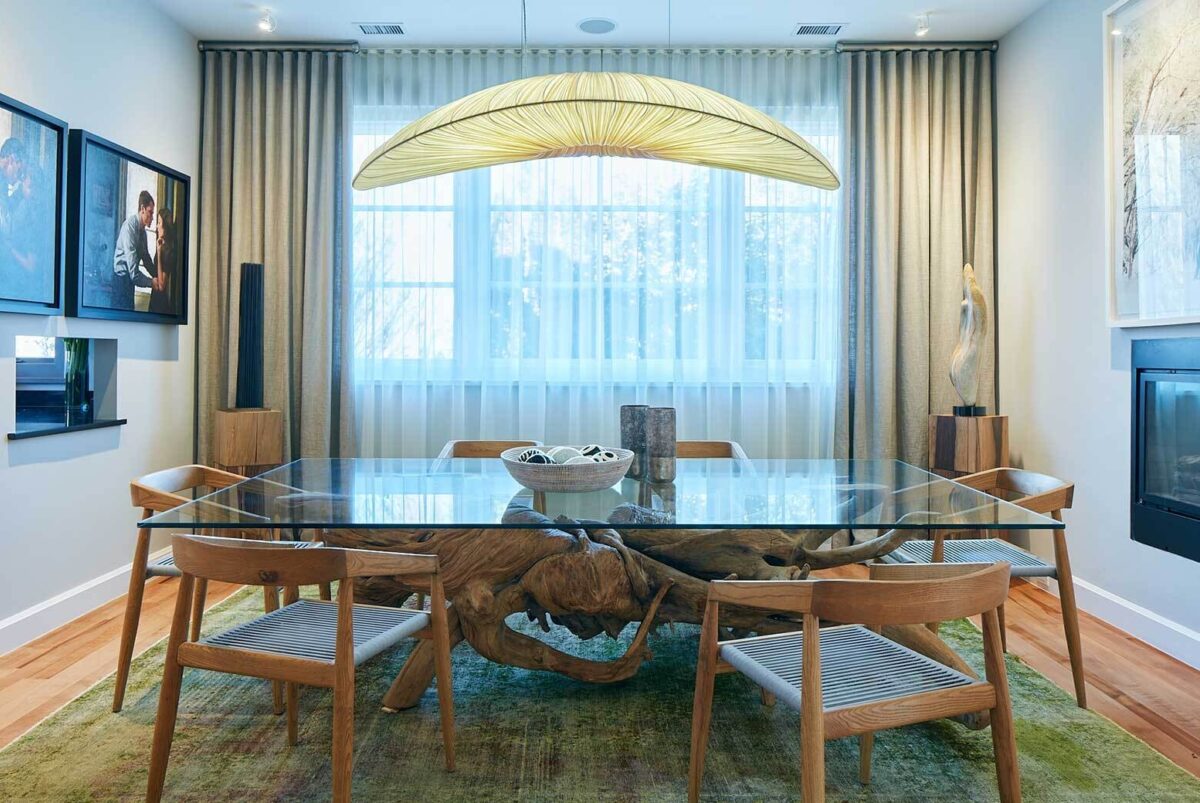 Jay hails from Asbury Park, New Jersey. He also began volunteering early in life as a hospice care worker, medical researcher and kindergarten teacher while still in college. After college, Jay taught at a struggling high school in Richmond, Virginia, and then moved on to the Hunger Project, where he helped to grow the volunteer force to five million worldwide.
At the age of 37, Jay started a consulting company with two friends on a houseboat in Sausalito. "We had a $10,000 loan from my mother, one employee, a flipchart and a marker," he says. It was there that Louise and Jay met. The two were married soon after and now have three grown children.
The company, JMJ Associates, would become a global consulting powerhouse specializing in mining, energy and construction, and working on high-profile projects, like the Channel Tunnel, the London Olympics and extinguishing the oil fires in Kuwait at the end of the Gulf War. "We were making the impossible possible–that's our tagline."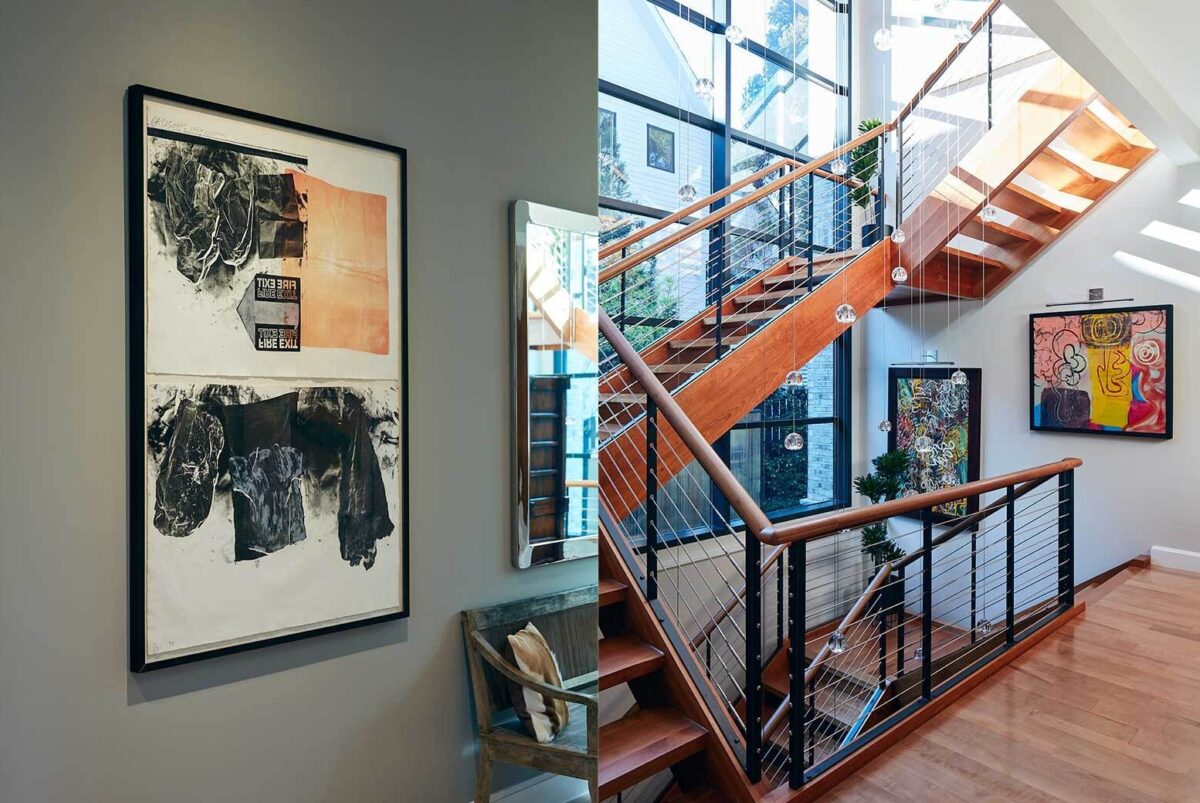 JMJ was also hired to transform the dire health, safety, racism and economic inequality issues that had afflicted the mining industry in southern Africa for decades. It was perhaps Jay's greatest challenge and the one he's most proud of. "If that's all I had done with my life, that one thing, it would've been good enough," he says.
"When that opportunity came up, it meant relocating to Cape Town with our small children," Louise remembers. "It became a defining period for the whole family. It was amazing, beautiful, raw and difficult, all at the same time. But I'm so glad we did that."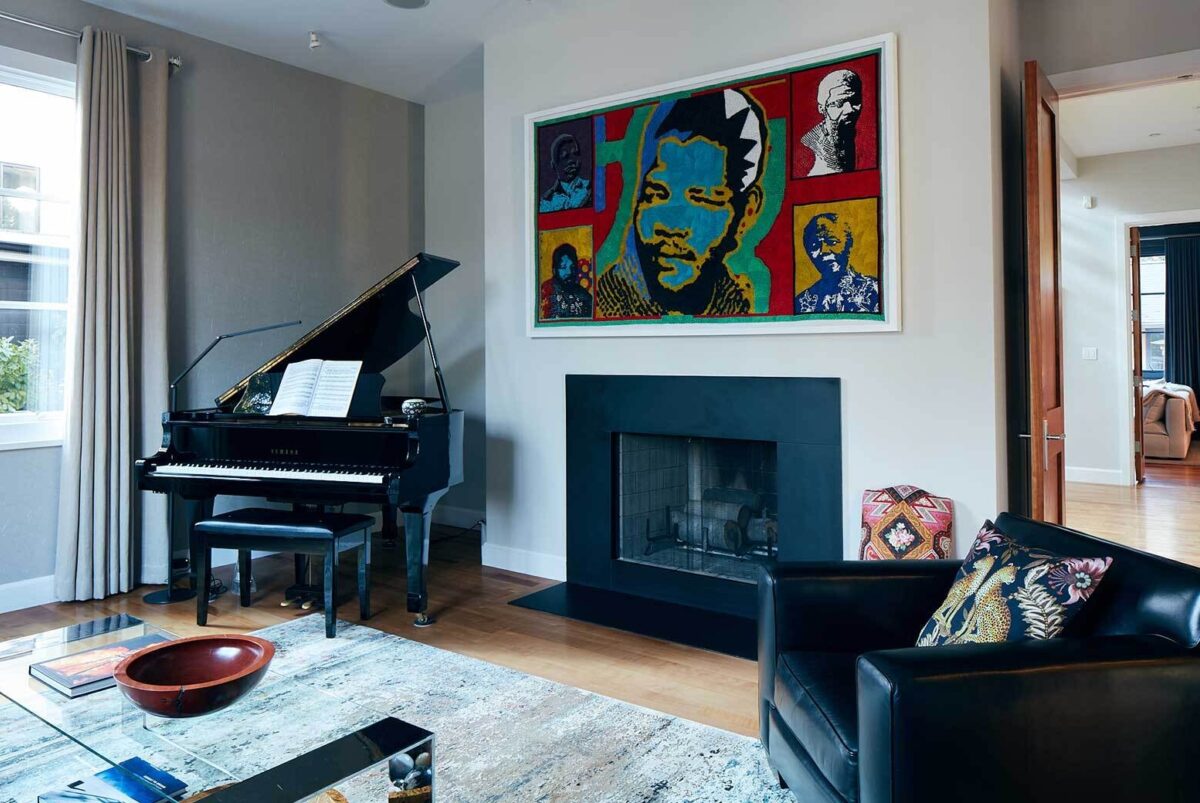 When it was time to return to the U.S., Louise looked for a house that had enough space to display all the art they had picked up over the years. Eventually she found a home in Washington D.C.—Jay calls it "an art gallery you can live in"—and their financial advisor suggested PURE.
"Actually, he didn't even say, 'I recommend this,'" Jay recalls. "He said, 'You would be crazy to do anything else.'"
Shortly after the move, PURE Art Services began working with the Greenspans to understand their priorities for the in-home art gallery and assessed the collection. "I was completely taken aback by their level of care," Jay says. "It was the first time I experienced anything like that. It felt like PURE was on our side."

"They helped us understand the value of what we had," Louise continues, "and researched pieces and artists that we didn't know much about."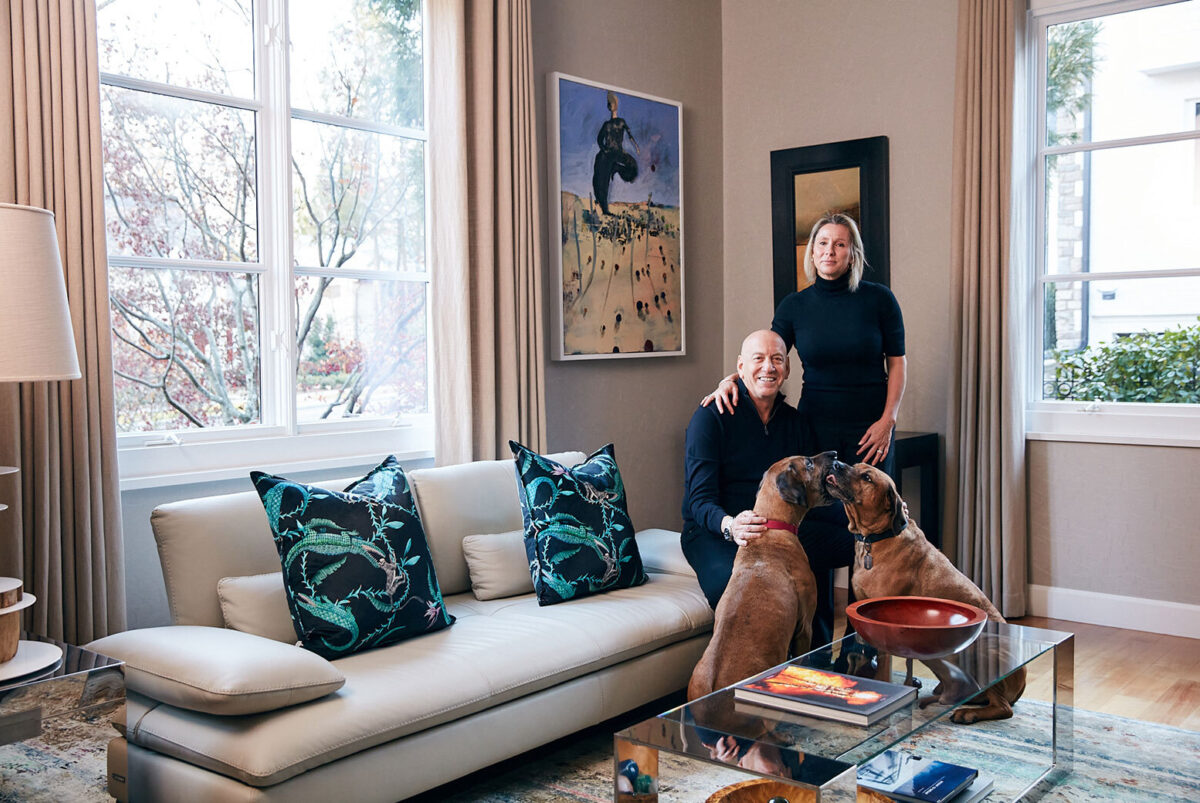 In Cape Town, the Greenspans had acquired a work by South African artist Deborah Bell titled, "Return of the Gods-The Ancient Ones"—a group of five bronze statues 9 feet tall and 2,000 pounds each. The work is far too big for an ordinary house, and after years of exhibiting it at various venues in South Africa and the U.K., the Greenspans considered donating it to a museum. But finding the right institution with the right setting for such a large piece proved difficult. After several years of trying on their own, the Greenspans turned to PURE Art Services for help.
"They went to work on our behalf," Jay says. "They spent time researching and made multiple recommendations and contacts with no compensation from us; it was part of their service."
PURE Fine Art Specialist Casey Newbegin provided the Greenspans with curated guidance for institutional donation, as well as objective advice for private and public sale.

In the end, a private buyer purchased the work. "Their help was invaluable," Louise says.
Reflecting on why they would acquire such a large, difficult-to-house grouping of sculptures in the first place, Louise says, simply, "We fell in love with them."
The couple shared that, at its core, art grounds them in who they are. "Every day we wake up to find ourselves in a space of such incredible beauty. We know that no matter what happens during the day, we already experienced a moment of sheer awe and wonder."
That love of art and sharing with others seem to be ongoing themes for the Greenspans. "If we have something that's beautiful and other people get pleasure out of it, that's a wonderful thing," Jay says. "That's the whole point of art," Louise says.
The Greenspans' advice for protecting art
For artwork that is behind glass, the Greenspans use only museum-quality, non-reflective glass, which helps protect it from the damaging effects of sunlight. "For paintings not in glass, we either hang them away from any direct light or pull down shades and curtains when the sunlight pours in on them," Jay says. For other pieces (sculptures, for example), they simply keep them dusted and dry.
"We once had a sculpture with a condition issue as well as an oil painting with a piece of chipped paint. PURE Art Services recommended a conservator to us, we contacted them and they did excellent work."