Report to Members
We publish an annual report to members in the spirit of transparency. It provides an in-depth view of company financials, highlights the benefits of membership and tells the stories of PURE members.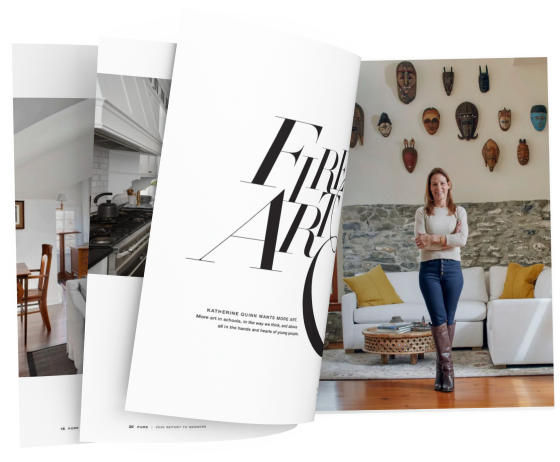 Hear from some of the amazing individuals that make up the PURE membership
Richard & Lauren Browne
Compassionate doctors and dedicated parents, Richard and Lauren decided to simplify their life and reconnect to what is important after a traumatic loss.
Kathy Quinn
Katherine Quinn is devoted to arts education and the preservation of her late husband, Anthony Quinn's, works of art.
Natasha Trethewey & Brett Gadsden
A Pulitzer Prize-winning poet and a history professor find a sense of community in an unexpected place following a devastating home fire.
Hear from PURE's President and CEO, Ross Buchmueller
"We are confident that we can do the 'big things' even better (pay claims faster, underwrite smarter); do the 'little things' better (answer the phones immediately, make it easier to work with us); and discover new ways to enable you to pursue your passions with greater confidence..."