Report to Members
Report to Members
We publish an annual report to members in the spirit of transparency. It provides an in-depth view of company financials, highlights the benefits of membership and tells the stories of PURE members.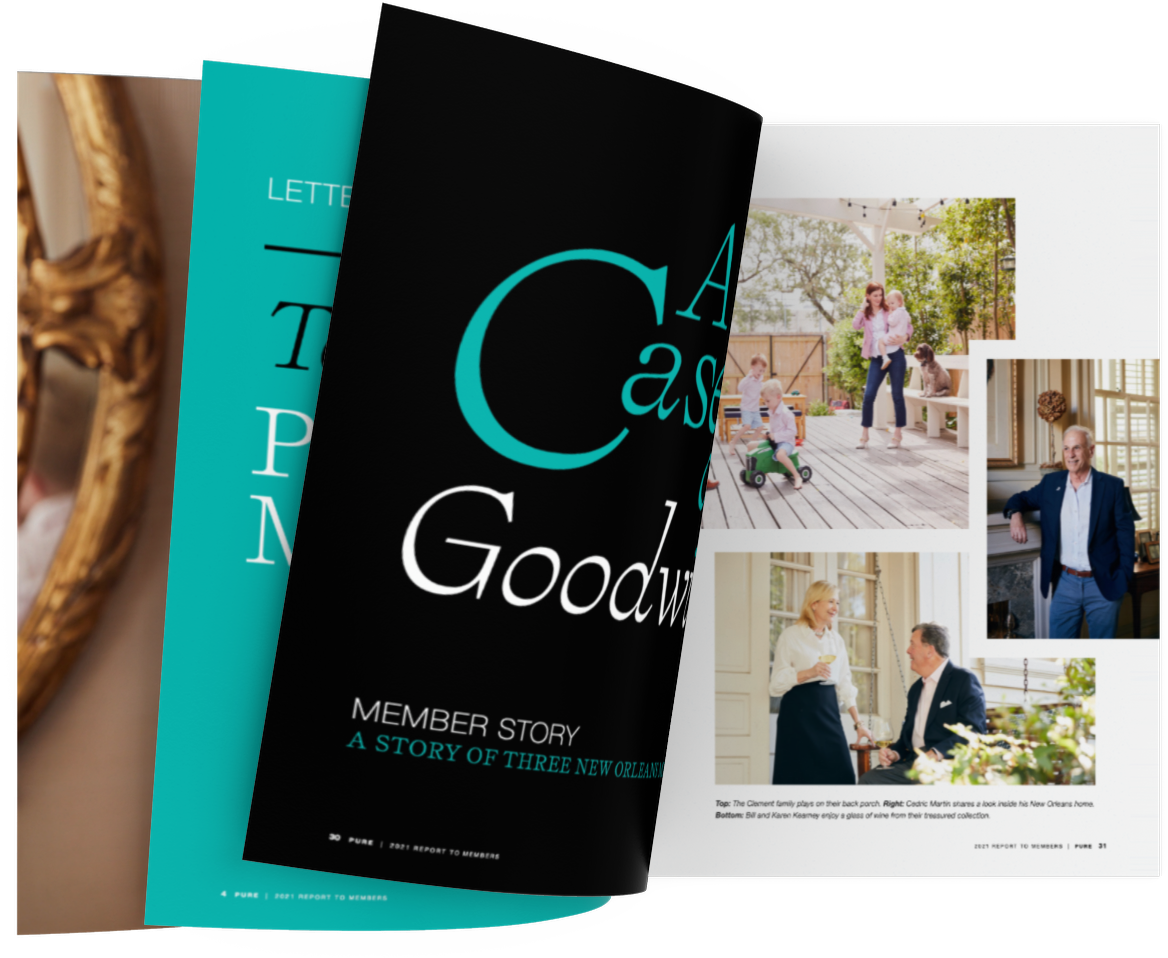 Hear from some of the amazing individuals that make up the PURE membership
Home Safe Home
With a passion for architecture and risk management, Michael and Annie Clarke built their 9,325-square-foot Frank Lloyd Wright-inspired home, nestled deep in the mountains of Vermont.
Frozen Dreams
Christina and Craig Dillard's anniversary trip was cut short when a pipe burst in the midst of Winter Storm Uri. After a year-long repair process, they are finally home and enjoying some of the hidden gems that were added to their home during the renovations.
A Case of Goodwill
Three New Orleans members came together in the wake of Hurricane Ida to preserve an expansive wine collection.
Hear from PURE's President and CEO, Ross Buchmueller
"Our long-term challenge is to deliver such great service and such important value that our members feel more delighted than ever with PURE."