PURE's Subscribers' Advisory Committee
PURE's Subscribers' Advisory Committee (SAC) exists to make the voice of the membership heard when it comes to important decisions and the governance of the company. This committee of members advises on the company's direction and ensures that we maintain a communicative, transparent relationship with the broader membership.

The SAC is responsible for:
Meeting quarterly with PURE's management to offer advice and insights
Advising on initiatives relating to claims, billing and other matters
Selecting PURE's auditor
Commenting on new coverage ideas or claim enhancements
Acting as champions for PURE in their communities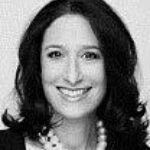 Jodi G. Lash
Chair
Jodi Lash, a PURE member since 2010, is the CEO of J. Lash & Company, an insurance regulatory consulting firm. She started her career at Progressive Insurance and held numerous roles including claims attorney, litigation manager and product manager. Following her tenure at Progressive, Jodi served as General Counsel and Secretary for National Interstate Insurance Company. She has served as National Chair of the American Red Cross Tiffany Circle, Board Chair for the Dallas American Red Cross, Member of the Dallas Women's Foundation Economic Leadership Committee and Founder of Circle 58.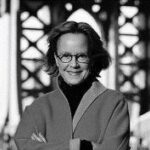 Josephine Cummings
Member
Josephine "Joey" Cummings, a PURE member since 2011, founded The Joey Company in 1991 and served as CEO/Chief Strategic & Creative Officer for 30 years, growing it into a very successful, highly regarded, privately held agency located in Dumbo in Brooklyn, New York. Joey now serves as a private consultant to companies she believes are advancing visionary offerings, services or ideas in a world that desperately needs them. In addition to her time at The Joey Company, Joey has held key leadership roles at top advertising agencies around the world.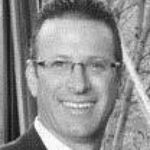 Douglas Fields*
Member
Douglas "Doug" Fields, a PURE member since 2007, is an Executive Vice President at Alliant Insurance Services in Boca Raton, Florida. He began his insurance career in 1983 with State Farm Insurance Company as a claims adjuster. In 1985, he began his sales career with Oswald Trippe & Co., one of Florida's largest independently owned insurance agencies, and became a Partner and Senior Vice President in 1992. Additionally, Doug was an Organizing Director of Edison Insurance Company, a homeowners insurance company based out of St. Petersburg, Florida.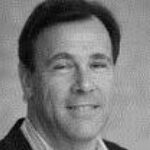 Richard A. Jacobs
Audit Committee Chairman
Richard A. "Rich" Jacobs, a PURE member since 2011, was a Managing Director and Co-Owner of CGA Capital, LLC, a leading provider of debt and equity capital for real estate and other assets leased to corporate, governmental and not-for-profit users. Prior to forming CGA in 2008, Rich was a Managing Director at RBS Greenwich Capital/RBS Securities, the U.S. broker/dealer affiliate of The Royal Bank of Scotland plc and was the Head of the Structured Finance Group at Legg Mason, Inc. Rich is currently Treasurer and serves on the Board of Trustees of The Brevard Music Center, one of the nation's premier summer training programs and festivals.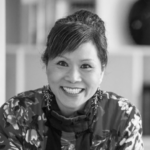 Agatha Kessler
Member
Agatha Kessler, a PURE member since 2021, is Chairman at Fentress Architects, a leading global design firm that has designed $43 billion of architectural projects worldwide. Agatha has also led global teams in the worlds of finance and technology at VISA International and Hewlett-Packard. She spent four years as a university professor and has over 35 years of experience building international businesses in emerging products. While pursuing a Ph.D. in aviation, Agatha co-founded AERIAL FUTURES, a global think-tank focused on innovation in the architecture of flight, technology and the broader urban mobility ecosystem.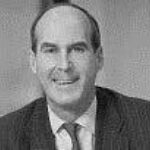 James H. McLaughlin
Member
James H. "Jamie" McLaughlin, a PURE member since 2009, founded J.H. McLaughlin & Co., LLC, a management consulting firm focused on strategy and practice management for wealth management and investment advisory firms, private banks and single and multi-family offices. Jamie previously served in senior management roles at Geller Family Office Services, Mellon Private Wealth Management and Convergent Wealth Advisors. He is a co-founder of The UHNW Institute. Earlier in his career, Jamie served 10 years in the Connecticut General Assembly, including three terms in the State Senate.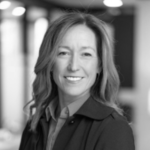 Anne Marie Stonich
Member
Anne Marie Stonich, a PURE member since 2019, is the Chief Wealth Strategist at Coldstream Wealth Management. She started her career as an auditor and Certified Public Accountant at Deloitte and Touche. Next, Anne Marie took on the role of Lead Advisor and Certified Financial Planner at Brighton Jones Wealth Management. In 2004, she co-founded Paracle Advisors, where she implemented her long-held philosophy that financial advisors can, and should, do more for families than simply provide advice about their investments. In 2021, Paracle merged with Coldstream, where she continues to provide leadership to the firm and advise ultra-high-net worth clients. Anne Marie currently serves on the Board for Coldstream Wealth Management.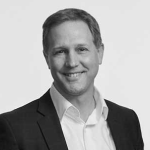 Dave Logan
Member
Dave Logan is the President and Chief Risk Officer of PURE Insurance. He joined the company in 2020 and was appointed to the Subscribers' Advisory Committee in 2023 as the Attorney-In-Fact representative.


* Members of the SAC are discouraged from providing professional services (services outside of their duties as a member of the SAC) in exchange for compensation to Privilege Underwriters Reciprocal Exchange ("PURE"), PURE Risk Management, LLC ("PRM") and/or its affiliates ("Companies"). However, if it determined that it may be in the best interest of the Companies, only then will it move forward. At this time, there are two SAC members who are being compensated for professional services rendered to at least one of the Companies: Douglas Fields works at Alliant Insurance Services, an independent insurance broker that receives commissions for placing business with PURE and other insurance carriers. William W. Wilson III is the Executive Chairman of Dropsource. In his role, he advises management of the company on operations and service delivery. He receives a small payment for these services.