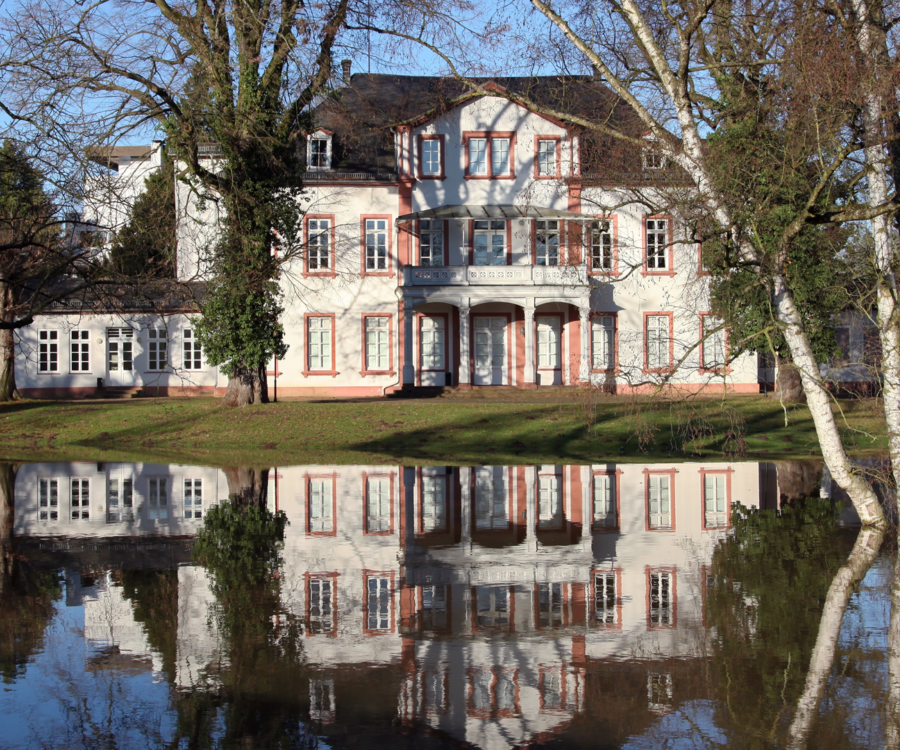 PURE Flood Solutions®
Flood coverage for the unexpected
Flooding is the most common natural disaster, yet flood damage is not covered by a traditional Homeowners policy. With PURE Flood Solutions®, you can select from three levels of protection, allowing you to customize your flood insurance coverage to meet your home's unique needs.
Three customizable levels of flood insurance coverage
PRIMARY FLOOD COVERAGE
Every solution begins with primary flood insurance that PURE offers through the National Flood Insurance Program (NFIP). This includes $250,000 in coverage for your home's main structure and up to $100,000 for contents.1
BROADENED FLOOD COVERAGE
For greater protection from flood damage, you can add one of our broadening endorsements which expands coverage to include the features listed below:
PURE Flood Extension® is available in high-risk areas and maintains the limits provided by primary flood.
PURE Flood Advantage® is available in low-risk areas. It increases limits by an additional $650,000 of coverage for your home, contents and other structures, for a total of $1 million of protection.
ADDITIONAL COVERAGE INCLUDED IN BROADENING ENDORSEMENTS

PRIMARY

ADVANTAGE AND EXTENSION

Coverage for a Single-Location Flood:


Coverage for losses caused by a localized flood, even if your home is the only one impacted.
No
Yes

Replacement Cost Coverage:




Coverage up to the full replacement cost of your home's structure and contents (including secondary homes), subject to the limit of your policy.

Primary Structure Only

Yes

Additional Living Expenses:




If your home is unlivable due to flood damage, we will contribute up to $50,000 towards comparable temporary living accommodations.

No

Yes

Coverage for Other Structures:


Coverage for other structures located on your property, including barns, pool houses and detached garages.

Detached garages only; up to 10% of coverage limit

Yes

Coverage for Basement Contents:


Up to $15,000 of coverage for possessions stored in the basement that are damaged by flood. (In the state of New York, $100,000 with PURE Flood Extension and $1,000,000 with PURE Flood Advantage.)

Select appliances only

Yes

Coverage for Basement Improvements:




Up to $30,000 of replacement cost coverage for flood damage to your basement's structure beyond just mechanicals, plumbing and drywall. (In the state of New York, $250,000 with PURE Flood Extension and $1,000,000 with PURE Flood Advantage.)
No
Yes

Coverage for Property Removal:




Up to $10,000 to cover the cost to move your personal property out of harm's way if a flood threatens.

Up to $1,000

Yes
EXCESS FLOOD COVERAGE
You can also choose to purchase higher limits to cover the full value of your home and belongings, no matter where you live. Our excess flood coverage option works along with our broadening endorsements to offer the most comprehensive coverage available.

1. Various sublimits apply.
Services to make your life easier
A SEAMLESS CLAIMS EXPERIENCE
If a storm causes both wind and flood damage to your home, we'll handle the entire process and provide you with a single point of contact, all with the same excellent service for which PURE is known. A PURE Member Advocate will also support you by taking on any administrative tasks that arise.

You're never really prepared for a flood unless you have flood insurance, and risk exists no matter where you live. In fact, people outside high-risk areas file more than 20% of flood claims and receive over one-third of disaster assistance for flooding.