Careers at PURE
Careers at PURE
We are always looking for exceptional individuals to join our team.
Built by innovators and driven by purpose, employees come to work every day motivated to solve complex business challenges together in a fast-paced and high-energy atmosphere that fosters entrepreneurship and creativity.
At PURE, you will have the opportunity to build relationships with people from diverse backgrounds who have groundbreaking ideas, along with the drive and enthusiasm required to bring them to fruition.
And, we're committed to building an inclusive community where employees feel safe and supported and are encouraged to bring their whole self to work. Through councils, employee resource groups, and organizational-wide initiatives, we're confident the strides we are making today toward a more diverse workforce will make us an even better company tomorrow. Passion, curiosity, and empathy with a focus on execution are requirements to join our team.
Our Team
Our team is comprised of dedicated individuals who come to work every day ready to help our members and to grow as professionals. Here are just a few:
The PURE Principles
Our people are talented and know how to do their jobs. From time to time, we are all faced with difficult decisions and these PURE Principles serve as helpful guideposts and reminders to keep us on the right path.
01: We do the right thing—always.
Our team acts with integrity in everything we do, and we make our membership, our colleagues and our business partners proud.
02: We think about the long-term.
We make great decisions in the present, but we never sacrifice the future for the expediency of the moment. We make the investments in people, technology and strategy that will serve us even better tomorrow. We are making promises to be there for our membership, and honoring our commitments requires long-term thinking.

03: We balance the needs of each member with the interests of the entire membership.
We are eager to deliver an empathetic and thoughtful experience to each individual member. In many ways, this commitment defines our company. However, on rare occasions, we must be aware when the interests of any one individual are at odds with the long-term interests of the membership as a whole. In those circumstances, we will make the tough decision to advance the needs of the overall company against the wants of any one member.

04: We align the interests of our interdependent stakeholders.
We have many stakeholders—from our members to our broker partners to our investors (and more). We know our business thrives when the interests of all stakeholders are aligned—and nothing creates greater alignment of interest than an exceptional member experience. If we are ever confronted with a situation where the interests of one stakeholder are at odds with the interests of another, we are guided to do what we believe is best for the membership.

Benefits
Our benefits program rewards our employees for the hard work and dedication they put forth every day. We provide a robust portfolio that touches many facets of your life, from health insurance to work/life balance.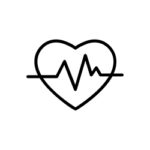 Health
Insurance
Comprehensive medical, dental, vision and RX coverage • 24/7/365 Telemedicine Fertility consultation and care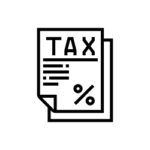 Tax
Advantage Accounts
Health Savings Account (HSA) with employer contribution • Health Flexible Spending Accounts (FSA) • Dependent Care FSA • Transit & Parking FSA
Income
Protection
Employer paid life insurance, short-term disability and long-term disability • Voluntary Life & AD&D for employee, spouse and children • Voluntary Critical Illness and Accident Insurance for employee, spouse and children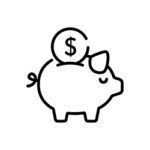 Financial
Wellness
Retirement savings plans with matching employer contribution • Student Loan Debt Repayment program • Financial Wellness tools & program • Commuter stipend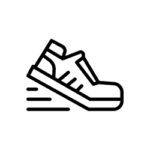 Personal
Wellness
Fitness reimbursement program • Physical wellness program • Discounted gym membership through NYSC & Class Pass • Membership for Headspace mindfulness and meditation app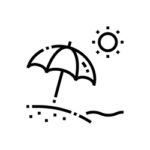 Work/Life
Balance
Tuition and passion course reimbursement • Flexible PTO • Employee referral program • Back up child care • Paid parental leave and coaching • Nursing mother support • Pet Insurance • Identity theft protection • Corporate discounts
For Students
We're constantly seeking exceptional talent to join full-time opportunities in our Underwriting & Claims (Member Advocate) Training Programs. Starting in one of our training programs will be your first stop on a fulfilling career journey at PURE.
Why start your career with us? Our teams are collaborative, agile and purpose driven. We are adverse to complacency, and have a passion for intellectual curiosity and creativity. Most importantly, we are a company that cares.
Read 3 Reasons All Liberal Arts Majors Should Consider Starting Their Career at PURE Insurance.
Visit us on LinkedIn to learn more about our Training Programs.
Learn more about our recruiting process here.
White Plains (Headquarters)
44 South Broadway
Suite 301
White Plains, NY 10601
Florida
800 Corporate Drive
Suite 420
Ft. Lauderdale, FL 33334
South Carolina
701 E. Bay Street
Suite 312
Charleston, SC 29403
Illinois
10 S Riverside Plaza
Suite 1900
Chicago, IL 60606
Arizona
6263 N Scottsdale Rd
Suite 245
Scottsdale, AZ 85250
Georgia
300 Colonial Center Parkway
Suite 200
Roswell, GA 30076
San Francisco
1 Post Street
Suite 1025
San Francisco, CA 94104
New Jersey
106 Allen Road
Suite 301
Basking Ridge, NJ 07920
New York City
270 Madison Avenue
Suite 403
New York, NY 10016
San Diego
4275 Executive Square
11th Floor
San Diego, California 92037
Minnesota
7900 Xerxes Avenue South
Suite 340
Bloomington, Minnesota 55431