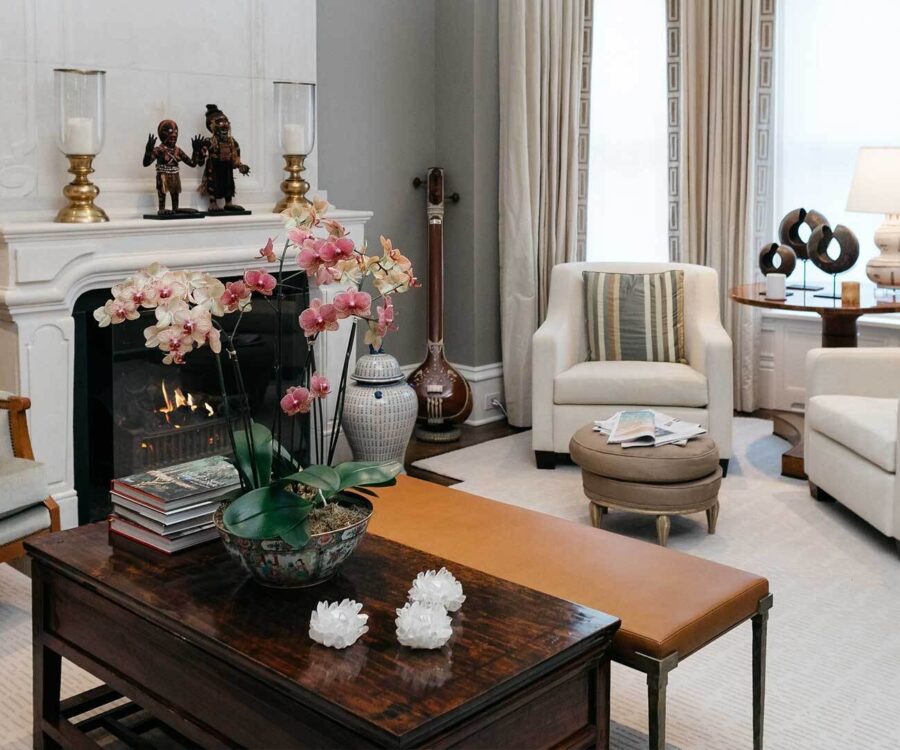 Condo & Co-op Insurance
For the unique risks of a city home
Our comprehensive and customizable coverage for condos, co-ops and other city homes includes many of the advantages found in our High Value Homeowners program with specialized coverage for the unique risks you face. Benefits include the flexibility to apply coverage where it's needed most and coverage for damage to neighboring units to help you avoid tension if a loss at your home causes damage to theirs.
Notable coverage features for condos & co-ops
Flexible Blanket Coverage
Typically, policies provide separate limits for Additions & Alterations (your dwelling) and Contents (your belongings). Our Condo & Co-Op insurance policy allows you to combine these into one limit, giving you flexibility to apply coverage where it's needed the most.

Coverage for Damage to Neighboring Units
We'll pay up to $25,000 for damages to a neighbor's unit caused by a loss that starts in your unit.

Extended Replacement Cost
In the event of a total loss, we'll cover the full replacement cost of both Additions & Alterations and Contents up to 150% of your policy limit.

Loss Prevention Benefit
For covered losses greater than $10,000, we'll contribute up to $2,500 to help reduce the likelihood of a similar loss. Our members frequently use this benefit to invest in solutions like leak detection sensors or other smart home technology.

Jewelry Coverage Included in Your Policy
A dedicated Collections policy helps to ensure that your jewelry is well protected. However, for added protection, our Condo & Co-Op insurance policy includes up to $50,000 of coverage for lost, misplaced or stolen jewelry.1

Flexible Deductible Options & Waiver of Deductible
We offer flexibility to choose a deductible that best fits your lifestyle with options up to $250,000 for condos—the higher the deductible, the greater the savings. We also recognize that large losses can be extremely disruptive, so if you carry a deductible of $25,000 or less and experience a covered loss exceeding $50,000, we'll waive your deductible.

Loss of Use
If your condo or co-op is unlivable following a covered loss, we will provide coverage for alternate living accommodations—whether you need short-term reservations at a nearby hotel or a comparable rental home in your neighborhood.

Coverage for Pet Damage
Your condo insurance policy includes coverage for damage to your home that is caused by domestic animals.

1. Up to $25,000 for any single item. Requires contents coverage of at least $1 million.
Services to make your life easier
Proactively Preventing Risk at Your City Home
As part of your membership, a PURE Risk Manager may conduct a PURE360™ Risk Management Consultation at your condominium or co-op to recommend steps to make it safer and more resilient. A PURE Member Advocate® can then help you implement recommendations from start to finish.

Dedicated, Compassionate Claims Service
Our claims adjusters are experts at working with you to ensure your claims experience is hassle free. In addition to your adjuster, a dedicated PURE Member Advocate is there for you during and after your claim to help you locate alternate housing, coordinate contractors or other vendors and repair or replace damaged items.