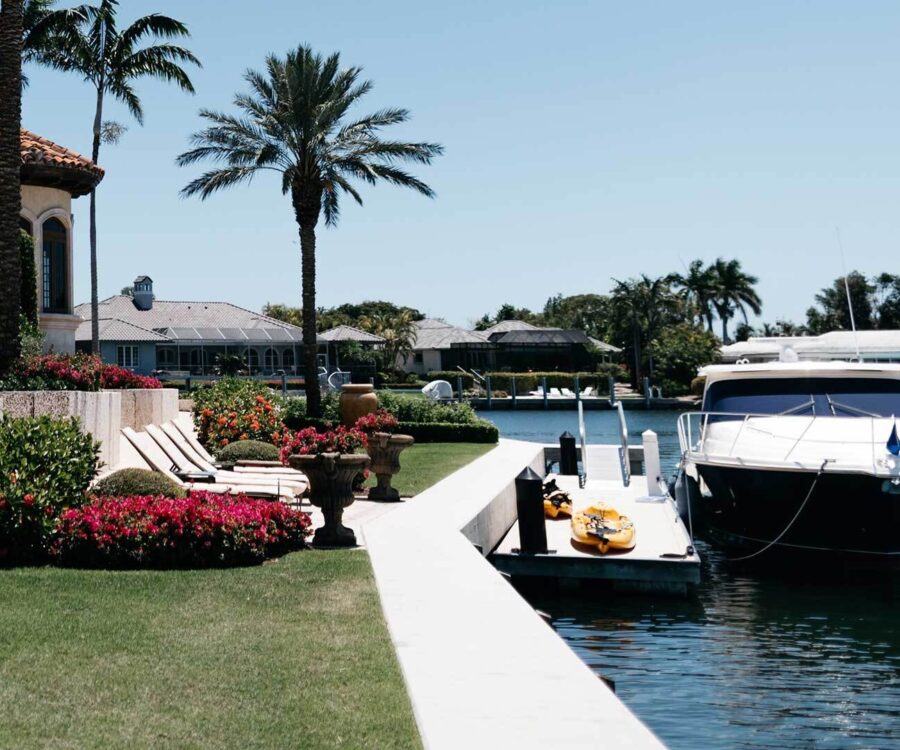 Watercraft Insurance
For your vessel and the valuables within it
Whether you own a sailboat, luxury yacht or something in between, our comprehensive Watercraft policy is designed with you and your boat's unique needs in mind and includes broad navigational limits to protect you in domestic and international waters.
Notable watercraft insurance coverage features
Agreed Value Provides Certainty
In the event of a total loss, we'll pay the Agreed Value listed on your Watercraft policy without a deductible,1 and for most smaller losses, we'll pay for repairs without subtracting depreciation.
Coverage for Tenders & Personal Items
Coverage for tenders is automatically included in your policy. And if your personal property or fishing equipment is damaged or stolen, we will pay to replace it, up to the agreed upon limit.
Emergency Towing and Assistance
If your watercraft becomes disabled, we will pay the towing and emergency assistance costs without a deductible.
Coverage for Damage While on Land
If your vessel is damaged while being transported, during dry-docking or while undergoing maintenance at a marina, we will pay to repair it up to the limit on your Watercraft insurance policy.
Use of Temporary Substitute Watercraft
If your watercraft is damaged due to a covered loss and is out of use for more than 14 days, we will cover the cost of a similar temporary watercraft.
Hurricane Haul Out & Storage
In the event of a severe storm, we will reimburse you for haul-out and storage expenses, up to the limit on your Watercraft insurance policy.
Liability Protection
If you are sued or held liable for an incident involving your vessel, we provide coverage for legal defense costs, damages, pollution clean-up and containment, wreck removal and Jones Act coverage for paid crew.
Coverage for Search & Rescue
If you or one of your passengers are lost at sea, we will cover up to $25,000 for search and rescue operations from a government entity.
Marina as an Additional Insured
The marina or yacht club where your vessel is docked, moored or stored is included on your policy as an additional insured.
Medical Payments & Uninsured Boater Coverage
If one of your passengers is injured on your vessel or in an accident involving an uninsured vessel, your policy includes coverage for medical expenses.
Occasional Charter Coverage
Coverage for occasional boat charter is available by endorsement and includes Loss of Charter Hire income.
1. A Named Storm Deductible may still apply if damage is caused by a hurricane, tropical storm or other named storm.
A service experience to make your life easier
A Proactive Approach to Risk Management
As part of your boat insurance coverage, PURE Member Advocates® can provide advice on hull inspections, help find qualified hurricane shelters, assist with background checks on crew members and provide guidance on a hurricane or severe weather plan.
Exceptional Claims Service
All claims are reported to PURE's licensed claims professionals, meaning you only have to tell your story once and the claim process can begin right away. Your PURE Member Advocate will be available during and after the claim to help locate another vessel for you to use while yours is being repaired, research surveyors and repair shops, replace lost items and more.