How to Keep Your Home Safe During the Holidays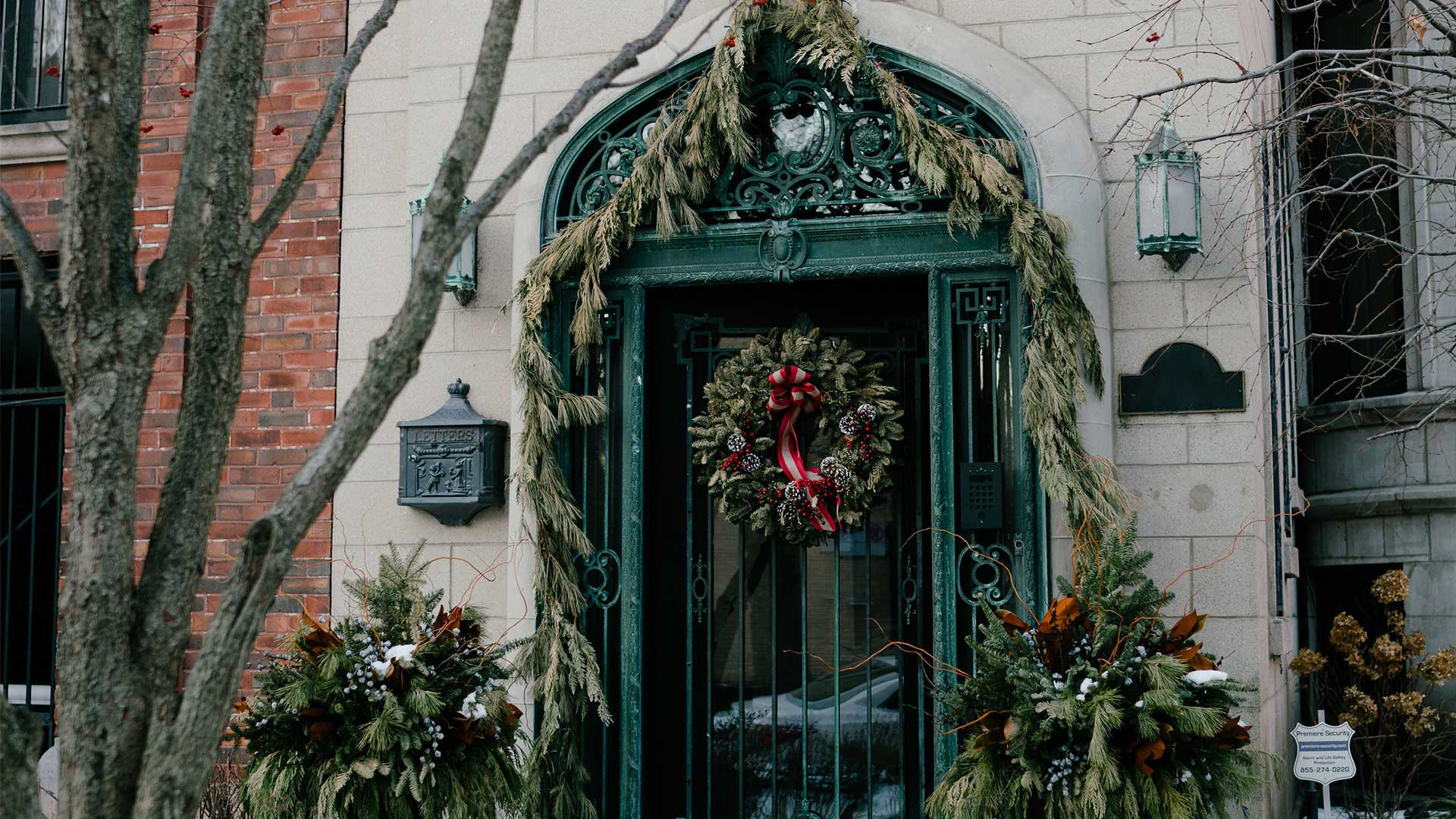 During the holidays, we all take part in activities that increase fire risk at homes, whether it's lighting candles, using the fireplace more often, holiday decorating or distracted cooking. Over the years, we have seen thousands of claims resulting from holiday home fires. Our risk managers have provided this list of holiday reminders and advice to help you reduce your risk so you can focus on enjoying the season with your loved ones.
Home safety tips for the holidays
Candles
Never leave candles unsupervised.
Most home fires this time of year are caused by candles. It's important to never leave candles unattended and to keep lit candles away from flammable materials such as other décor or curtains. Always place candles on a sturdy and stable surface. Consider battery-operated candles instead of traditional ones whenever possible.
Decorative Lighting
Always unplug lights overnight or if you're away.
When using decorative lighting, make sure to check that all the wires and bulbs are in good condition, and that no bulbs are missing. Always unplug lights overnight or when you're away from home. Make sure extension cords are UL approved and follow the manufacturer's guidelines for use.
Fireplaces & Heating
Have your fireplace, chimney and furnace inspected annually.
Wood burning fireplaces, stoves, chimneys and furnaces should be inspected annually by a professional before the start of the season. If you have not yet had your fireplace inspected and cleaned, be cautious when using it: burn only high-quality, well-seasoned wood and schedule an inspection with your chimney sweep as soon as possible. Ensure that the flue is open before starting a fire and always wait until embers and ashes have sufficiently cooled before moving them to a covered metal container away from your home.
Holiday Trees
Water your fresh tree often to keep it from drying out.
If you have an artificial tree, be sure it's UL approved and fire-retardant. If you choose a fresh tree, be sure to water it daily and keep it at least three feet away from heat sources like fireplaces and radiators. If you notice needles falling off at just a touch, this is a sign that the tree is drying out and at greater risk of catching fire. When it's time to retire your tree, store it away from your home and garage. Other flammable decorations, such as fresh wreaths and garland, should be discarded immediately after the holidays.
Cooking
Avoid distractions in the kitchen and use timers.
Whether you're hosting, decorating or last-minute gift wrapping, you may find yourself multitasking in the kitchen more than usual during the holidays. Try to avoid distractions and use timers to remind you to remove items from the stove and oven. Keep anything that can catch fire away from your stove-top and turn it off whenever you leave the kitchen. We also recommend keeping an ABC rated fire extinguisher in your kitchen.

Holiday Travel
Keep your plans offline and remember to lock your doors.
If you travel during the holidays, keep your travel plans off social media. If you're out of town, ask a trusted neighbor to keep an eye on your home. Make arrangements to keep snow from piling up and consider stopping mail and newspaper delivery if you'll be gone for an extended period of time. And, of course, always remember to lock your doors and windows and set your home security system before your departure.
Prevention and awareness are the best ways to keep your home safe from fire damage. With these reminders, you should be able to relax and enjoy the holidays with your loved ones.