How to Prevent the Most Common and Expensive Boat Damage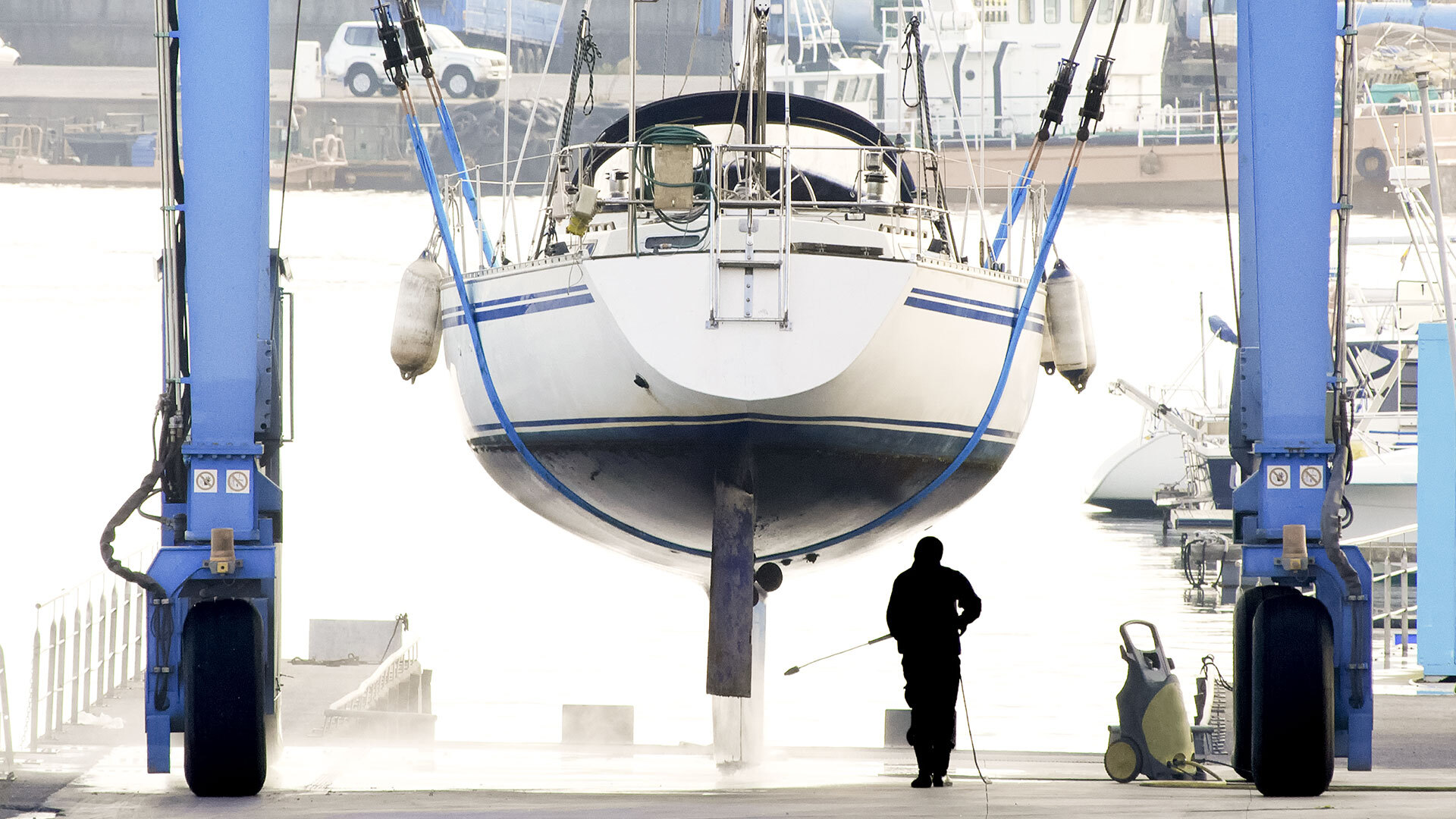 Since 2017, there has been a steady increase in boat sales, which only strengthened during the pandemic as yachting, family cruising and watersports were seen as safer, outdoor activities. In March 2022, The Florida Fish and Wildlife Conservation Commission announced that Florida set an all-time-record high of more than 1 million active boat registrations, underscoring the rise in boat interest and ownership.
Naturally with more boats on the water, more incidents resulting in insurance claims are bound to follow—which, combined with labor and supply shortages has led to longer repair times.

One South Carolina member filed a claim in March 2021 when lightning struck his powerboat's antenna and destroyed its electronics and the engine's computer. The repairs took several months to complete; before the pandemic, these repairs might have taken less than a month.

To help our members steer clear of lengthy repairs and potentially miss out on an entire boating season, we've compiled some of the most common and complex boat claims and advice on how to protect your vessels from these losses.
The most common boat claim: impact damage
The most common watercraft claim among the membership is collision with a fixed object. This could mean running aground or hitting an object like a coral reef, sunken tree, bridge, dock or floating debris. A boat involved in a "fender bender" can easily be rendered a total loss. More than 50% of boat collisions with fixed objects occur in the Northeast along its rocky coastline and 26% occur in the South, usually involving a sandbar or reef.
Three ways to prevent the most common types of boat collisions
Use boat radar and a navigation system
GPS can be used for navigating waters and tracking topography and underwater fixed objects that are not apparent. Keep your GPS software up to date as fixed objects can move over time, new ones may emerge and inlets and channels are constantly changing. In the event of an electrical outage, the U.S. Coast Guard mobile app can be used as a replacement for your GPS.

Be familiar with the waters and aware of your surroundings
Learn the waterways, the times of low and high tide, the shoreline and the location of sandbars, reefs and large rocks. It's also very important to pay attention at all times.
Take a boating safety training course
Many states now require this education training and we highly recommend it no matter where you live.
I keep a lot of safety equipment and backup equipment such as radios, parts, tools and EPIRBs (emergency position indicating radio beacons) on the boat. Also, keeping up with little issues helps to prevent larger issues.
– Advice from a fellow PURE member
Lightning damage is becoming more frequent and costly to repair

Of the top ten most costly watercraft claims in PURE's history, three were caused by lightning—including an 80-foot catamaran that was struck in the spring of 2019 in Fort Lauderdale, FL. The repairs to the $5 million yacht were impacted by the availability and importation of parts from Poland, ultimately taking two-and-a-half months to complete and costing more than $550,000.
As technology becomes more sophisticated and commonplace on boats, especially those owned by our members, we are seeing more and more large lightning losses, like the one described above. Just as with cars like Tesla, this technology is expensive to fix or replace.

Roughly 90% of lightning damage reported by members takes place between the Gulf Coast and New England and can be broken down into two types of lightning strikes: a direct strike to the vessel or a proximity strike, where lightning hits the land or water but results in boat damage.


Some of the most susceptible to direct strikes are sailboats with carbon fiber masts, which are prone to significant damage, and fishing boats with towers. But any boat is prone to lightning and proximity strikes, no matter the size.
Three ways to minimize or prevent lightning damage
Inspect your electrical system regularly
Starting at the beginning of every season, check to make sure all grounding wires are grounded correctly and enlist a qualified technician to ensure all electrical connections are clean, tight and corrosion-free.
Install surge protectors
It is critical to keep safety components like your radio, navigation and power supply to your boat operable. Prevent damage from a lightning strike or generator malfunction with surge protectors and in-line surge protectors.
Work with a lightning specialist
Get a risk management assessment by a lightning expert for individualized advice on your specific vessel.
If you need assistance choosing the right surge protectors for your watercraft, contact your Member Advocate today by calling 888.813.7873 or emailing [email protected].