Preventing Costly and Disruptive Water Damage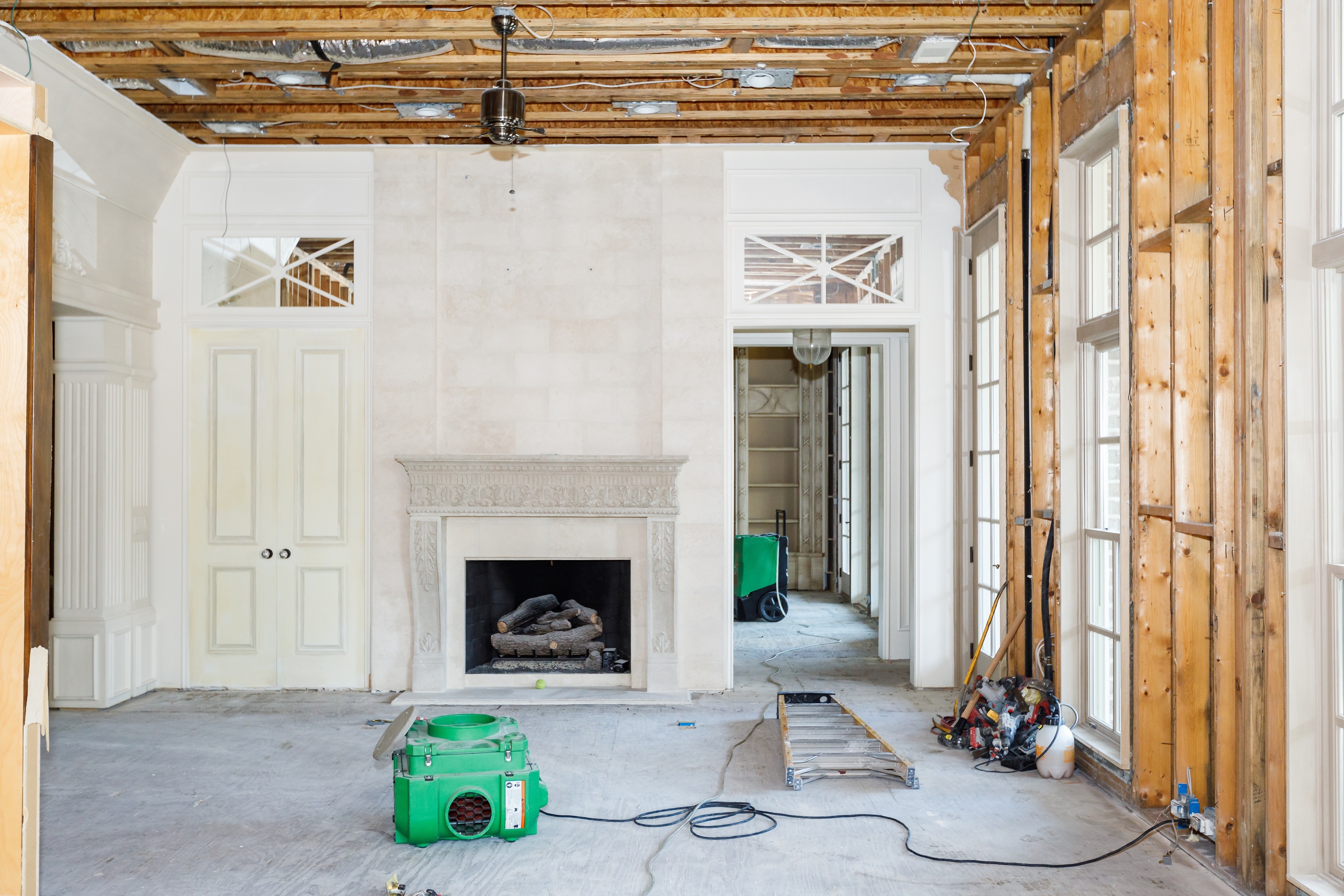 One member's 1920s townhouse was nearly destroyed by a leak that went undetected for days while the family was out of town. The home sustained more than $9 million in water damage, making it one of the largest claims resulting from a plumbing failure to affect the membership to date. The cause of this devastating incident was a failed toilet supply line in one of the home's third-floor bathrooms. Water had run down all three floors of the home for days, damaging everything it touched.
Risk Management Solutions
Water damage claims account for nearly 50% of all Homeowners claims and displace members for an average of 100 days if they need to live elsewhere during the repair process. We are seeing a positive shift, however, as more members are taking proactive measures to protect their homes against this type of damage. For the past few years, we have seen a decrease in the frequency of water damage claims arising from failed pipes, toilet supply lines, washing machine hoses, wet bars or other types of damage that are not related to bad weather. Most of these losses can be prevented or mitigated by regular maintenance, proper equipment or by implementing technology that increases your home's resistance to loss. Our members are doing just that, which, in turn, benefits the membership as a whole.

Selecting the Right Device
Automatic Water Shut-off Devices. An automatic water shut-off device with low temperature monitoring capabilities shuts your water off at the main valve if a leak is detected or when a low temperature threshold is reached, helping you avoid frozen and burst pipes during colder months. When selecting an automatic water shut-off device, factors to consider include your home's pipe size, mobile or web app capability, connectivity to a central station alarm, backup battery and warranty.
These devices are great for both primary and secondary homes, and most have a user-friendly app that gives homeowners up-to-the-minute updates and the ability to remotely turn water off if needed. PURE members are eligible to save up to 5% on the cost of homeowners insurance for installing an automatic shut-off device.

PURE has partners who can assist with preventative plumbing installations, including toilet supply lines, water shut-off devices and more. We partner with vendors who work with varying pipe sizes and, in some instances, offer a discount for PURE members. For help choosing the option that's best for you and for assistance with locating and scheduling a provider in your area, email us at [email protected].


Leak Detection Sensors. For those who live in condos or co-ops, where they're unable to turn off the water supply, leak detection systems with low-temperature sensors monitor any potential freezes or changes in the flow of water.
| | Phyn | FloLogic | Flo by Moen | Leak Defense | Water Hero |
| --- | --- | --- | --- | --- | --- |
| Automatic Shut-off Device Price* | $579 | $1,995-$2,995 | – | $2,299-$3,799 | $899-$1,134 |
| PURE Member Discount | 15% | 15% | – | 33% | 10% |
| Leak Detection Sensor Price | $39.99 (with $25.99 sensor cable and $9.99 extension node) | N/A | $50 (with leak sensor cable for $35.50) | N/A | N/A |
| Maximum Pipe Size | 1 ¼" | 2" | 1 ½" | 3" | 3"** |
Toilet Supply Lines. Failed plastic toilet supply lines and connectors can lead to a water loss that can cause hundreds of thousands of dollars in damage. The connector is a seemingly insignificant plastic component, but it can wear and crack over time, underscoring the importance of upgrading this fixture to a more resilient steel braided line and metal connector every five to ten years.
Float Switches. HVAC systems produce condensation that is usually drained safely away, but naturally-occurring debris like dust can cause the drain to become slow or clogged, creating leakage. A float switch is an inexpensive device designed to detect when the unit is leaking and prevent significant damage by shutting it off.
The PURE Situation Room is just one of the ways that we're there for members.
This always-on resource keeps them informed about risk and how to reduce it and alerts them to events such as hurricanes, wildfires, automobile safety recalls and cyber threats. At the start of each season, we share readiness advice, such as the above, with members to help them prepare for risks they may face in the months ahead.

* Pricing may fluctuate based on the size of your pipes, does not include installation by licensed plumber.
** Water Hero can accommodate up to 8" pipes, if needed.