Kristin Piccini
VP, Marketing Communications
June 8, 2022
---
Our engagement with First Tee, a youth development organization that helps kids and teens build their strength of character through golf, began six years ago when we became the title sponsor of the PURE Insurance Championship. Since then, our admiration for and support of this incredible organization has grown immensely, and last year, we were proud to introduce the PURE Insurance Scholars and our inaugural class of scholarship recipients.
The scholarship program provides financial assistance and mentorship opportunities to select stand out juniors from the First Tee Scholarship Program. Scholarship recipients are selected based on financial need, academic performance, length of involvement in First Tee programs and commitment to volunteerism.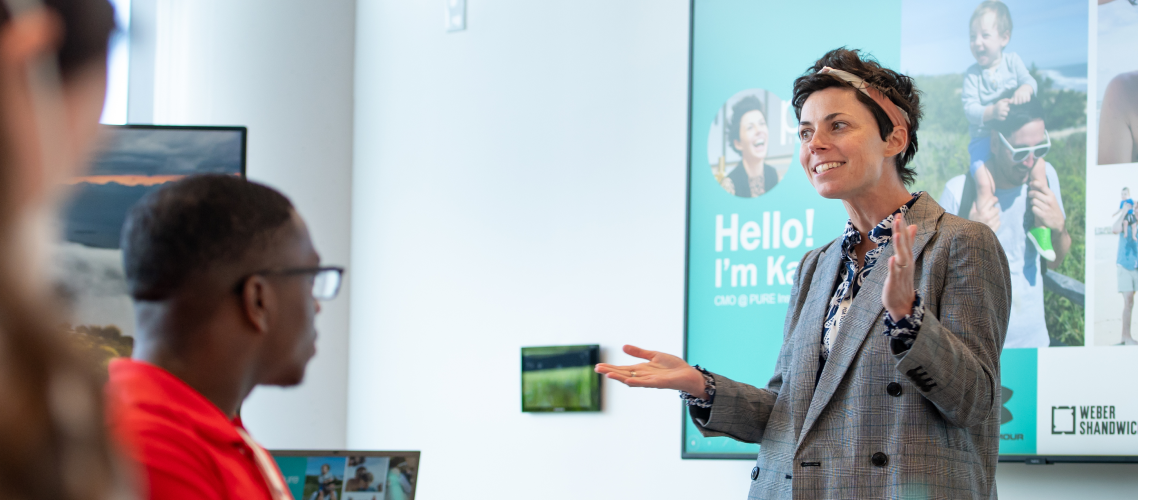 PURE pairs scholars selected into the program with high caliber professionals from within our organization (PURE and our parent and sister companies), as well as our network of brokers, members and partners. These highly successful individuals serve as the PURE Scholars' dedicated mentors to help encourage them throughout their college experience, including virtual and in-person meetups. In addition, the scholars have access to professional development workshops, financial assistance and help securing internships and job placement. PURE also contributes to educational sessions to share industry knowledge and expertise with the scholars.
PURE has pledged to raise $1 million by 2025 to support the program. Funding will come from a combination of dollars raised at our events, as well as an annual match of up to $100,000 from the PURE Insurance Foundation.
This is a carousel with slides. Use Next and Previous buttons to navigate.

It's particularly gratifying to know that we can impact the remarkable young men and women of First Tee, like Jacob, in such a powerful way."

Katherine Richardson, Chief Human Resources Officer
Each year, we will select five rising college freshmen for our scholarship program. Meet this year's class, which includes Jacob Zakaria who was surprised with his selection while participating in the 2021 PURE Insurance Championship.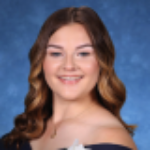 Vivian D'Orazi
First Tee Metropolitan New York alumna, studying marketing and hospitality management at York College of Pennsylvania
Vivian has been involved with First Tee for 13 years, volunteering to teach life skills and golf to younger participants. She also attended the inaugural PGA TOUR Superstore Leadership Summit. She was the captain of her varsity high school golf team for three years and an active member of various high school clubs, all while earning a 3.9 GPA. She will play college golf.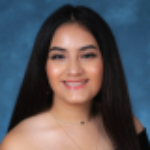 Nancy Rivera
First Tee Silicon Valley alumna, pursuing pre-med at Middlebury College
Leadership Summit and the 2021 First Tee Innovators Forum, where she developed the idea to provide educational support and workshops for bilingual families in her community. Nancy moved to the United States from Mexico for asylum with her family in first grade and is a first-generation college student. She was the founder of her high school's LatinX club and achieved a 3.6 GPA. She volunteers every weekend preparing and serving meals to the homeless and was awarded the President's Volunteer Service Award for the number of volunteer hours she served in 2021.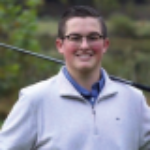 Kenneth Treece
First Tee Pine Mountain alumnus, majoring in aerospace engineering and political science at University of Alabama
Kenneth has been involved with First Tee for 10 years and attended the 2021 First Tee Innovators Forum. Kenneth was named National Merrit Scholar finalist in 2022, as the top one percent of students who took the ACT and SAT during his junior year of high school. In high school, he was the captain of the golf team and team leader of the robotics team, all while earning a 4.4 GPA and scoring a 36 on his ACT and 1530 on his SAT. Kenneth works as an assistant radio host, responsible for the technical aspects of radio broadcasts for local high school sports, was previously an intern for the Republican Party of Kentucky and aspires to become a public defense attorney.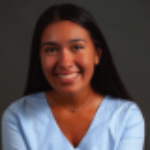 Alexa Vela
First Tee Greater Houston alumna, majoring in psychology and pre-law at Rice University
Alexa enrolled in First Tee 10 years ago after watching Tiger Woods dominate at the Master's and today volunteers as a junior golf mentor. She was named the 2021 National Hispanic Scholar, which recognizes the top ten percent of all Hispanic/LatinX students in the state of Texas. She was co-captain of her high school girls' golf team and debate team, and she founded "Aldente," a student-led initiative that is dedicated to supporting the academic and career endeavors of students who speak English as a second language. She earned a GPA of 3.6 throughout high school.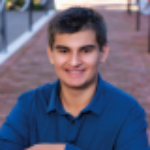 Jacob Zakaria
First Tee Central Coast alumnus, majoring in biology at University of California Berkeley
Jacob is inspired by his father, as well as uncles and aunts, who grew up in a war-struck refugee camp in Lebanon with little access to food, water and healthcare. He has been involved with First Tee for 12 years and volunteers as a coach and mentor to younger participants. He was selected to play in the 2021 PURE Insurance Championship, where he was surprised with his selection to the PURE Insurance Scholars program. Jacob is a three-time Mayors Award recipient for completing over 80 hours of community service in a year, is a member of the National Honors Society and was the captain of his high school varsity team. He scored a 1530 on his SATs and achieved a 4.69 GPA.