Why the Second-Hand Luxury Timepiece Market is Thriving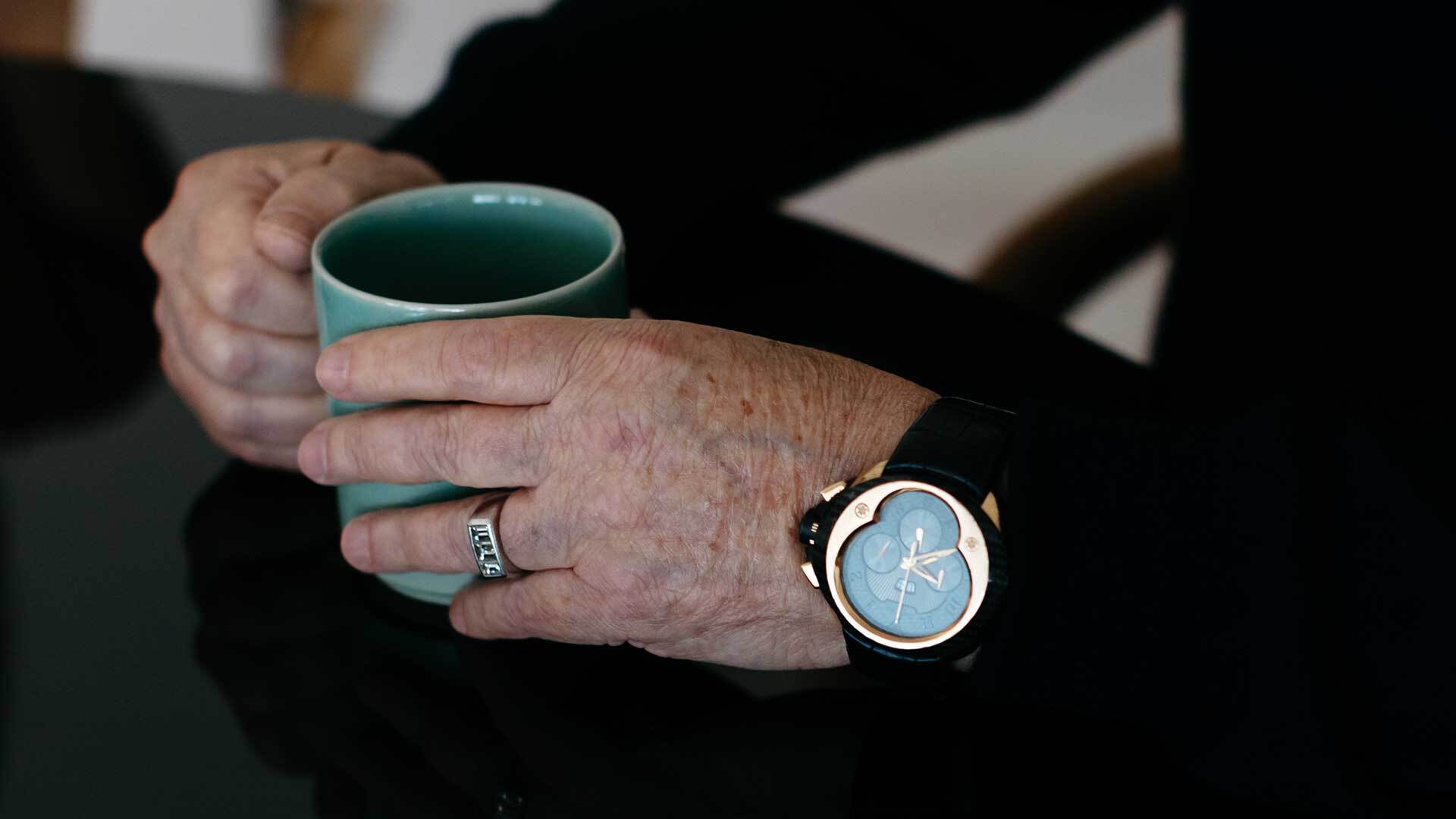 Kristen Ostermayer
Senior Fine Art Specialist
November 11, 2022
---
Since 2020 and the beginning of the pandemic, the secondary market for select luxury watchmakers has seen tremendous growth in demand and valuations. While the market has begun to level out, it still remains strong. Some luxury timepieces manufactured within the last five years and retailed between $100,000 and $200,000 are now appraising for double, and in some cases, even more. For more perspective, Audemars ​​Piguet recently announced a collaboration with Marvel, yielding its first release of a limited-edition "Black Panther" Royal Oak Concept. Only 250 were produced and one commanded an impressive $481,700 at Christie's last fall after the first, made in white gold, sold for $5.2 million in a special auction.
Some of our members are taking advantage of this market and selling luxury watches from their collection while others—despite these staggering values—are holding tight so they can one day pass their coveted timepieces down to the next generation.

The market of those interested in watches has grown by millions in the last two years. Correspondingly, there has been a massive growth in values on the secondary market. It's been an exciting and unprecedented time for those interested in watches.
– Eric Wind, one of the world's leading watch experts, founder and owner of Wind Vintage and PURE member since 2020
Three factors driving the second-hand market
1. Limited quantities and speculations of discontinuation. Luxury watchmakers only release a limited number of models each year. If a certain model is speculated to be discontinued, in many instances its price will skyrocket on the secondary market (e.g. private sale and auction). Once a brand announces its yearly offerings and a beloved model remains in production, its price will generally normalize. Recent discontinued models include Patek Philippe's Nautilus Reference 5711, Audemars Piguet's Royal Oak Reference 15202 and Rolex's Air-King Reference 116900.
2. Buyers are impatient. As the market of watch buyers grew and watch manufacturers faced supply and production issues during the height of the pandemic, demand for luxury timepieces far outstripped supply. This resulted in longer lead times and waitlists. Eager collectors have turned to the secondary market, giving it a tremendous bump over the last three years. In some instances, coveted or recently retired models have sold for more than triple the retail price.
3. The internet has a pulse on the market. Today, collectors have the advantage of watching the secondary market and trends on platforms like Chrono24 and Hodinkee; they also can see auction house results, like Christie's, in real time online; and wrist aficionados on Instagram have caught the attention of a new younger generation.
Switzerland is regarded as the epicenter of watchmaking, home to the top luxury timepiece factories like Breitling, Cartier, Piaget, Breguet, Jaeger-LeCoultre and Richard Mille. The holy trinity of the most renowned Swiss luxury brands is, of course, Rolex, Patek Philippe and Audemars ​​Piguet, which remain the pinnacle of refinement and stability in the space.
Luxury timepieces, timeless heirlooms
Luxury watchmakers like Rolex, Patek Philippe and Audemars ​​Piguet are seen as timeless brands, exemplary of enduring style—unlike fast fashion and smart watches with built-in obsolescence. For most, luxury timepieces are treated as heirlooms and status symbols that reflect celebratory milestones and become a piece of the wearer's identity. Because these watches go beyond monetary value, the secondhand market, of course, is not for everyone.
How to care for your luxury timepiece
Whether your timepiece is worn every day or reserved for special occasions, the following risk management advice and care regimen are recommended.

Theft
Since COVID-19, we've seen a dramatic increase in thefts of luxury timepieces during travel, specifically from hotel rooms, overhead luggage compartments and even off the owner's wrist. Travel with a lookalike watch and security travel case or use a courier service; be extra cautious of pickpockets when sleeping on public transit or when stopped in traffic in a car when you're more likely to be targeted.
Proving ownership
Watches are edition pieces, which means the serial number is needed to prove it is yours. Photograph your timepiece including its serial number and purchase invoice (especially if you collect worldwide). Otherwise, if it goes missing, you won't be able to get an accurate valuation; you won't be able to register it as missing on the watch register; and you won't be able to send the details to the watchmaker's service center in case it surfaces there.
Long-term care recommendations
Routinely wipe down the band of your watch and case with a soft cloth to remove surface dust and dirt.
Know your timepiece's water resistance limits and do not exceed them.
Limit exposure to direct sunlight and body products like perfumes, soaps and lotions. Your watch (and other jewelry) should be the last thing you put on.
Invest in a watch winder for automatic timepieces. They not only help keep the correct time when unworn, but help prevent damage. If a timepiece with a complex calendar display stops running and is incorrectly reset, serious damage can occur.
Keep provenance notes and original cases, which can add to the overall value of a timepiece.
Make an inventory of your watch collection including up-close photos of identifiable serial or reference numbers and personal inscriptions in case of a loss. (Don't rely exclusively on your insurance schedule.)
Keep your collection in a locked safe that is bolted-down and out of sight. Your insurance company may even require you to install one. PURE can assist with locating preferred national vendors and coordinating installation.
Rolex recommends servicing every 10 years. Patek Philippe recommends every three to five years or as needed. Both recommend using their designated network of service centers. Note that Patek only has three in the U.S. and if your timepiece needs to go to Switzerland, which is often the case, it won't be returned for at least six weeks.
And don't forget to enjoy your watch and wear it in good health and happiness. Should you decide to pass it down to the next generation or sell it to make way for new models in your collection, take comfort that, as a whole, luxury timepieces tend to hold their value or see increases over time.

Comprehensive collections management services
For members who collect, we offer PURE Art Services to help preserve and enhance their collection so they can enjoy it to the fullest. We can help with valuations to protect collections against volatility in the market; assist with regular maintenance to enhance value and ensure legacy; provide inventory services to help manage it; and give expert guidance and personalized assistance in the unfortunate event of a claim. Members can contact PURE Art Services at [email protected] or 312.376.8115.