Bob and Cindy Manzo built their dream home on the grounds of the Ocean Reef Club in Key Largo seven years ago. Bob serves as the Vice Chairman of the Ocean Reef Club, and Cindy, who is passionate about philanthropy and the arts, serves as a board member of the Ocean Reef Club Community Foundation and the Ocean Reef Club Cultural Center.
The Manzos' custom-built Florida house was everything they always wanted in a home. The space was designed to suit the exact needs of the family; It provided both an elegant space to entertain and a comfortable setting the family could enjoy. It was decorated with a combination of timeless furnishings and family keepsakes, including a collection of photos dating back more than 80 years and several oil paintings of their daughter when she was younger.
Last April, as the Manzos were preparing to leave for an extended vacation, a golf cart parked in their garage burst into flames, causing extensive smoke and soot damage throughout the entire house.
They were ready to change their travel plans when PURE Claims Adjuster Bill Becker told Bob it wasn't necessary. "Bill said he and PURE would take care of everything, so my wife and I left as planned. Repairs took six months, and during that time, if Cindy and I had to dedicate more than a combined 10 hours of our attention to the process, it would be an overstatement," said Bob.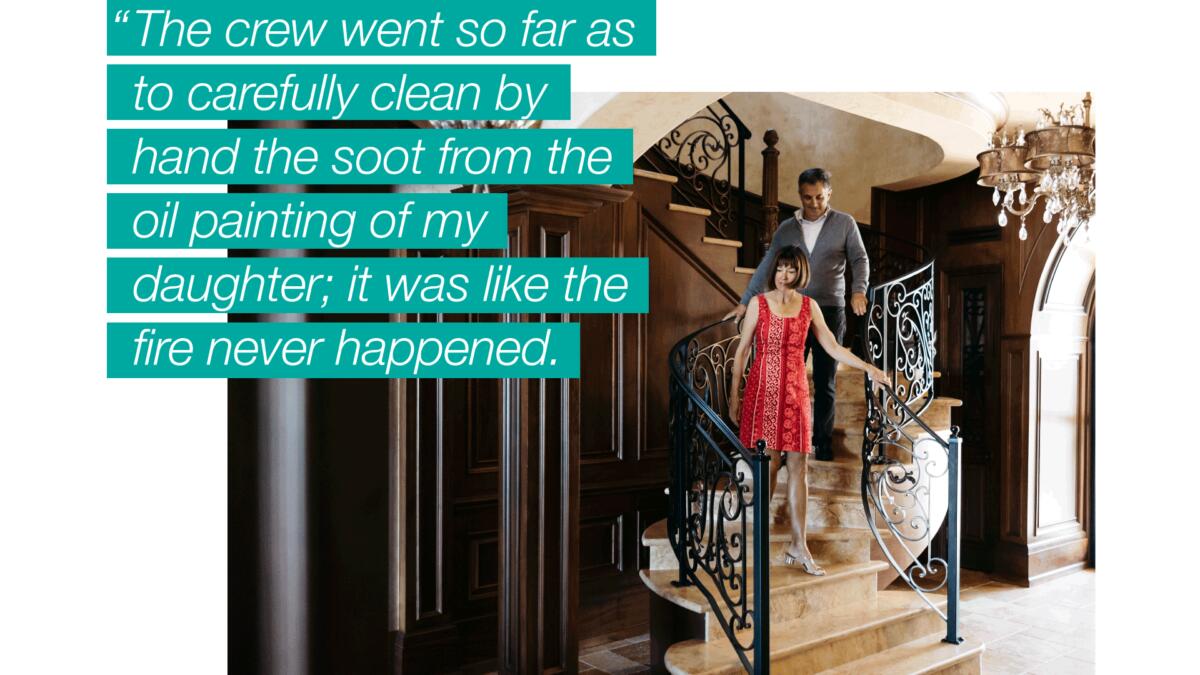 The damage was more significant than the Manzos had originally thought. Because the fire involved burned rubber and plastic, hazardous smoke and particles were released, which permeated the air and settled into furniture, clothing and other fabrics. PURE mobilized a team of fire restoration specialists to clean the air and every surface within the home, including the clothing in their closets. The original interior designer was brought in to replace the living room couches and other pieces that had been too damaged to restore.

"Bill personally ensured everything was meticulously restored, which was important to us," adds Bob. "The crew went so far as to carefully clean by hand the soot from the oil painting of my daughter; it was like the fire never happened."