Fire & Art: Katherine Quinn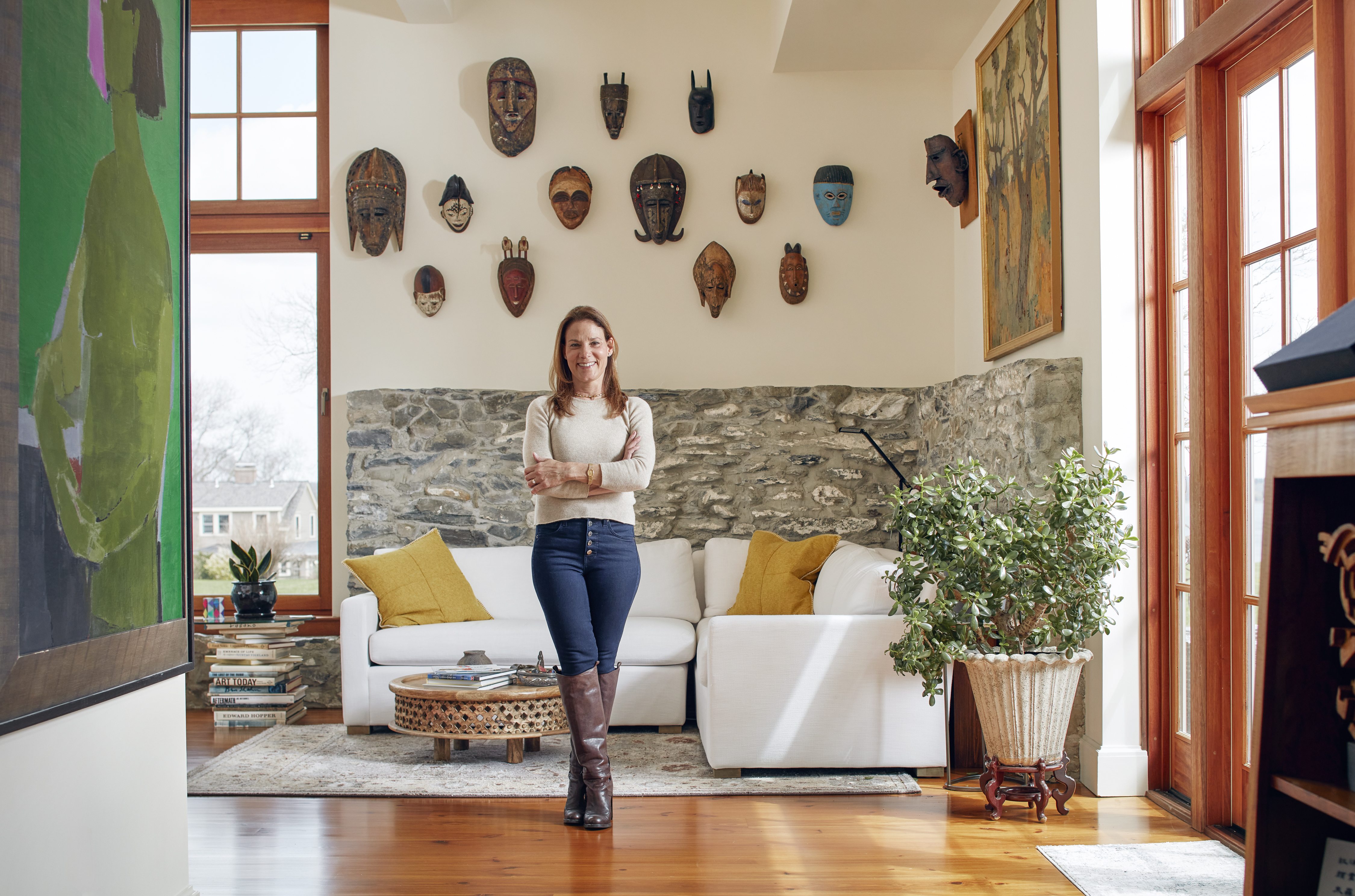 Katherine Quinn wants more art: More art in schools, in the way we think, and, above all, in the hands and hearts of young people.
"Arts education is about life skills; it's about understanding," she says. "It's crazy how important arts have become in business now. Businesses are looking for people who think outside the box, not just about the numbers." Katherine will tell you art isn't just a pleasant pastime, it's a discipline that helps us develop the critical thinking skills needed to make complex choices.
Katherine is founder and president of the Anthony Quinn Foundation, a nonprofit dedicated to promoting the importance of arts education and providing scholarship funding to young artists. The foundation is named after legendary actor Anthony Quinn, Katherine's late husband.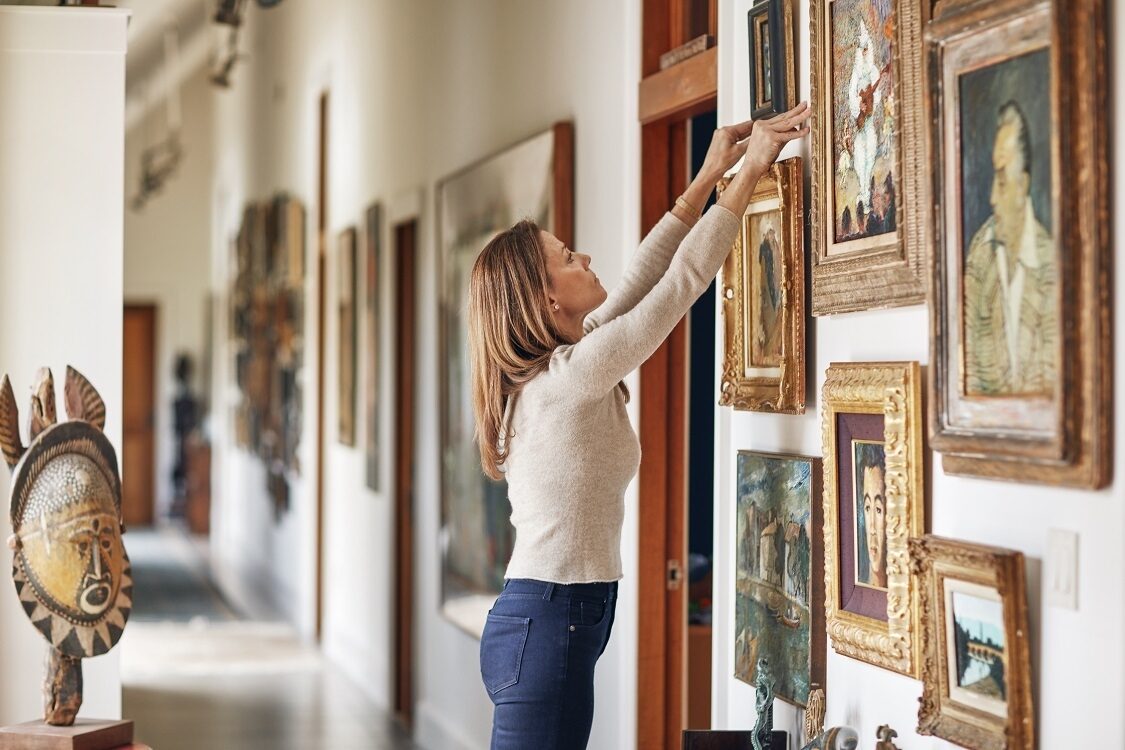 Anthony was born in Chihuahua, Mexico, and raised in a poor neighborhood of East Los Angeles. He rose from these humble beginnings to become one of the finest actors of his generation. Appearing in landmark films such as "La Strada," "Lawrence of Arabia" and "Zorba the Greek," he demonstrated an astonishing ability to portray deeply felt characters from vastly different cultures, picking up two Oscars along the way.
Less well known—but no less central to his life—is his work as a painter and sculptor. "He ended up acting," says Katherine, "but his real passion was drawing and painting." Living with Anthony taught Katherine to see creativity as an everyday practice—a way of being. "Tony saw beauty in the simplest things and the people who made their small part of the world more beautiful."
With this vision, Anthony created staggering amounts of drawings, paintings and sculpture; Katherine estimates upwards of 5,000 pieces. Eventually, the couple found a home in Bristol, RI—with a barn big enough for Anthony's creative output.

After his death in 2001, Katherine converted part of the barn into her main residence, devoting the rest to housing his original works, their collection of other artists—including pieces by Henry Moore, Renoir and Matisse—and his library of more than 10,000 books, many of which are rare. "Anthony never graduated from high school, so he felt this need to accumulate knowledge. He read voraciously and he could speak on every possible subject."

Interested in becoming a member?
Determined to share his love of books, his artwork and his belief in the power of creativity, Katherine started the foundation in 2007. This included cataloging, displaying and preserving the thousands of books and art pieces in the collection—an effort she was busily pursuing on July 10, 2019.
Katherine drove into town that morning to go to the post office, leaving two landscapers at her home to finish yardwork. One of them made the baffling decision to remove weeds growing beside the house with a blowtorch.
When Katherine pulled back into her driveway 20 minutes later, the house was already filling with smoke. She called 911 and within minutes firefighters were pulling the most valuable pieces off the walls, covering the rest with blue tarps and spraying everything with sea water pumped in from the nearby bay—there are no hydrants in the neighborhood.
Arriving only minutes after the firefighters was Katherine's insurance broker, Paul Burke, of Hadley Insurance Group, who stood by her to provide support until her family arrived. Katherine sat on the grass in the front yard in a daze, thinking of the books, the irreplaceable prints. Then the flames burst through the roof.
"Three hours later, firefighters were still punching holes in the roof and water was dripping from every pore of the house," she says, but the fire was out and the structure still stood. The dining room, kitchen, bedroom and library bore the brunt of the fire. Miraculously, most of the books, the art and the antiques survived but both collections suffered severe smoke and water damage.

Gracious neighbors offered to let Katherine stay in their guesthouse while she began the long journey of recovery. PURE claims adjuster Joe Juliano and PURE Member Advocate® Joan Smith stepped up to help, coordinating the necessary structural, electrical and cosmetic repairs and looking after Katherine's immediate well-being.
"I can't tell you how shocked I was at how pleasant everybody was," says Katherine, "how accommodating, friendly and open they were."
Hildi Greenberg, of PURE Art Services by Haven, led the art, furniture and rare book restoration and Katherine credits her quick work with saving the collection. "It was July and it was very hot. Everyone told me that the artwork would be ruined and that mold would have started forming on the books. But it was all able to be restored because the response was so quick."
This is a carousel with slides. Use Next and Previous buttons to navigate, or jump to a slide with the slide pagination dots.
Restoration was a mammoth undertaking. The house was old and large and had been beautifully remodeled with incredible handcrafted detail. The furniture, clothing and other belongings and the sheer size of the art and book collections required painstaking work—made even more difficult by COVID.
It took an emotional toll. Katherine had never suffered from depression, but as construction wore on, those winter months were some of the darkest of her life. During that period, she says, "PURE was always there. And that was like a savior, having people that I knew had my back."
Work on the house progressed: Emelia Lehmann, of PURE Art Services, orchestrated the reinstallations of Katherine's collection. Winter finally gave way to spring and Katherine's experience gave way to a fairytale ending. After 13 months, Katherine's daughter and her fiancé were married at the newly restored home in August 2020.
Now everything is back in the home and in its place, and Katherine is back at work with the foundation and managing the collection. She says the catastrophe gave her clarity and a renewed sense of purpose. "It's more important to me to focus on my mission—to get his artwork out there, to make it as visible as I can. That, and mindfulness."
Listening to Katherine, watching her face light up when she starts talking about art and young people, you can't help thinking that it's her belief in the power of art that sustained her. Perhaps "art restoration" can be understood another way: art restores us. To learn more about Katherine's work at the Anthony Quinn Foundation, visit Anthonyquinn.com and AQFoundation.org.