A Flexible Path to Recovery: Isaac & Nicole Sine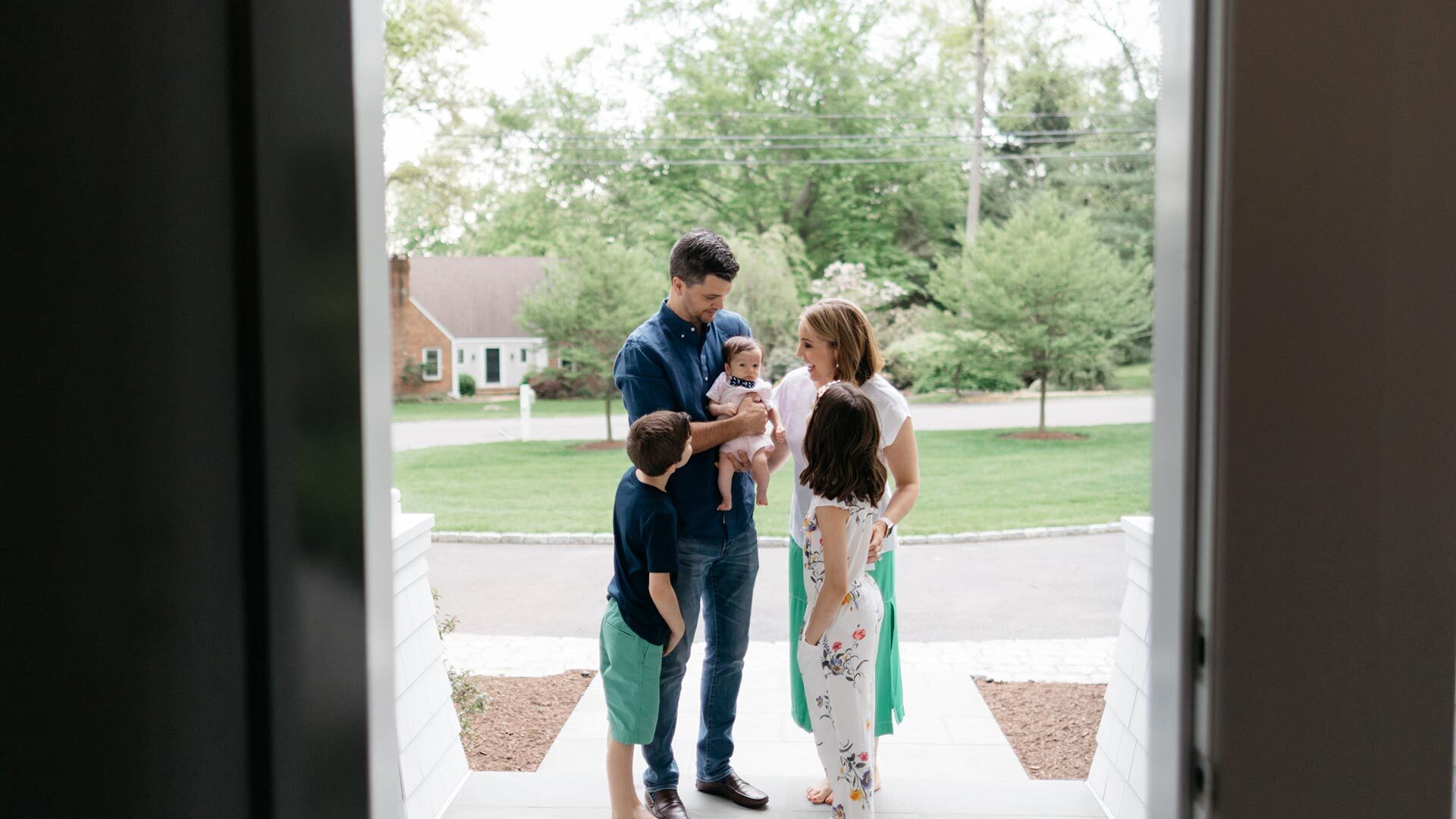 After a destructive fire, the Sines rebuilt their dream home exactly the way it was the day they moved in.
When Nicole Sine first smelled smoke, she didn't think much of it. She and her husband, Isaac, had just finished unpacking their new home, and Isaac had gone out to the patio to start the grill. Nicole continued to organize upstairs while their two young children played in the pool. Just hours prior, the Seattle natives had flown across the country to move to Connecticut for Isaac's job. Then, Nicole looked down the staircase and saw black smoke billowing from the floor vents.
Four hours later, fire crews had extinguished the flames, but nearly everything in the home was destroyed. The fire was sparked by the electrical ignition of their outdoor grill.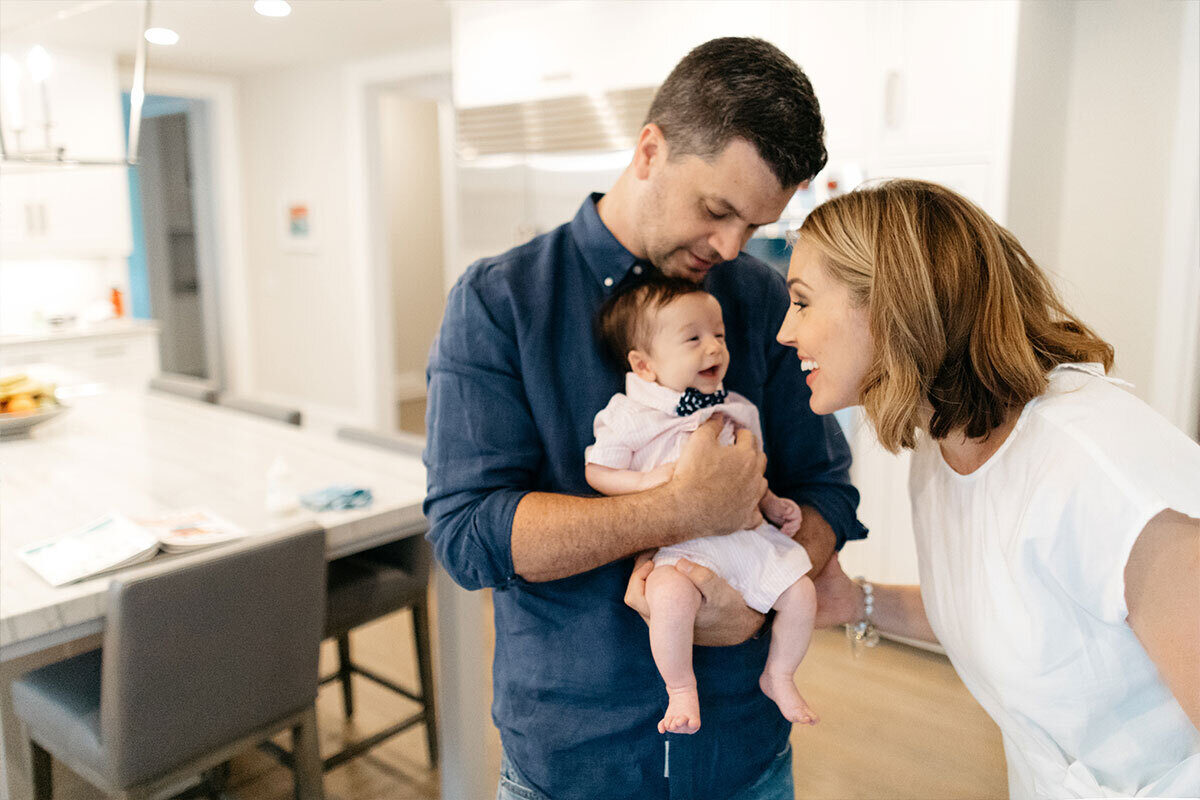 "We were beside ourselves. We were new to the area and knew no one. We had nowhere to go. We literally had nothing," said Nicole, recalling her children standing barefoot on the front lawn, wearing only their bathing suits.

Isaac called his insurance broker to report the claim and received a call from PURE's claims adjuster moments later. A member of PURE's team found a nearby pet-friendly hotel that would accommodate their family's immediate needs while they looked for a comparable home. They were pleased to find one nearby with a pool, something Nicole and Isaac had promised their children to ease the difficult transition of the move.
"Two days after the fire, we found out that we were expecting another baby," said Nicole. "We had just moved into a home that had plenty of space, but all that had been taken away from us. The exciting news was a bright spot during an emotionally trying time."
Extensive smoke damage required the Sines' entire home to be taken down to the studs. Nearly all of their freshly unpacked furniture, artwork and children's toys were ruined. Fortunately, a few meaningful belongings, like the kids' baby albums and blankets, were saved, and their clothing was sent to a professional cleaner to be restored. It would take five months for the Sines' dream home to be rebuilt exactly the way it was the day they moved in.
This is a carousel with slides. Use Next and Previous buttons to navigate, or jump to a slide with the slide pagination dots.
"I'm usually fairly skeptical of insurance companies, but PURE told us they were going to rebuild our home to its original condition, and they made good on their promise," said Isaac. "It was unbelievable how much flexibility we had to put the house back the way it was and make it ours."

The family moved back home in November, just in time for the holidays.
"You think, 'This won't happen to me.' But when it does, you're so grateful for everyone who picks you back up," Nicole said. "It was such a blessing to have someone say, 'I will help you.'"