An Unstoppable Wildfire: Patricia Hale & Robert Viggers
The State of Washington was hit severely in 2015, with more than 1,500 individual wildfires reported in just a few short months.
By August, the area had been declared a federal state of emergency. Under those conditions, even the most protected home was at risk. PURE members Patricia Hale and Robert Viggers were one of 120 families who lost their homes in the Okanagan Complex fire, the largest wildfire ever recorded in Washington. On August 18, 2015, the massive wildfire jumped over the lake that partially surrounded the property where the Viggers planned to spend their retirement, nearly leveling it.
Over the 33 years that preceded, Pat and Bob spent much of their time building this property into the beloved family compound it had become. Now 9 of their 13 structures, including their main home, were destroyed. The fire was so intense that it turned concrete into dust and melted metal into pools.
To us, it wasn't just a home. It was such a special place. We put decades of our life into building and expanding it.
– Patricia Hale, member since 2015
When the Viggers evacuated, they had nothing but the clothes on their backs. The fire was spreading aggressively and quickly forced evacuations from all neighboring towns, which included the few hotels and shops in this very rural area.
"We had nothing and nowhere to go. It was one of the sickest feelings of my life. We got in our car and just started driving away from the fire; we arrived at a hotel several hours later," said Bob. Then, the Viggers received something they never expected from their insurance company—a care package.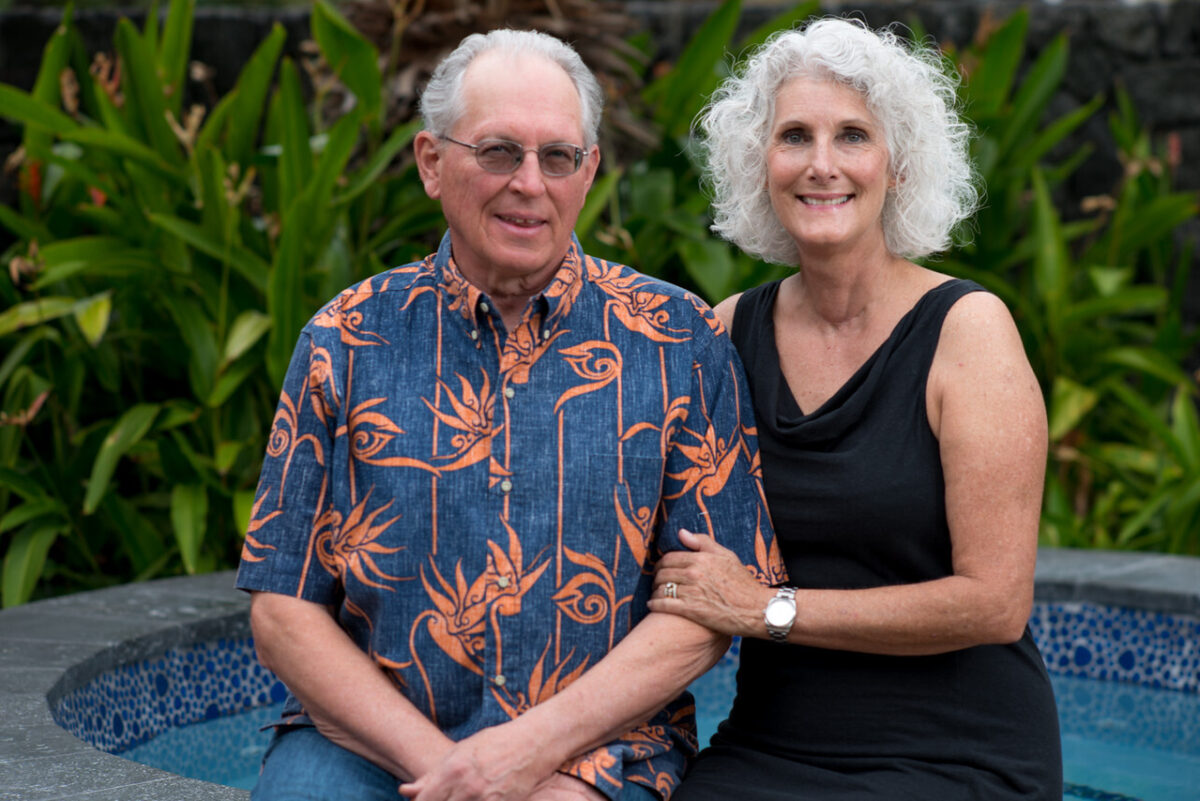 "PURE sent us an iPad so we could stay connected with them and our families, duffle bags, toiletry items, tissues, chocolates, lip gloss, and more—everything we needed at that moment. Then our PURE Member Advocate® Joan Smith, called me to ask my size and my favorite brands so that she could buy clothes for me," said Pat. When the Viggers were finally allowed to return to their property nearly two weeks later, Joan along with their Claims Adjuster, Shawn Roessler, were by their side.
"They literally held our hands. It was such an emotional day and they were so empathetic to us. They made us feel like everything would be ok. I just remember feeling thankful for PURE in that moment," said Pat.
"As time went on, PURE continued to impress us. People were actually asking us how we could be so positive given what had happened, and it was because Joan, Shawn, and [our insurance broker] Taw Jackson of Wells Fargo were taking such great care of us. Having the financial and emotional support of PURE removed a lot of the trauma from the situation," said Pat.
When someone loses everything in a traumatic event, it is often easier to sympathize with him or her for their loss than it is to stand in their shoes and comprehend the full extent of their emotions. At PURE, we expect all of our colleagues to demonstrate empathy. We select new employees based, in part, on a test of their emotional intelligence, which includes, among other things, the ability to be empathetic. We even hire specialists to train our people to further develop their empathy.