A New Chapter: Lyle & Jeannie Tullis
Just hours before their house burned down, Lyle and Jeannie Tullis were confident that their home of 25 years was safe from the Carr Fire.
The house stood on a high ridge in Redding, California, with a commanding view of the surrounding hills. They could see the fire burning to the north and the west, but the wind was blowing in a favorable direction, and the Sacramento River provided a barrier.
The owner of a successful contracting business, Lyle had equipped his home to fight the fire. A 4,000-gallon water truck sat in the yard connected to a fire hydrant, and a pump in the pool provided access to extra water. Lyle intended to stay put and protect his home, but when the wind shifted, he and Jeannie started packing.
In what seemed like no time at all, the fire had jumped the river and started climbing the hill toward the back of their home. With help from a friend who had come to check on them, they loaded what pieces they could from their expansive Western Art collection into the car. Their home was engulfed in flames before they reached the bottom of their 300-yard cul-de-sac.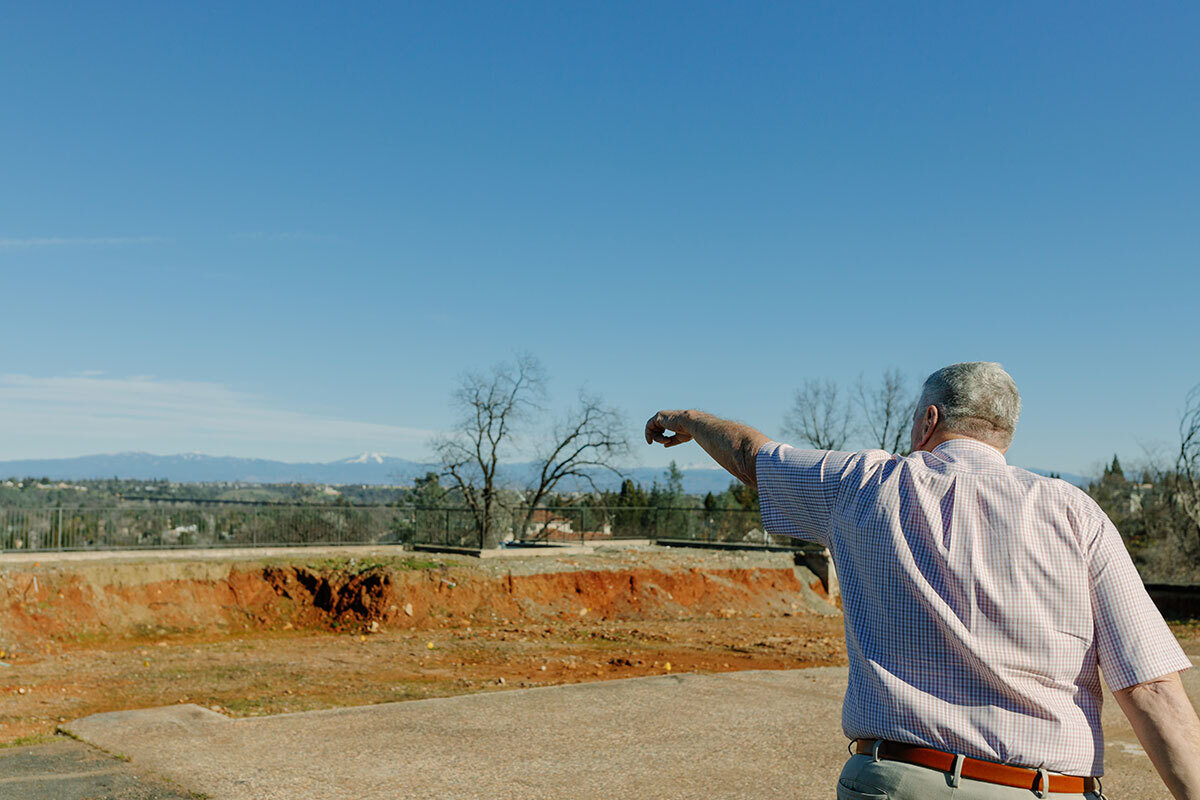 "We left with a good portion of our art collection, some papers from the safe and the clothes on our back," said Lyle. "Everything else was gone." Among the belongings that were lost were items that the Tullises considered irreplaceable, including pictures of Jeannie's father being rescued after his Corsair was shot down in World War II and her late mother's cookbooks.
Lyle met PURE's claims adjuster at the site the next day. The house was burned down to the foundation, and 100-year-old cypress trees had been reduced to charred stumps. "Our adjuster reassured us that the house was covered, and a few days later, PURE sent us a check so we could buy new clothes and other necessities, and find a place to live."
As plans were being drawn to rebuild their house, Jeannie had a change of heart. "The experience was extremely traumatic for her," Lyle noted. "There were too many memories in our old home, and the thought of rebuilding was incredibly distressing." She and Lyle had already been talking about downsizing from the 10,000-square-foot house, so they used PURE's flexible coverage to purchase a lot just down the road on the edge of the river. Their new home, where they plan to begin the next chapter of their life, is now under construction.
"One thing that I miss is a handwritten address book that had contact information for all of our friends and family," Lyle said. "When you lose nearly everything, you start to realize what was truly important."