Reduce Wildfire Risk with Defensible Space
Creating and maintaining defensible space around your home's perimeter is critical to slowing or stopping the spread of wildfire and preventing spot fires that are caused by flying embers. Defensible space around your home also provides a safe working area in which firefighters can help to defend your home.

Defensible space effectively creates a buffer between your high-value home and the threat of wildfire from surrounding plants, trees, and wilderness. This does not mean you should clear out all vegetation from around your property, but rather strategically clear and place vegetation to produce a buffer between your home and the grass, trees or shrubs that surround it.
How to Protect Your Home from Wildfires
Many experts recommend taking a zoned approach to defensible space around your home. Take these steps in each zone of defensible space to reduce wildfire risk: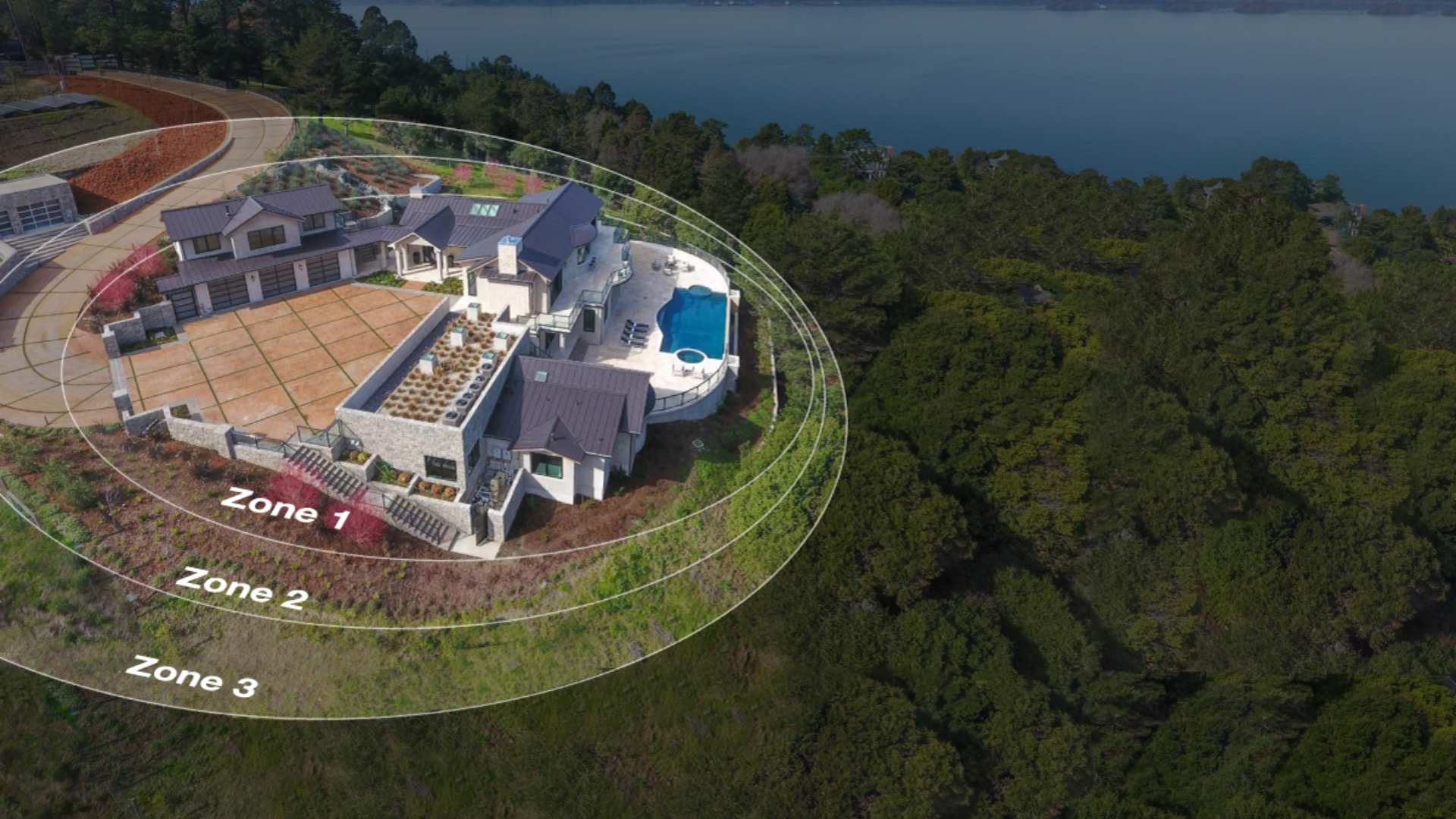 Zone 1 | 0-5 feet
Use fire-safe landscaping materials such as noncombustible mulches, rocks or gravel and low-growing plants. Clear away debris from gutters, roof valleys, exterior walls, fences and around or underneath decks.
Zone 2 | 5-30 feet
Remove any combustible structures like trellises, fences, fuel tanks and wood piles. Maintain at least 30 feet of separation between mature trees and ensure that any tree canopy is farther than 30 feet from the home.
Zone 3 | 30-100+ feet
Thin, separate and regularly prune trees to prevent fire from climbing up tree trunks or traveling from one tree to the next. Clear any dead plant materials or tree branches.
With a defensible space surrounding your home, you're helping to reduce the risk of wildfire damage to your property. To learn what other steps you can take to help prevent loss from wildfires, learn about PURE's Wildfire Mitigation Program.