Hidden Strength: Helen Woods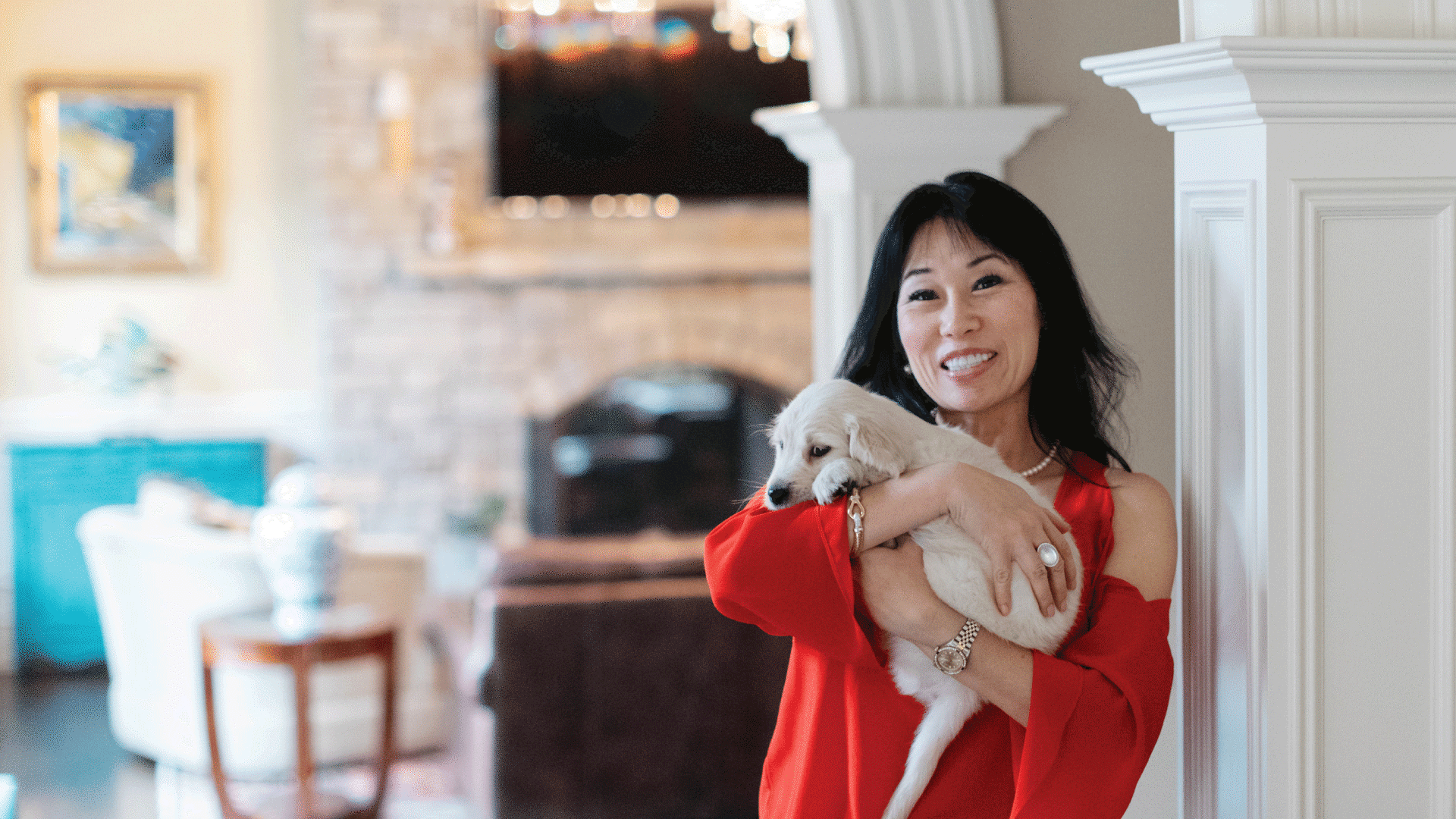 When disaster strikes and you're away from your home, the chances of a severe loss are greater. And when a family with children is involved, the challenges to restore normalcy are also amplified. This is what happened to Helen and John Woods and their three young children.
A drop in the temperature of their home caused a low temperature sensor to alert the family while they were vacationing at Disney World. Before their fuel supplier could resolve the heating issue, pipes began bursting throughout their beautiful home in suburban New York.
Four days later, the Woods returned home around 3:00 AM as the first flurries of a major snowstorm were falling and temperatures were in the single digits. Power had been shut off at their house following the crisis, so Helen and their three children settled into a nearby hotel with only the clothes from their Florida vacation, while John made his way to their home to survey the damage. "I felt truly helpless," said Helen, "and with three little kids and nowhere to go, that's a terrible feeling."

This is a carousel with slides. Use Next and Previous buttons to navigate, or jump to a slide with the slide pagination dots.
This would mark the beginning of what the couple would later describe as "a nightmare situation."

It turns out that heat had been out for two days and multiple pipes in the home had frozen. As the temperature eventually rose, the pipes burst, releasing water throughout the walls and damaging an entire wing of the home where their children's bedrooms were located. The damage was severe and structural. Sections of the drywall were saturated with water, parts of the ceiling had collapsed and the hardwood floors were visibly warped.

Karsten Richards, a PURE claims professional, was assigned to the claim and quickly began work to coordinate repairs.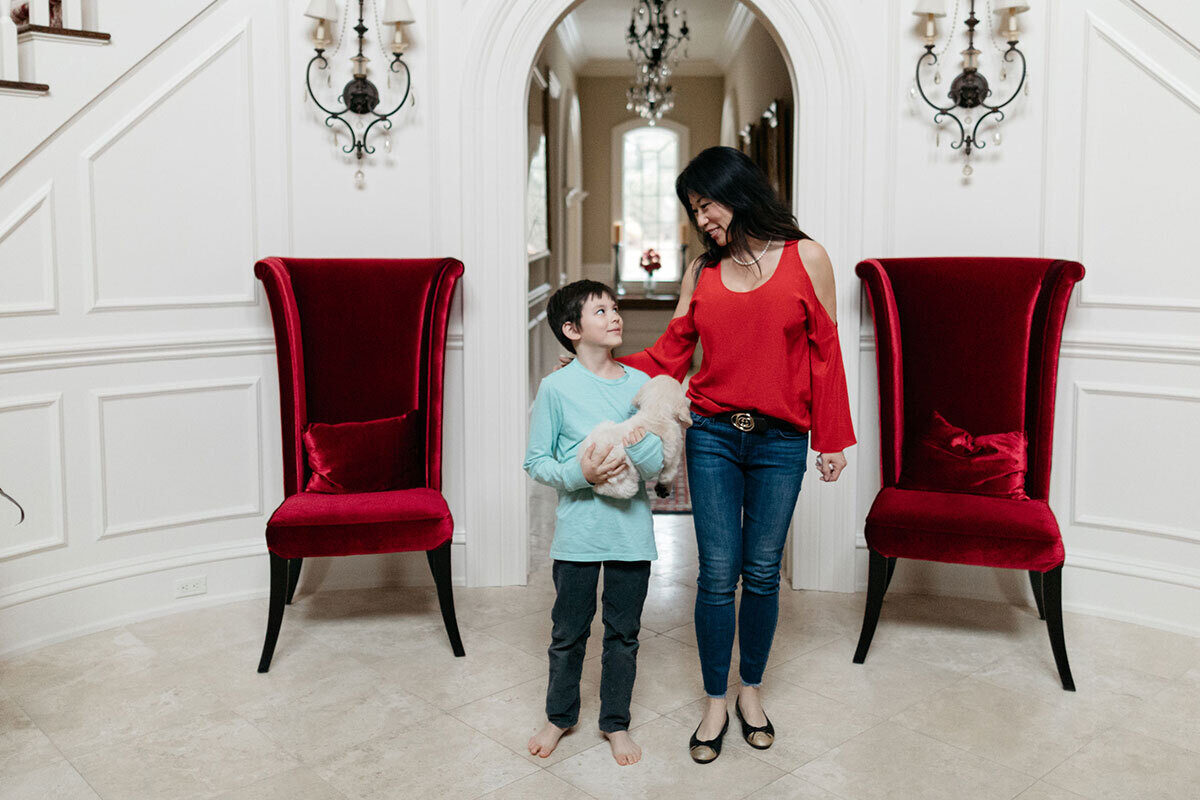 "They had crews drying out our home and packing up our things almost immediately so that demolition could begin. We only lost a few rugs and several pieces of furniture had to be refinished, but everything else was saved. Then they connected us with a realtor who found a temporary home in our neighborhood for us to stay in while work was being done—and even offered to move our furniture into the rental, so my kids could have their own beds to sleep in. It meant so much to us to have a semblance of normalcy during a very stressful time."
Contractors made repairs to holes in the ceilings and walls, and craftsmen restored decorative wood paneling that had been stained. The hardwood floors throughout the entire wing of the home were damaged beyond repair and required replacing. It was 10 months before the Woods could return to their home.
"This experience has shown our family how strong we really are and how much we can endure," said Helen. "And the support we received from PURE was beyond what we could have expected."
Protecting Your Home Against Water Damage
The damage caused by water loss can be costly, not to mention extremely disruptive to those impacted. In most cases, there are measures that could have been taken to prevent or reduce the damage, for example, installing an automatic water shut off system and low temperature sensors connected to a central station alarm, in addition to having a housekeeper check in on your home while you are away. Learn more about the most common causes of water loss experienced by the PURE membership and ways you can reduce your risk.