Simple Things: Richard & Lauren Browne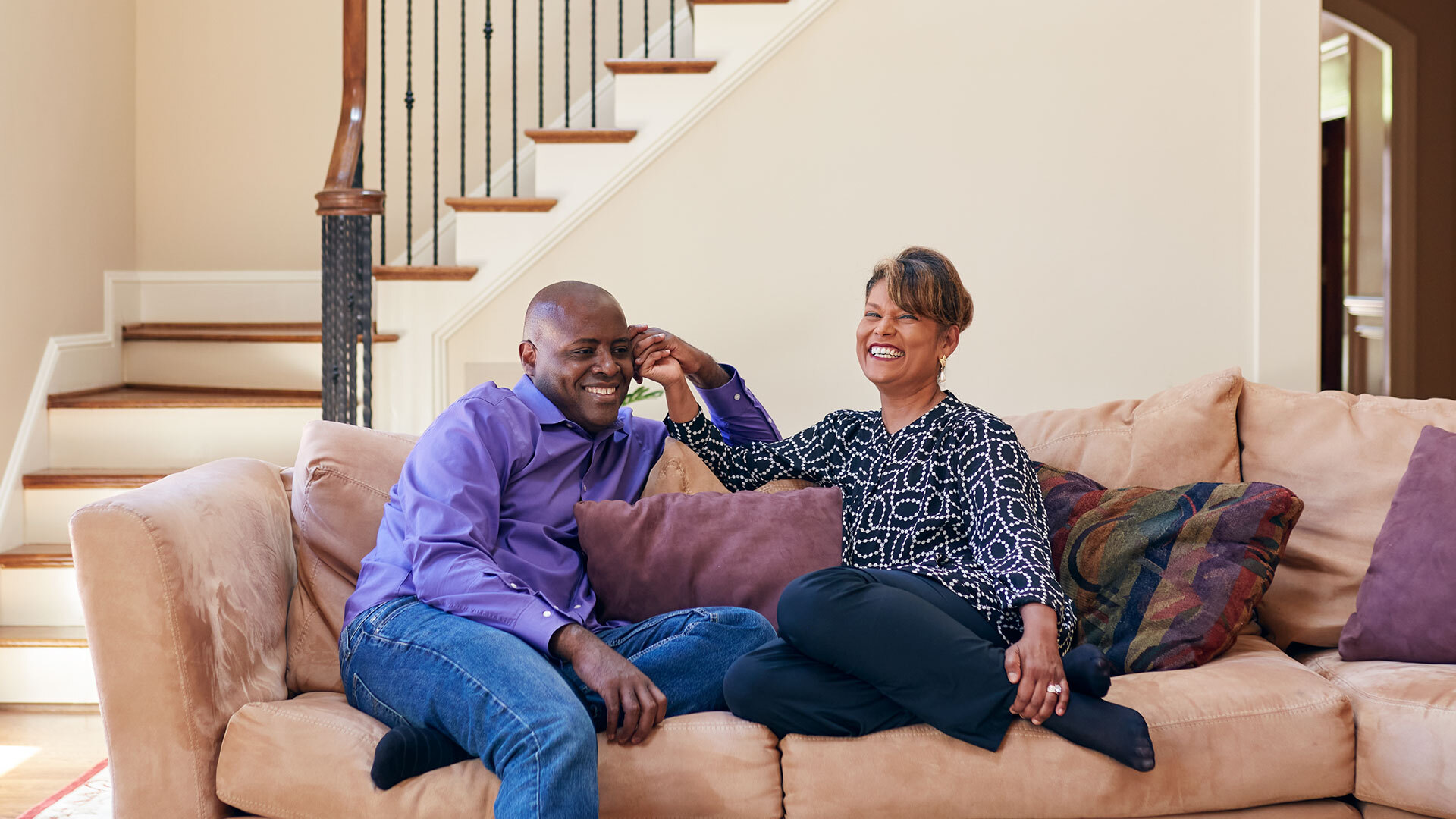 What would you do if a tree fell on your house? Dr. Lauren Browne and Dr. Richard Browne chose to use it as an opportunity to spend more time with their family and to simplify their lives.
Lauren and Richard both grew up in the U.S. Virgin Islands. They met on St. Thomas when they were 18 years old. Both had just finished high school. Richard was relaxing on the beach when Lauren and a friend walked by. Richard was instantly smitten and felt compelled to break the ice. "Back then I was a very popular radio announcer at the number one radio station in the islands," he explains. "So, I said, 'Hey, it's me, Slick Rick from WSDX.'" Blank stares. "They had no idea who I was."
Undaunted by the flub, Richard continued the conversation and, in a twist of fate, each learned that the other was headed to Boston University for pre-med studies that fall. Taking the universe's hint, they dated throughout college and were married at the end of med school. One 13-year-old son later, they're still going strong as a family and as healers.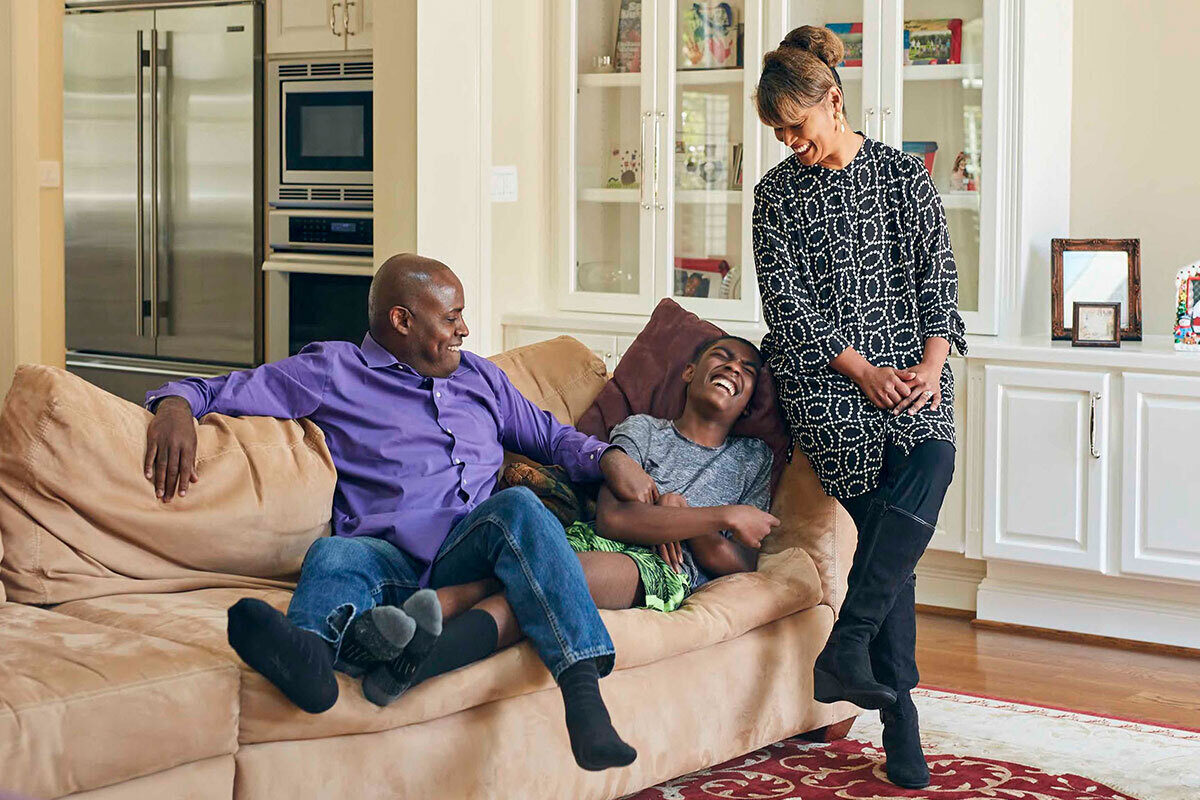 "I'm a gastroenterologist and I love what I do," says Lauren. "Some people think that's strange, but I really do love it. I feel like I make a difference in my patients' lives." "She's being modest," says Richard. "She was just named Medical Director of the new Women's G.I. Center of Excellence for an $11 billion healthcare system." Lauren shrugs suggesting that it's not a big deal. "Well that has caused a few sleepless nights, but this is what makes me happy," she says.
Richard's specialty is cardiology, and together with a colleague, he has a private concierge practice, called—interestingly enough—Pure Cardiology. Their practice focuses on delivering highly personalized care and close doctor-patient relationships. Richard is available to his patients 24/7. He prefers this relationship-focused approach for healing, finding it more rewarding than the hustle and bustle of his procedure-heavy early career. "What's important to me now is being able to really delve into my patients' diagnoses and be a quarterback for their overall health."
So, what has the pandemic been like for two doctors so committed to person-to-person care? In a word, stressful. Lauren says it's been emotionally taxing. "We're used to the physical aspect of the work we do. But this was 10 times more exhausting." She's also had to deal with the concern of bringing the virus home. "I know for her it was very stressful," says Richard. "It changed her." Lauren agrees, but notes some of the changes have been for the better. "It's allowed us to really spend time together as a family and focus on making that unit as strong as it can be," she says.
This is a carousel with slides. Use Next and Previous buttons to navigate, or jump to a slide with the slide pagination dots.
On a stormy night in September 2018, the remnants of Hurricane Florence were still lashing the city of Charlotte, NC. The Brownes' son, Ricky, was laying in bed in his upstairs bedroom listening to the wind and the rain beating against his window when he decided to move to his parents' bed downstairs. Just a few hours later, a massive oak tree limb smashed through the roof and into his bedroom.
When Richard stumbled out of bed to see what had happened, he couldn't believe his eyes. "There was water pouring down through the first-floor ceiling," he says, "It looked like it was raining directly into the house." The family grabbed a few things and took shelter at a neighbor's home while the fire department shut off the gas and electricity.
Richard called PURE, and his claims adjuster, Steve, responded immediately, making sure the family was safe and comfortable for the night. He arranged for a tree service to come out to the house the next day, and while they were removing it, the front of the house collapsed.
Lauren's first thought was that they might be caught in legal battle with the tree company. "Steve just told us, 'Don't worry, we'll take care of it,'" she says. "And it was never an issue. It was such a relief." Steve recommended a contractor and helped kick start the restoration work. "Even though everyone was okay, it was a big blow. It was hard to get used to being displaced. We recognized it would take a lot for us to dig out of where we were," says Richard.

As a first step, PURE Member Advocate® Joan Smith helped the family find a suitable place to stay while their home was being rebuilt. "She said, 'I'll fly out to Charlotte to help coordinate it for you,'" recalls Richard. "And that was the moment I started to feel okay. Joan was like an angel for us."
Joan managed to find the Brownes a house less than a mile away, supervised the move-in and even filled the pantry for them. Because their temporary living arrangements were so close to their home, it was easy to occasionally check on the rebuilding progress. "I would sneak over in the evenings and sit in the house by myself for an hour," says Richard. "I just loved the feeling of being there thinking about my family being back home together." Joan continued to help with coordinating tasks, guiding the family through the complicated process of returning to normal.
"It wasn't like working with an insurance company," Richard says. "The calm that they gave us and the general feeling of caring they displayed—to this day we talk about how much that meant to us."
PURE stayed involved during the entire process. As it turned out, the tree that crushed the Brownes' house had been weakened by rot. That's not a problem that is typically apparent to a layman. So PURE connected the Brownes to an arborist to evaluate the other trees on their property, and in doing so found several others close to the home that were also impacted by health issues.
The only solution, unfortunately, was to remove them. PURE's Loss Prevention Benefit, which provides up to $2,500 to prevent similar damage when a member experiences a qualifying Homeowners claim of $10,000 or more, contributed towards the costs.

It would take 15 long months to restore the Brownes' home, months that the Brownes put to good use—spending more time together, thinking about what matters and what they could do without. "It's all about enjoying what we have surrounding us and the things we take for granted. It's just a matter of paring down. We've really simplified. My life feels less complicated after everything we've been through," says Lauren.
"We did get some life lessons out of this," says Richard. "For a period of time, we were just all together, all the time, which actually was great. I think we've come to realize what counts is being able to spend time with Ricky. It brought us even closer as a family."