Highlife, Lowcountry: Trudy & Jeff Palmer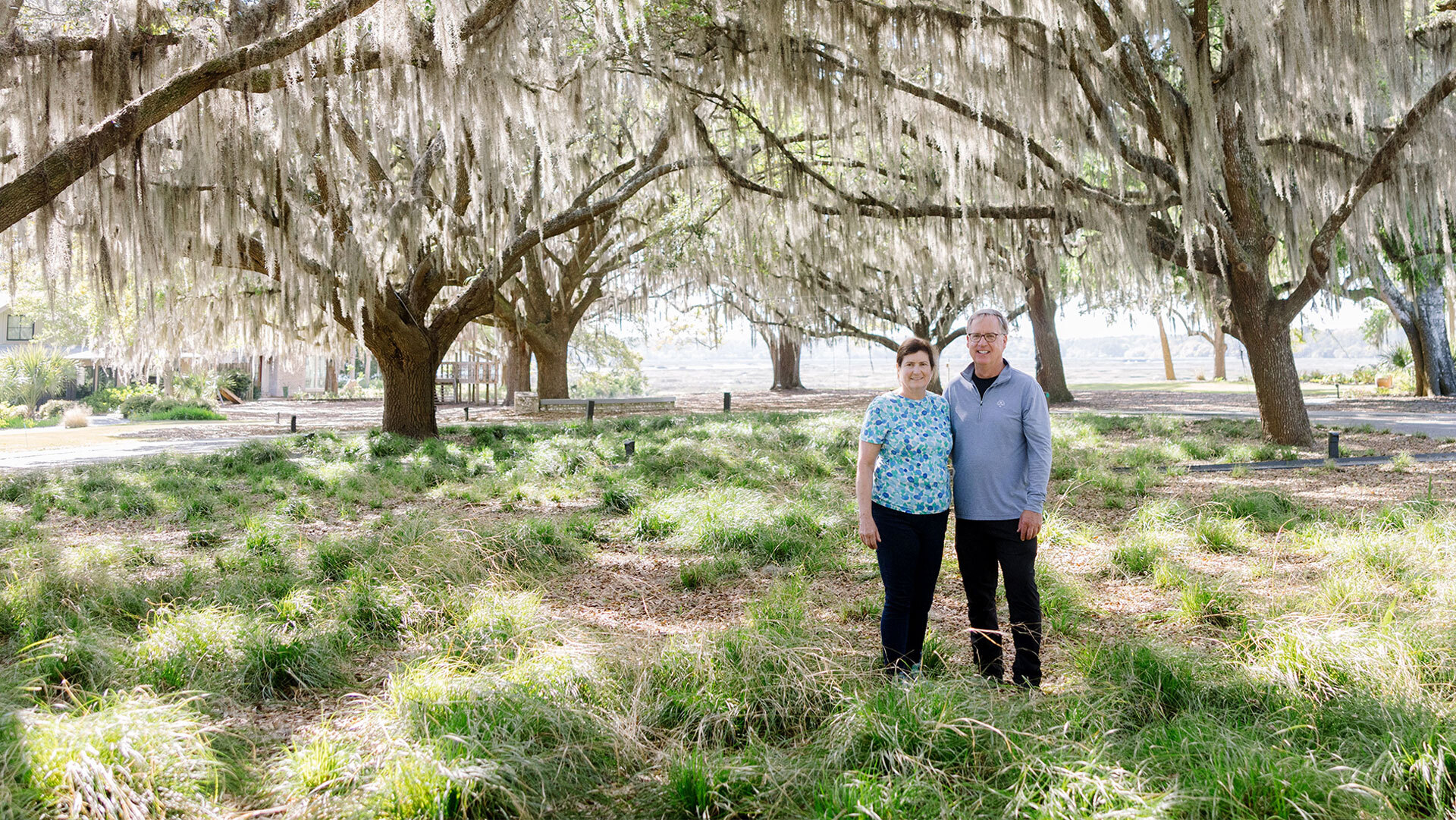 Imagine finding your dream home in a place you never knew existed.
You've just retired and you're ready for a change: a new state, a new lifestyle. During your very first visit, you fall in love with a gorgeous home and the community of Spring Island, South Carolina.
But there's one thing giving you pause. As a risk-conscious person, you are concerned about the potential for hurricanes and other severe weather. Do you throw caution to the wind and follow your heart? Or do you come to your senses and find a home you know to be safer? For PURE members Trudy and Jeff Palmer—with a little help from PURE—they didn't have to do either.
Trudy and Jeff met in Boston during college; he attended MIT, and she attended Simmons. One summer, Trudy was taking a class at Harvard and rented a room at the house where Jeff was living. They struck up a friendship and began dating that fall. The rest is history.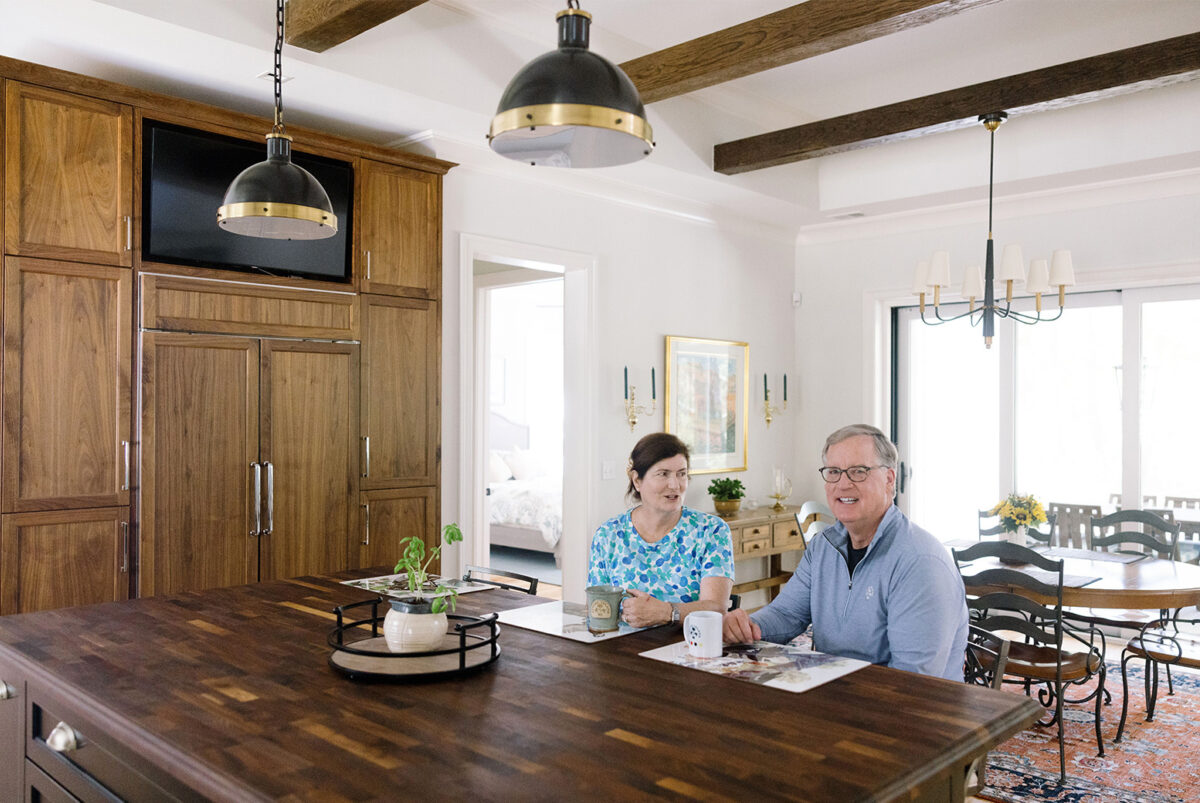 After graduating, they started a family in Belmont, a suburb of Boston, where they lived for about 20 years. During that time, they built a vacation home in nearby Cape Cod. Jeff worked in the tech industry and when he got a job offer in Silicon Valley, the couple relocated to Los Altos, California. This is where, on the recommendation of their insurance agent, they first became PURE members in 2014.
Throughout his career, Jeff was an executive at a variety of startups, from travel management, to security software, to industrial drones. Trudy volunteered with special education programs, later focusing on suicide prevention.

When it came time to retire, Trudy and Jeff headed back to their home on Cape Cod. But after 20 years in California, one Cape Cod winter had them looking for a second home further south.
Then, by chance, Jeff spotted a beautiful new home for sale. "My immediate thought was, 'This is it. Spring Island is perfect.'"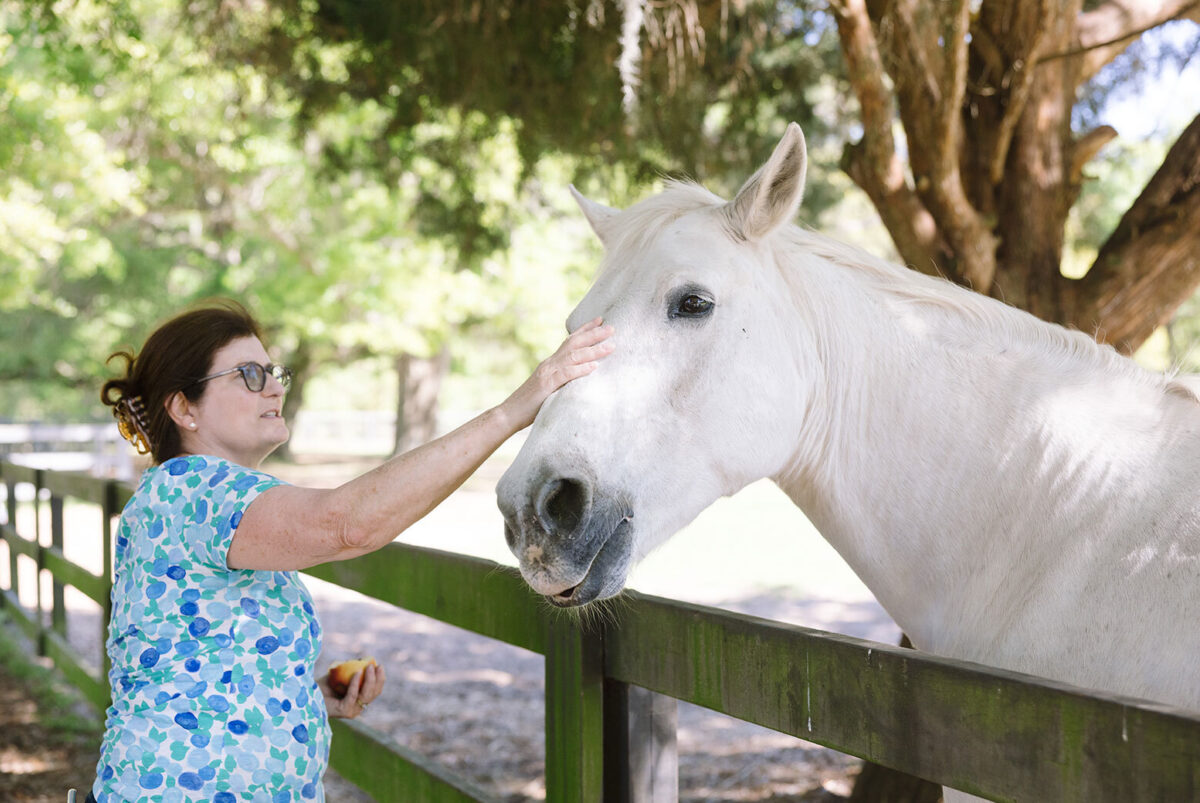 The community is built on a 3,000-acre nature preserve, which appealed to Jeff, who worked to protect natural spaces in California for many years. An active cyclist, he could already imagine himself riding through the island's live oak forests. And the house is idyllic.
It sits on the 16th hole of an Arnold Palmer-designed golf course, and just beyond their back porch is a rookery of nesting wood storks. The quick transition from "taking a look" to "making an offer" made them stop and think: Was this truly perfect or an impulse buy? A dream house or a flood waiting to happen?
Knowing there may be risks associated with the home's location, Jeff remembered reading about the PURE Home Spotlight®, a report designed to give members more information on a home's risks before buying it. "I thought, 'hey, I'll see what PURE thinks,'" he recalls. "If they red light it, it's a concern, but if they don't, then maybe this is our place. And it was a green light." Five days later, they had a purchase agreement for the house. "The report gave us the confidence to move quickly," Jeff says.
This approach to home buying is typical of our membership: responsible, careful and proactive.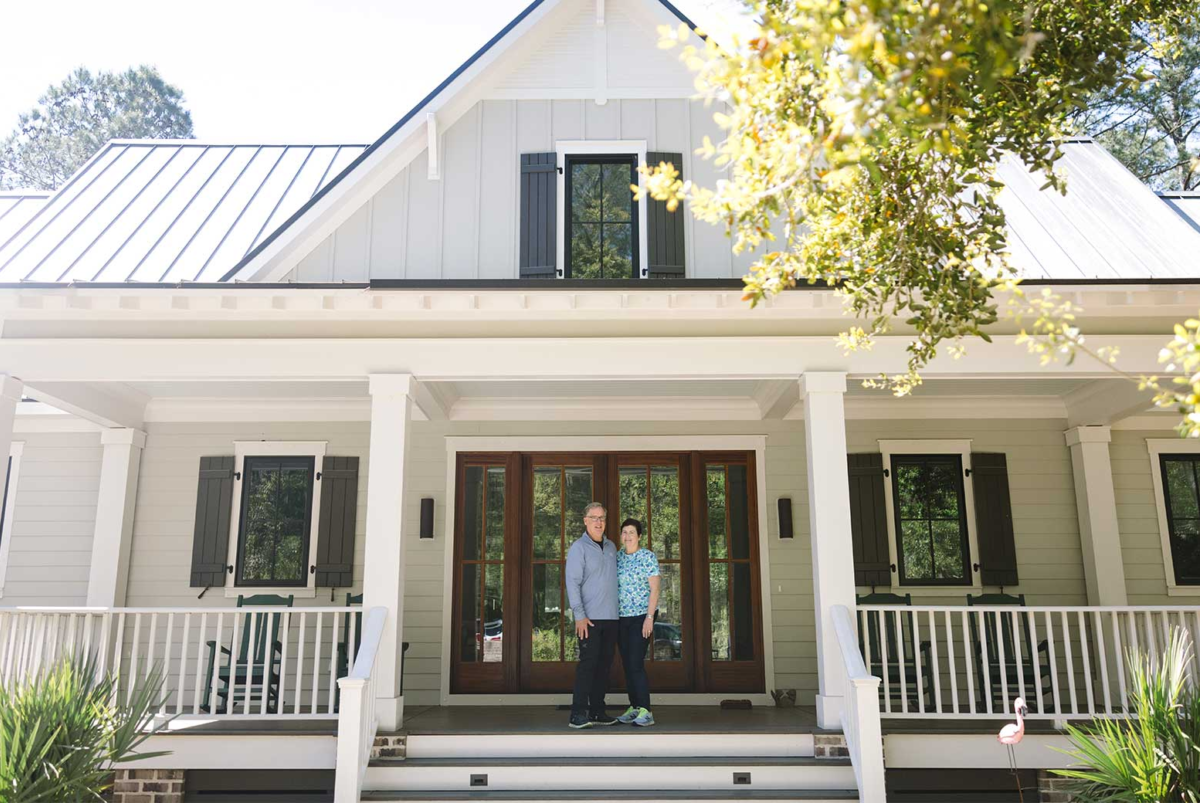 Shortly after moving in, a PURE Risk Manager visited their home for a PURE360® Risk Management Consultation, which confirmed that the house was well built and well protected. "Our Risk Manager commended us for having an automatic water shut-off valve and a generator," Jeff says. "And I said, 'If there are other things I can do to make sure the home is well-protected, I'll gladly do them.'"
While the Palmers work hard to prevent losses, claims do happen. Trudy recently experienced one herself—a minor auto accident involving her beloved new red pickup truck. Her PURE Claims Adjuster recommended Caliber Collision, a preferred auto body shop in the area, to handle the repairs. "The service was just unbelievable," Trudy says. "They said, 'We'll take care of everything for you,' and completed the repairs ahead of schedule. It was seamless."
Using one of our closely vetted, highly-skilled vendors ensures you get the best quality of work at a fair price. When members use our recommended vendors, their claims satisfaction is higher, and the cost of their claims tends to be lower, sometimes by a significant margin, which helps keep costs lower for the entire membership.

Now that the Palmers are settled into their new home, how's life on the island? "Active and social," Jeff says. "It's like summer camp for adults." Trudy, who grew up riding horses but hadn't ridden in over 40 years, is riding again. She enjoys tending to the chickens on the farm and attending art classes. Jeff plays croquet and is learning to golf. Together they spend time at the health club and participate in clay shooting. "I don't even have time to ride my bike," Jeff jokes.
"The people here are wonderful," Trudy says. "Everyone helps one another. It's just a magical place." If you are planning to buy a new home, PURE Home Spotlight can help uncover the facts. And, when it comes to living your best life, fact is better than fiction. Just ask the Palmers.
The Palmers' advice for preparing for a hurricane
Jeff and Trudy consider themselves to be careful people. With hurricane vulnerability at both their Cape Cod and Spring Island homes, and having lived much of their lives on the East Coast, they have learned how to prepare. When a hurricane is forecast to impact their area, they think "Ready, Set, Go."

"If you own a home located in a hurricane zone, you should always be ready with structure hardening (e.g., hurricane screens) on hand, know what to do when a forecast storm approaches and have an evacuation plan," recommends Jeff.
"If there is a hurricane in the forecast, then it is time to get your property set. Secure your house and other structures, store outside loose items, have food and water on hand and monitor the forecast to assess personal safety. And, if the storm is threatening or there is an evacuation order, go to another location. Fortunately, so far, we have never had to go!"