A Case of Goodwill: The Story of Three New Orleans Members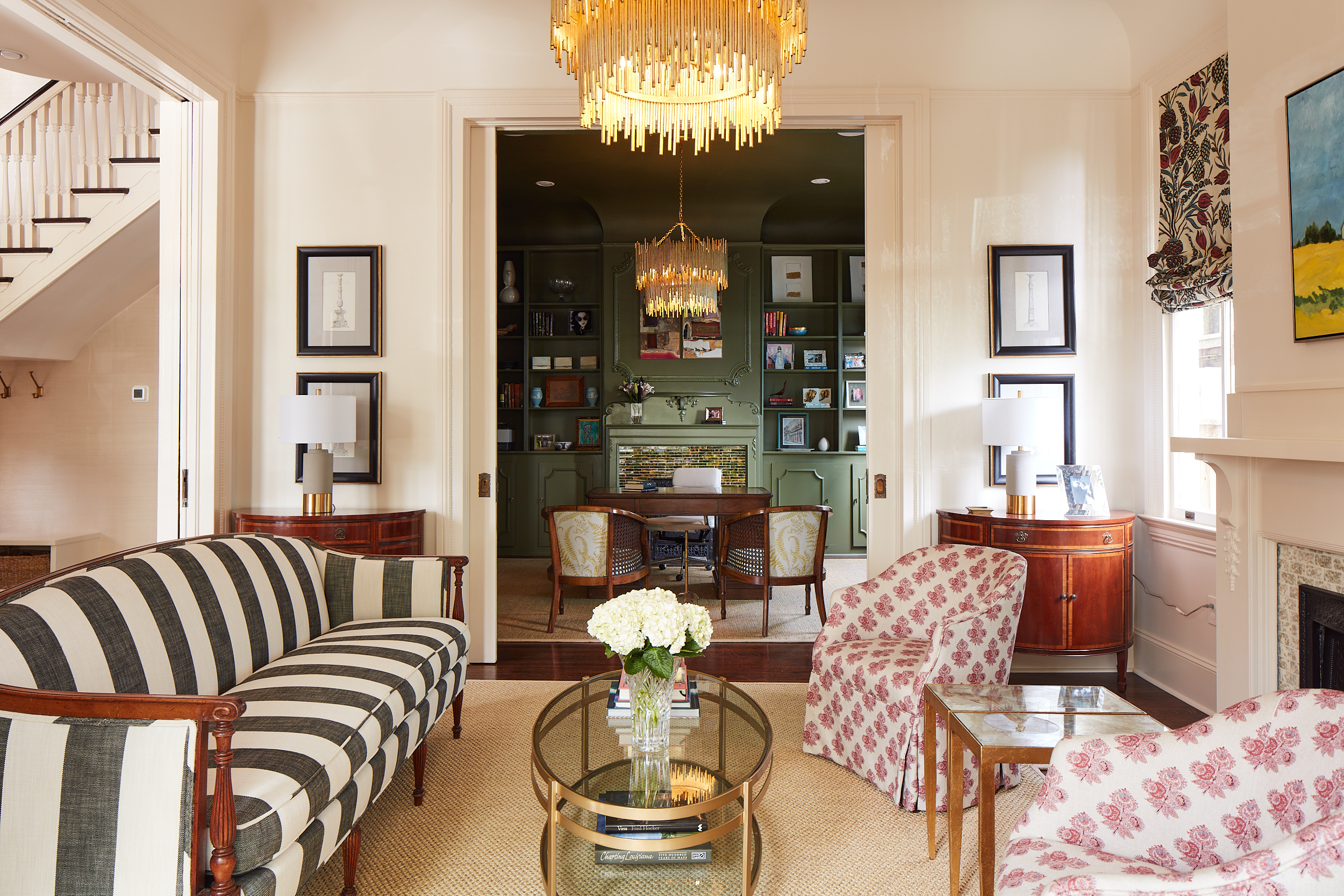 If you live in New Orleans, you likely know the importance of being prepared for the unexpected. Hurricanes, floods, tornadoes and other severe weather events happen on short notice, sometimes overnight.
On August 27, 2021, what would become Hurricane Ida was just a tropical storm off the coast of Cuba. By the next day, the Category 4 hurricane was headed straight for New Orleans. PURE members Bill and Karyn Kearney were among the thousands who decided to evacuate. Among the things they left behind was their wine collection. With no power and temperatures climbing, the wine seemed destined for ruin, until several PURE members in the area joined together and came to the rescue.

Betsy Clement, a PURE member since 2021, who is also a PURE-appointed broker and the Kearney's broker, describes herself as "a pretty competitive person." "I'm not the kind to sit on the sidelines," she says. Born and raised in New Orleans, she double-majored in business and journalism at Washington and Lee University. After graduation, she landed an internship at Waterford Crystal in New York City, which she quickly transitioned into a full-time job, helping to organize major events. But it wasn't long before the Crescent City drew her home. "New Orleans girls end up back in New Orleans one way or another," she says.

Once home, she joined her family's insurance brokerage, Gillis, Ellis & Baker, and quickly became a top producer on the sales team. The firm was then acquired by Gallagher Insurance, and a few years later, Betsy was named National Vice President of Private Client Sales. Somewhere in between, she also found time to start a family with her husband, Steve.

This is a carousel with slides. Use Next and Previous buttons to navigate, or jump to a slide with the slide pagination dots.
Betsy Clement and her husband, Steve, with their three children.

Bill and Karyn Kearney enjoy a glass of wine from their treasured collection.
As Hurricane Ida approached, Betsy and Steve made the decision to stay in New Orleans, but rather than ride out the storm in their home, which they had just spent a full year renovating, they rounded up their kids and sought shelter in Betsy's parents' house just blocks away.

It was a nerve-racking experience. "We were glued to the news, watching this storm that just seemed to stretch on and on. But of course our kids thought it was cool to watch things flying around outside."

When the storm finally passed, Betsy got to it, navigating her way around shattered tree limbs and downed power lines to check on things at her house and at her clients' houses.
"My first thought was, 'This is when my clients need me most. This is why I do this.' And, as I got around, I started to realize that not many people stayed. I was the boots on the ground."

"My house was fine, thankfully. We would really have been crushed if it was destroyed just after the renovation...to have to start that all over."

It was about this time that Bill called Betsy to file a claim for his wine collection. He has several thousand bottles; most are kept at a wine storage facility, but about 300 of his best bottles—including some very rare ones—are in a temperature-controlled cellar in his home. As a native of New Orleans, Bill knows hurricanes, and given Ida's speed, he knew he didn't have time to safely move the bottles from his home to the storage facility. He and Karyn packed a few things in their car and headed to her parents' home in northern Louisiana. As he watched reports of the damage on the news, Bill knew it would take weeks before the power would be restored, so he assumed his collection would be ruined.
Betsy contacted PURE, specifically Regional Claims Executive, Tiffany Alvey, and Sales and Marketing Manager, Lauren Steinhardt. Knowing how much the collection meant to Bill and its value, the three were not ready to give up. "It hadn't even been 24 hours," says Betsy. "So we started to strategize a plan. We needed someone to pack it up, catalogue it and transport it. And we needed somewhere to store it."

The city was devastated, and with spotty phone and internet service and no power, none of this would be easy—and they only had a few hours before the wine would begin to spoil.
Betsy immediately thought of fellow PURE member Cedric Martin, owner of Louisiana-based Martin Wine Cellar. She guessed if anyone in New Orleans had a storage facility with a working generator, it would be Cedric.
She quickly made her way to Martin Wine Cellar on Baronne Street, where she found Cedric in a meeting making plans for how to deal with the impact of the crisis. "They had a lot going on, including visible damage to their building. I could see where the roof was coming in. But Cedric told me he could help."
Cedric is a New Orleans native, and Martin Wine Cellars—founded by his father in 1946—is a local institution. He considers it not just a duty but a privilege to help the community in times of need. Having learned some hard lessons from Hurricane Katrina, he did in fact have a functioning cold storage facility powered by a natural gas generator. He told Betsy if they could get Bill's collection to the facility, he'd be happy to store it, and even provided boxes and pallets needed for transport.

PURE Art Services located an art moving and installation company that was able to transport the wine. Betsy joined them at the Kearneys' home and together they cataloged and packed up the 300bottles. "It was all hands on deck," says Betsy. "We started pulling out the bottles one by one, taking pictures of each label and then wrapping and boxing each bottle. We then labeled the boxes and loaded them onto the truck to drive over to Martin's."
Incredibly, the whole operation was finished within 24 hours of Bill's initial phone call, and the collection was saved. "Every single bottle in my house was retrieved and taken to Martin's facility. They were so thorough. I was in disbelief and so very thankful," says Bill.
That above-and-beyond effort from his fellow PURE members meant the world to Bill. "It was a very hard time for us," he says. "Karyn's father passed away the day after the storm, so for them to have taken this burden, along with the stress of it, off our shoulders really, really meant a lot. Being able to rely on others to help you is pretty powerful." Betsy agrees.
"We've all chosen to live here," she says. "And we know what the risks are. If you're fortunate enough to come out of it unscathed, you have to pay that good karma forward. It's part of my job, but it's also my role as a resident of New Orleans to do what I can when fellow citizens are in crisis."

She credits PURE for acting in the same spirit. "PURE is known for saving the things people care about and finding the resources to get it done instead of just writing a check," she says.
Cedric likes to downplay his role in the rescue, giving the credit to others. "I'm just one small part of the puzzle," he says. "I believe that you form relationships with people and you trust them. That's what business is about."
We couldn't agree more.