An always-on resource to keep members informed about severe weather and other risks
If you're faced with a hurricane, wildfire, automobile safety recall, cyber threat or another major risk, the PURE Situation Room® will alert you with an email or a phone call to offer resources, advice and the assistance of a PURE Member Advocate® to help keep you, your family and your property safe.
Visit the Situation Room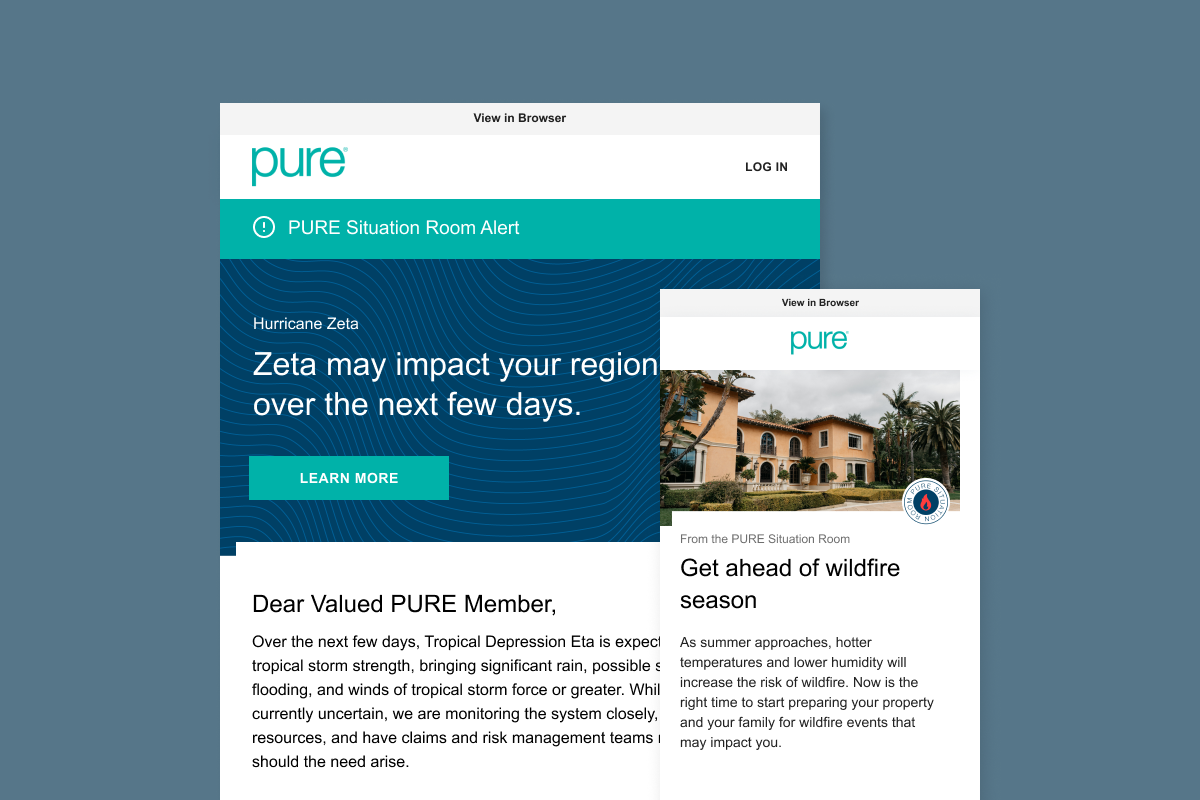 We provide advice to help you reduce risk
Hurricanes
Preparing your home before a storm hits
Wildfire
Maintaining defensible space around your home
Cold Weather
Preventing burst pipes, ice dams and more
Cyber Threats
Defending your assets against rising cybercrime
Youthful Drivers
Preparing young drivers for the road
Collections & Wine
Caring for your passions and prized possessions
We have lived on the ocean in Florida for almost 40 years. The last few years have challenged us with several hurricanes, some back-to-back. Before each storm, they send us emails on how to prepare and protect our house and belongings. Before PURE, we never had such service.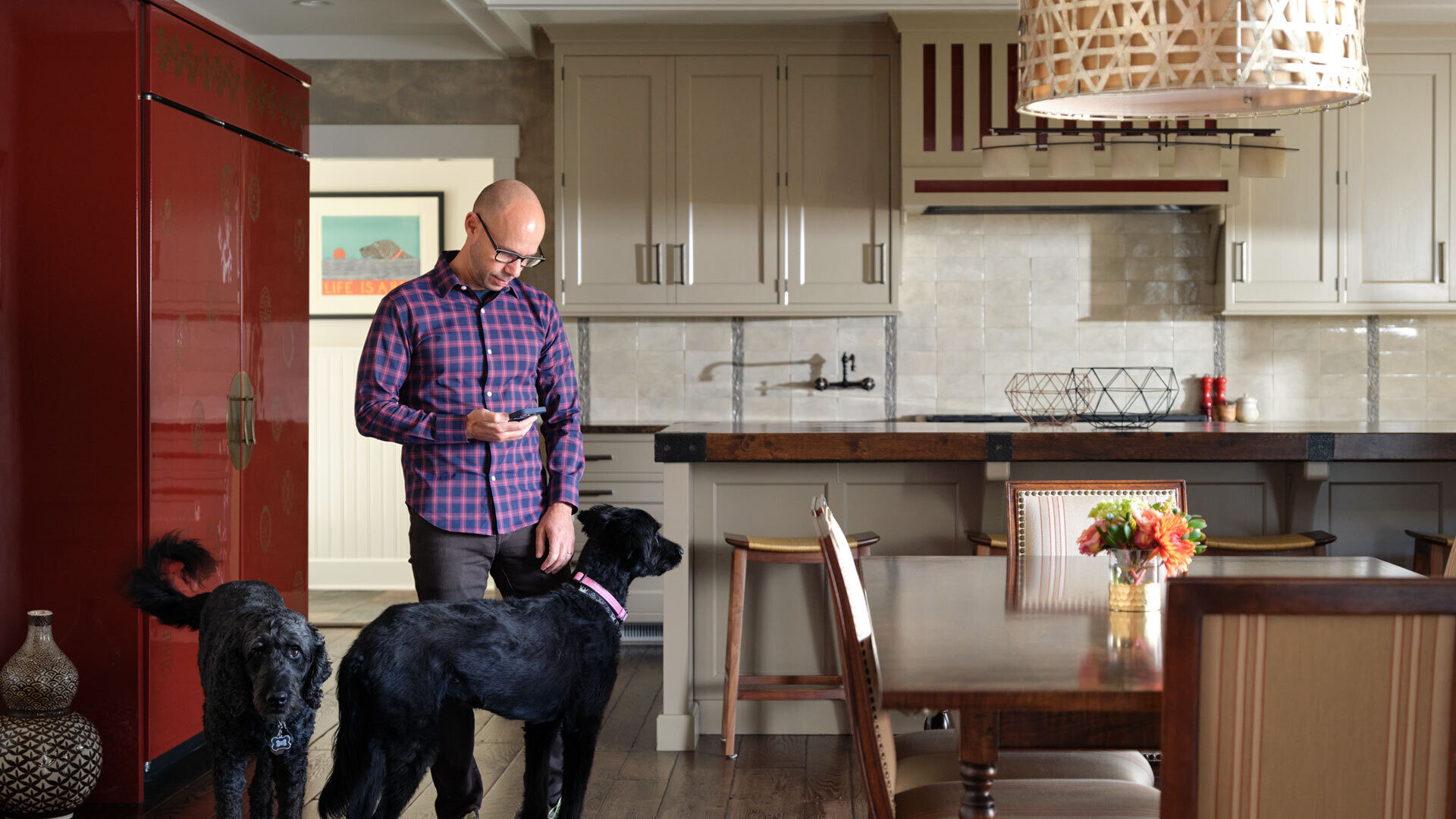 Insights from members
This is a carousel with slides. Use Next and Previous buttons to navigate.
Cold weather

"Service your systems early and make sure a professional has signed off on them. Prior to the first snowfall, make sure your roof and gutters are perfectly clean and free of any leaves, branches and moss. A nice low pressure power wash to remove any moss or mold growth is good too!"

PURE member, NH




Cold weather

"Make sure that all windows are shut, and no cold can come in. If you will be away for the winter, make sure your hot water heater is turned off and your thermostat is set to the proper temperature."

PURE member, CT

Hurricane

"I've learned to wash all vegetables, fruits, etc. as the water supply may become compromised. I also do as much laundry as possible; clean sheets and towels are much desired if electricity is out for an extended period of time. I freeze as much bottled water as possible as it not only provides hydration, but also cooling. I now have a generator; however, if propane cannot be supplied as was the case during Irma, then we all have to prepare."

PURE member, FL

Hurricane

"We installed lightning surge protectors on our electrical panels and meter, and we just installed a back-up generator. We have flood insurance with PURE, and if we need to leave our home, we shut off the main water line to the house."

PURE member, FL

Wildfire

"We have cut down tall dry grass around the back of our house, which is wild land near nature preserves to give a 100' perimeter where a fire is most dangerous to come up the hill. The grass was raked and hauled away so that it is very short and serves as a firebreak. We also invested in a set of large sprinklers to wet down that area in case of a fire. In case of any hint of a fire, we are ready to leave early, not late."

PURE member, CA

Wildfire

"The non-lawn areas have been regularly mowed with heavy duty equipment to remove all vegetation including bushes and small trees. No trees or bushes adjoin the house except a few that are regularly watered. No combustible debris is in the yard. Having experienced a wildfire that destroyed our last home, we are receiving all fire and red flag alerts and have an evacuation plan in place."

PURE member, CA
This is a carousel with slides. Use Next and Previous buttons to navigate.