Protecting your property from wildfire's threat
Our Wildfire Mitigation Program includes pre-fire and emergency response services intended to reduce—or even prevent—a loss from wildfire.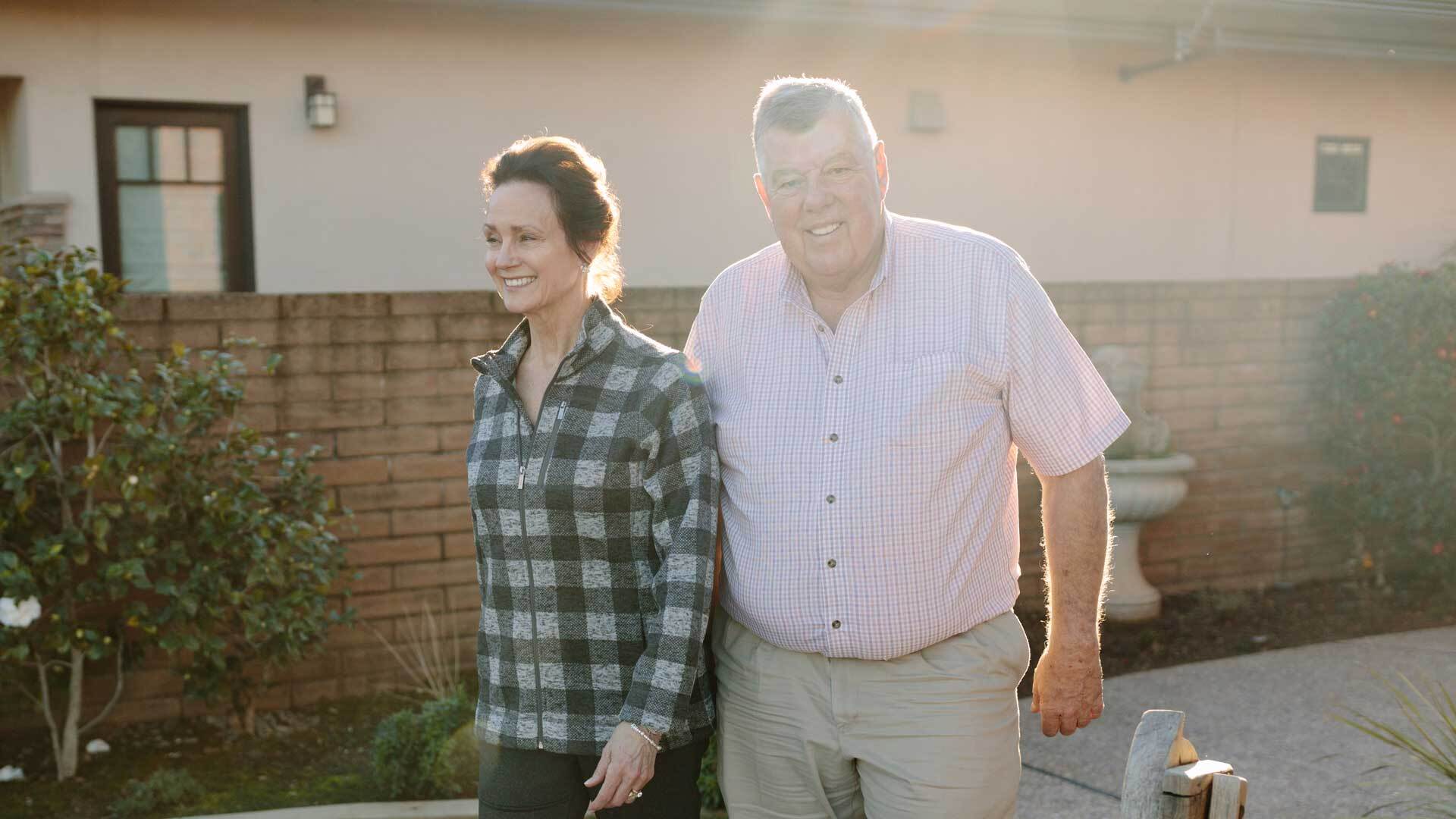 PURE's Wildfire Mitigation Program
PURE members in AZ, CA, CO, ID, MT, NM, NV, OR, TX, UT, WA and WY are eligible for this program and will automatically receive these services.

At-Home Consultation
At your request, we can inspect your property to identify areas of vulnerability to wildfire damage. If warranted, we will provide advice and help you implement steps to safeguard the space around your home, including recommended building materials, landscape maintenance, evacuation planning and more.
Prevention Advice and Active Fire Updates
When a wildfire threatens, we may call or email you with updates on the fire's movement, important claims and risk management contact information and links to websites and resources at puresituationroom.com.
Wildfire Emergency Response Services
In conjunction with our leading wildfire mitigation partners, we monitor active wildfires and provide emergency response services. If a wildfire's projected path threatens your home, our partners may be dispatched to assess the threat and perform an emergency inspection of your property, which may include removing flammables near structures and applying fire suppressants or retardants to vulnerable areas.

Frequently asked questions
Yes. A PURE Member Advocate® can connect you with our trusted service providers and help you coordinate appointments and purchases. Some solutions or services are even available at a discounted rate.
The services of our trusted providers are intended to reduce the likelihood of property damage caused by wildfire. They don't replace the emergency services provided by your local municipality, state or federal responders and don't eliminate the possibility that you will need to evacuate your home. However, while they are not private fire departments, many members of the response teams are professional firefighters and have received qualifications and training from state-certified fire academies.
We may call or email you with updates and advice during an active wildfire. If an emergency response is warranted, we will attempt to reach you before coordinating the visit. Please contact your independent broker to verify that we have your most recent email address and phone number on file so that we can reach you if necessary.
We work closely with local authorities in order to be sure we are deploying resources only when it is truly warranted. If we do send one of our wildfire mitigation partners to your area, we will make every attempt to reach your home; however, there may be situations where access is not possible because of unforeseen conditions or restrictions by local and state authorities. Unfortunately, there is no guarantee that our actions will prevent damage to your home.
All wildfire mitigation services provided by PURE are complimentary. Additional fees may apply for optional services offered by third parties, such as the pre-season perimeter spray.
Depending on availability and the nature of the threat, our partners may choose to use any combination of the following materials to protect your home:
Water is the most basic type of defense. Our partners can install temporary sprinklers to spray your property with water until the active threat has passed.
Foam suppressants are more effective than water, penetrating deeper into fuel (building materials and other items that may catch fire) and insulating against flames. They have a relatively short effective life.
Gel suppressants are water enhancers: they increase the amount of water that reaches and clings to fuel, and they absorb heat when they evaporate as well. Their effect lasts for a few hours and, like foam, are most useful in the face of an immediate threat.
Long-term fire retardants, such as Phos-Chek®, do not rely on the presence of water and are the longest-lasting solution. They reduce or prevent fire and will continue to protect a home until washed off by rain or sprinklers.