Caring and compassionate service designed to exceed your expectations
We do everything in our power to help you prevent loss, but if a claim does happen, our adjusters will work directly with you to help you recover with speed, professionalism and compassion.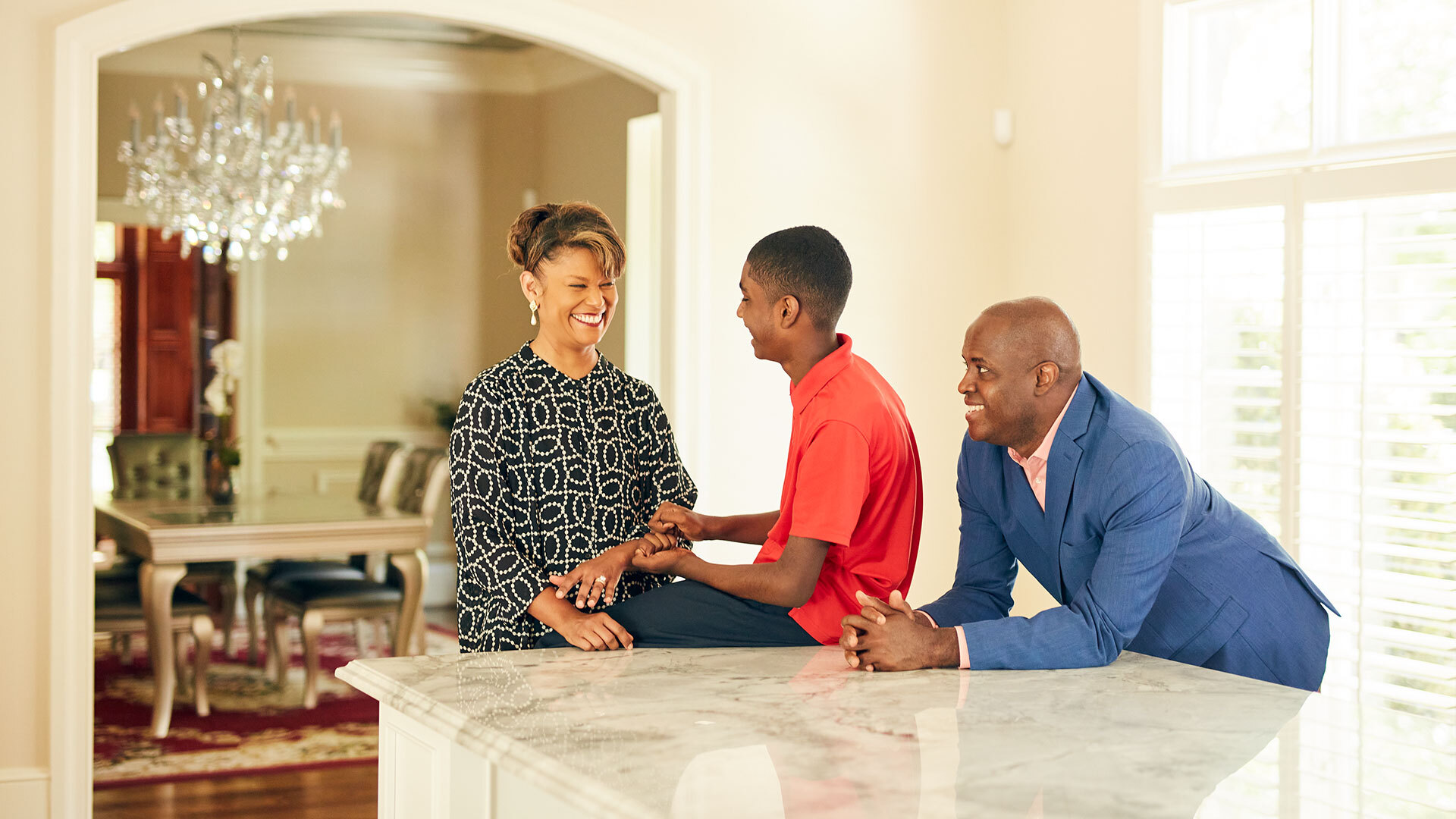 Speak to a licensed claims adjuster from the start
From the moment you call us to report your claim, you'll speak to a licensed PURE claims adjuster who can take action right away—not a call center representative, which is common in the insurance industry—so you'll only tell your story once and begin the settlement process immediately.
The Flexibility to Choose Who You Work With
When it comes to making repairs, you can choose the contractors with whom you'd like to work. Or, if you need help finding a reputable service provider, we'll recommend one from our trusted network. And, in the event of a severe storm, our team of specialists can provide support and access to resources to help you mitigate damage.
Additional Support Throughout Your Claim
Your PURE Member Advocate® can provide additional support throughout your claim, from finding you temporary housing while repairs take place to helping you implement PURE's Loss Prevention Benefit—a $2,500 reimbursement for investing in technology to prevent a similar loss from happening again when you experience a claim greater than $10,000.
This is a carousel with slides. Use Next and Previous buttons to navigate, or jump to a slide with the slide pagination dots.
Feedback from the membership

"Our housekeeper had a little accident with a sculpture, which we hesitated claiming in anticipation of the process being a headache. Not the case at all – your guys were great! Thought you would want to know."

Feedback from the membership

"I can not thank you enough for the gift of 'Philomena' the Philodendron! Yes, the girls and I have named her... I came home, after crying most of the way home, to your package waiting at our door… Thank you so much for taking such good care of us during this difficult time."

Feedback from the membership

"I want to call out the two adjusters I dealt with... Believe me, when you're in the middle of a seemingly endless nightmare, it is extremely comforting to know that you have people on your side with your interests in mind."
Submit and track claims online and in the app
Submit claims on the go and see the status of your existing claims, including payments, vendors involved and notes directly from your Claims Adjuster.