18 East Coast Companies to Check Out Now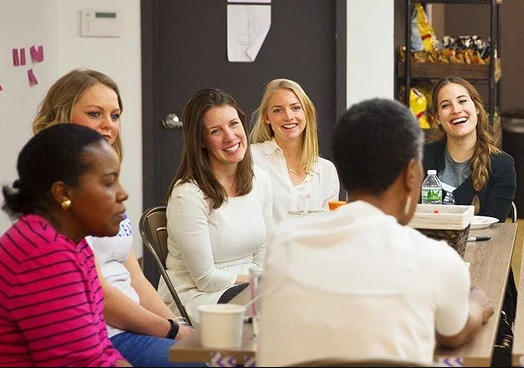 We know: Job searching can be tough. Whether you've been looking for months or are just starting to think about your next step, finding the company with the perfect culture and job opening for you—and in the right location—is no small feat.
That's why we wanted to give you a little boost with 18 companies that are all hiring now, right in your stomping grounds. Take a peek inside their offices, browse job openings, and see if your perfect "next thing" just landed in your lap.
1. GlaxoSmithKline
GlaxoSmithKline Careers Our Office GlaxoSmithKline Careers GlaxoSmithKline Careers
GlaxoSmithKline dedicates itself to creating a healthier population the whole world over by researching and developing a broad range of innovative products in pharmaceutical, vaccine, and consumer healthcare arenas. The company boasts commercial operations in more than 150 countries, as well as 89 manufacturing sites and R&D centers in the U.K., U.S., Belgium, and China.
2. Newsela
An education technology startup, Newsela is dedicated to transforming the way students access the world through words. The amazing team combines powerful technological know-how with real-world experience earned in classrooms, newsrooms, and the boardroom. Five days a week, Newsela publishes high-interest news articles at five levels of complexity for grades 2 through 12, using unique and proprietary processes.
3. PURE Insurance
PURE Insurance is a purpose-driven and member-obsessed organization focused on growth. PURE provides comprehensive property and casualty insurance exclusively in the high net worth market and serves over 70,000 members nationally. The company aims to make its membership smarter, safer, and more resilient so they can pursue their passions with greater confidence. Since inception in 2006, PURE has experienced tremendous growth and has expanded to 10 office locations with more than 600 employees nation-wide. Deeply committed to providing employees with a career that is part of a fulfilling life, PURE invests in developing its employees both professionally and personally, and recognizes and rewards success.
To read more, click here.