For Richer and Poorer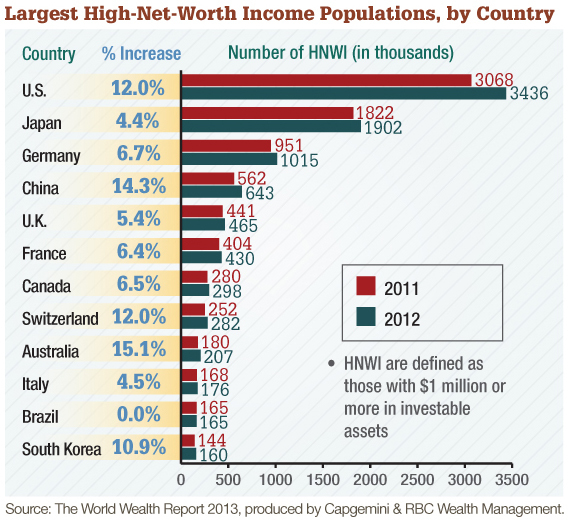 Mark Galante for National Underwriter
February 28, 2014
---
National Underwriter - 04/01/14
By Mark Galante

Superstorm Sandy may have provided the most persuasive argument yet for the benefits of insurance coverage designed specifically for the owners of high-value homes. Those who bought coverage from specialists in the high-net-worth niche—including ACE Private Risk Services, AIG Private Client Group, Chubb, Fireman's Fund and PURE—benefited from quicker service for tree removal, a broader interpretation of coverage for sewer and drain back-up, greater flexibility with flood and excess flood solutions and full replacement cost.
More more carriers and brokers specialize in this niche in the U.S., but the aggregate homeowners' market share of the five high-net-worth specialist carriers decreased for the fifth consecutive year in 2012.
A Rising Tide
The loss of market share among the high-net-worth carriers is particularly concerning considering the demographic trends that should be supercharging growth in this segment. The inflation-adjusted net worth of the wealthiest 1% of Americans has steadily increased and research suggests that a massive proportion of all additional net income in this country has been realized by the wealthiest Americans.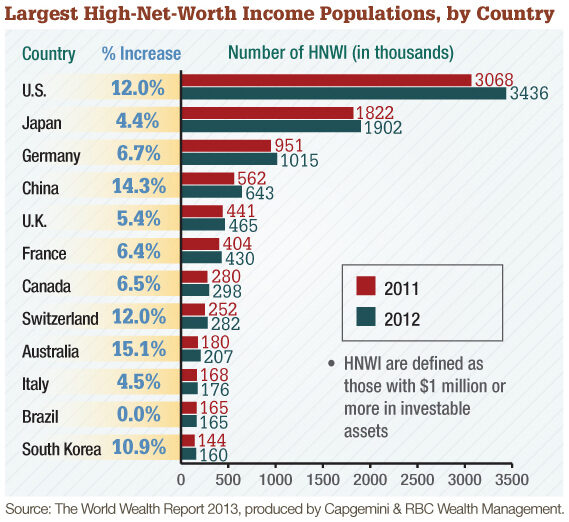 During the past decade or so, the largest personal insurance carriers in the U.S. have contributed to the greatest spike in advertising spending in any marketing category. The trend seems stronger than ever. According to Kantar Media, insurers spent roughly $1.3 billion in advertising in the second quarter of 2013 alone, up 12.9% during the same period a year earlier.
And while the growth in insurance advertising started as a call for consumers to save money, the advertising has clearly shifted to turf that specialist high-net-worth providers should own: professional agents who complete thorough due diligence ("discount double-check"), policy language that is broad enough to protect against "mayhem," and experts that will make you smarter about insurance (even if you didn't attend Farmers University). The billions spent to reinforce these issues creates a challenge for specialist insurers and brokers.
The Start of a Solution
Within the past few years, a group of agents, brokers and carriers established the Private Risk Management Association (PRMA), an independent, non-profit group to lift the specialist high-net-worth category through greater professionalism, awareness and advocacy. PRMA aims to reverse the trend and grow the category by creating a forum for insurance and wealth management professionals to share insights and drive issues that improve the experience of the high net worth consumer. It plans to provide educational opportunities for the workforce in the niche market, establish standards and distinguish those who have mastered the specialty, as well as provide networking, recruiting and career advancement services for association members.