New Student Loan Benefit a Recruiting Hit for PURE Insurance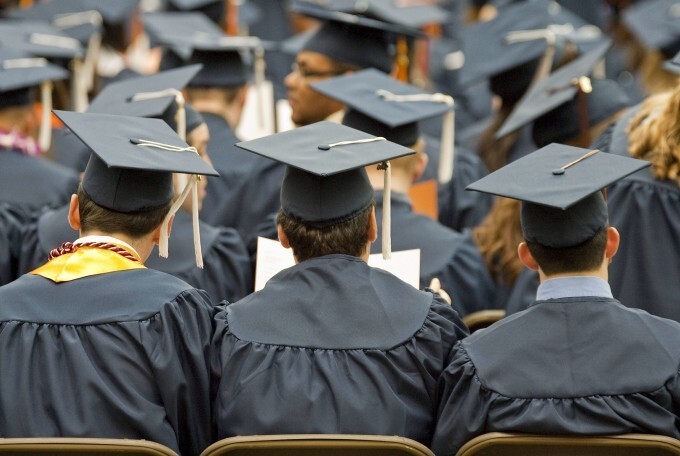 Employee Benefit News
By Kathryn Mayer
When Joanna Stein Weiner joined Pure Insurance as director of compensation and benefits last year, one of her immediate goals was to examine the property insurance company's benefits and understand what offerings were most important to the company's 600 employees.
So she launched an employee survey to the entire workforce to gauge how they felt about their health coverage and other various perks.
"I asked them, 'If you had to add a benefit, what would you be interested in?,'" she said Tuesday at Employee Benefit Adviser's Workplace Benefits Mania in Phoenix. "At the time I was doing research about what was new and exciting in benefits, and student loans kept coming up, so I made sure to add a question about that."
The response was overwhelming. "More than 70% said they wanted Pure to add [a student loan] benefit," she says. "This really gave me the credentials to go to our senior leadership team and say, 'I think this is something we should consider and stand out as an employer of choice — this is the next new exciting thing.'"
The company's leadership agreed, and in January, Pure launched its new student loan benefit. Through its partnership with student loan administrator CommonBond, Pure Group offers workers $100 a month in addition to an employee's regular student loan repayment.
It was an immediate hit. "The reaction from employees was overwhelmingly positive," Weiner said. "People would email me, call me and stop me in the hall telling me what an amazing benefit this was. One of our employees was in tears saying what a difference this was making for her and what a tremendous stress [her student loan debt] was [for her]. Even people who didn't have debts felt proud that we had this sort of program."
As well as the $100 contribution, Pure employees have access to the CommonBond for Business repayment evaluation platform, which offers an overview of income-based and loan forgiveness options, as well as customized recommendations for consolidating and refinancing private and federal loans. Parents can use the solutions offered by the tech company to help plan and pay for their child's undergraduate or graduate education.
"Not everyone has student loan debt, but they might have a child who is going to college, so it's important to have access to tools where people could take out loans on their child's behalf," Weiner said. "We want this benefit to run the gamut."
A few months into the program's implementation, employee participation is at 23%. Weiner expects that number to grow significantly, especially as new young employees — often with massive amounts of student debt — join the company. (72% of Pure's employees are under 40.)
The student loan benefit doesn't just have current employees excited, Weiner says — prospective workers are responding to it as well.
"Where we see the biggest impact and reaction is in our recruiting," she says. "We recruit a class of incoming college graduates, so when our team was talking to some of these recruits, the student loan benefit was the thing that most piqued people's interest and helped us stand out in a crowd of other employers. That's where we have gotten a ton of lift."
Companies can reap high rewards — from retaining and attracting talent to helping employees save for retirement and eliminate financial problems that tend to affect their productivity — by offering a student-loan-repayment program, said Tara Fung, head of enterprise sales at CommonBond, who was also at the session with Weiner.
"For a lot of employers with an older workforce, this is a way to enable retirement," she said. "Because if you have student loans, how are you going to retire, much less talk about retirement savings? When we start to look at the holistic aspect of this — thinking not just about attracting talent or retaining talent — but also enabling retirement and financial wellness, the ROI in the business case here becomes much easier to tell."
White Paper Wellness at work: 3 Keys for healthier, happier, and more productive employees Wellness can make a positive impact on your workforce and your bottom line – but how can you drive an engaging program without burdening your team?
Although only 4% of employers currently offer student loan repayment benefits, according to the Society of Human Resource Management, industry insiders expect that number to grow significantly in the coming years. Pure is one of several employers — joining brokerage firm Crystal & Company and Estée Lauder Companies — that implemented a student loan benefit this year.
"We have overwhelming student loan debt, especially in the millennial segment of our population," Weiner said. "So how are we going to attract and retain these people? The competition for talent is fierce, so how are you going to stand out in the crowd? That's the message I think employers should be getting."