Water Damage: The Most Common Cause of Loss for Condo Owners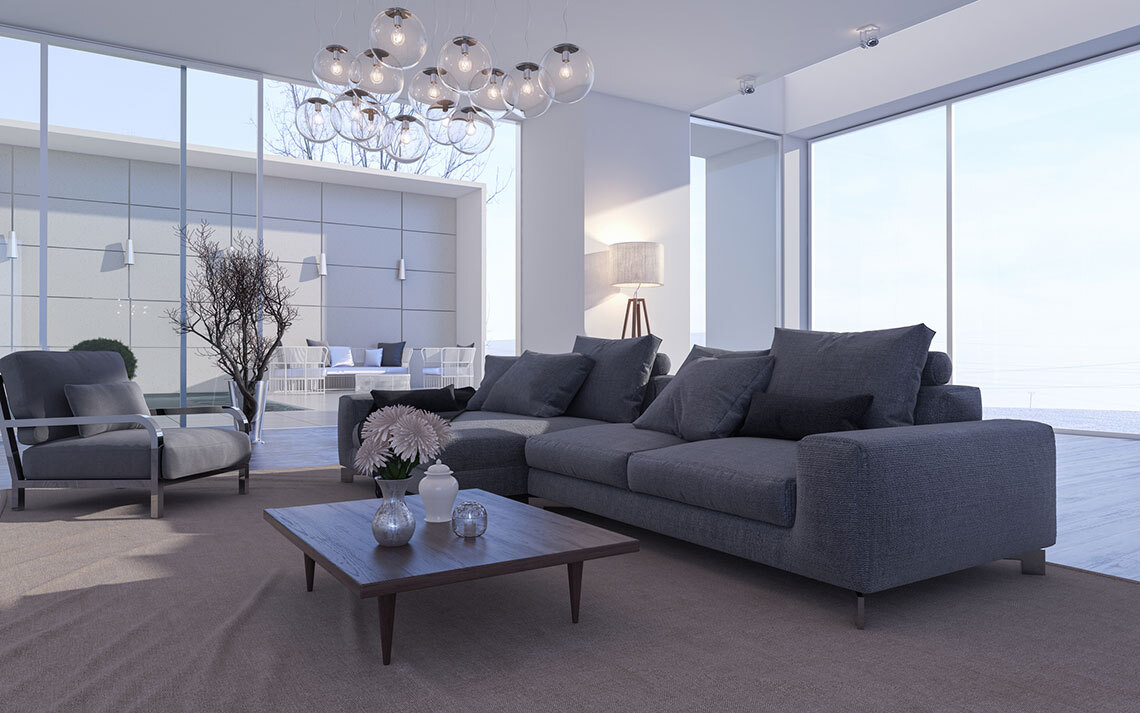 From burst pipes to appliance leaks to HVAC malfunctions and more, according to PURE's claims data, water damage is the number one cause of loss among condo owners. In fact, more than 70% of condo claims reported to PURE have been the result of water damage.
Although some instances are out of a condo owner's control—like a toilet overflowing from a unit above or water backup from a building's rooftop pool—the majority of claims can be prevented by taking proactive steps to reduce the risk of water damage. Research and analysis conducted by our Claims and Risk Management teams uncovered four of the most frequent types of water losses experienced by PURE members and steps you can take to prevent them.
4 common types of condo water losses
Appliance Malfunction
Home appliances with pipes or other fixtures that feed into a water line—refrigerators, dishwashers, ice makers, washing machines, toilets, HVAC systems and more—have the potential to malfunction, develop blockages or spring leaks that can lead to significant water damage.

You can reduce the risk by...
Installing leak detection sensors or an automatic water shut-off device

Installing an HVAC safety switch or float switch
Using a drain pan under your washing machine and braided metal water supply lines for all appliances
Frozen and Burst Pipes
When temperatures drop, the risk for frozen and burst pipes is heightened. Condos that serve as secondary homes or those that are unoccupied for extended periods of time are even more vulnerable because when no one is home, the water can run undetected for hours.
You can reduce the risk by...
Setting the heat at a minimum of 65 degrees while you're away to ensure that the pipes in your home do not fall vulnerable to cold temperatures
Installing leak detection sensors or an automatic water shut-off device
Wind-Driven Rain
High winds can cause rain to fall at an exaggerated angle allowing for water to enter through sealed areas—like windows and doors. Taller buildings that experience greater wind exposure and penthouse condos located at the top of these buildings are often most vulnerable.
You can reduce the risk by...
Ensuring the window seals throughout your home are in good condition—dampness around the edges of windows or on window ledges and cracking are signs that your window seals may be deteriorating
Securing balcony items such as furniture and decorative items when a severe storm is forecast
Balcony Drain Lines
Clogged exterior drain lines can prevent water from properly draining following a storm. If left unchecked, this trapped water could eventually make its way inside through an air conditioning duct or other opening.
You can reduce the risk by...
Understanding who is responsible for maintaining and clearing drain lines—depending on the property you live in, it may be your responsibility or it may be your building's responsibility to clean the outside drain lines or gutters
Ensuring that the drain lines are cleaned twice a year to prevent a water backup from occurring
Additional Advice to Protect Your Condo
While water damage may be the most frequent type of condo loss experienced by PURE members, properly protecting your home and belongings means keeping other risks in mind. Following are additional steps you can take to be proactive about preventing loss.
Install a central station burglar alarm to prevent theft. Even if your building is secured by a doorman, building renovations may allow visitors to enter the hallways and staircases where outside access is typically restricted. Particularly vulnerable are those who live in penthouse apartments due to laws which permit service crews to stage equipment on top floor balconies, allowing them to see directly inside an apartment.
Establish an emergency plan. When an issue occurs in your unit, every minute is crucial. Create a list of preferred vendors and emergency contacts whom you would like to respond in the event of a loss. If you plan to be away from home for an extended period of time, share your plans with your caretaker and make sure they are empowered to take action in your absence.
Discuss loss prevention with your neighbors. While you can choose to take steps to prevent loss that originates from within your own unit, losses originating from neighboring units may be out of your control. Encourage your neighbors to take action to improve the resiliency of their home. Preventing a loss in the unit above you may mean avoiding significant damage to your home as well.
Build a relationship with your property's management firm. Each HOA has its own set of bylaws which can vary from building to building. It's important to understand the maintenance requirements put in place by your property's management firm. Feel empowered to speak to your building's management to understand what steps they are taking to prevent loss in the building for the entire community.
For assistance locating, hiring and coordinating a service provider in your area, contact A PURE Member Advocate® at 888.813.7873 or [email protected].