Chicago & All That Jazz: Diane & Quintin Primo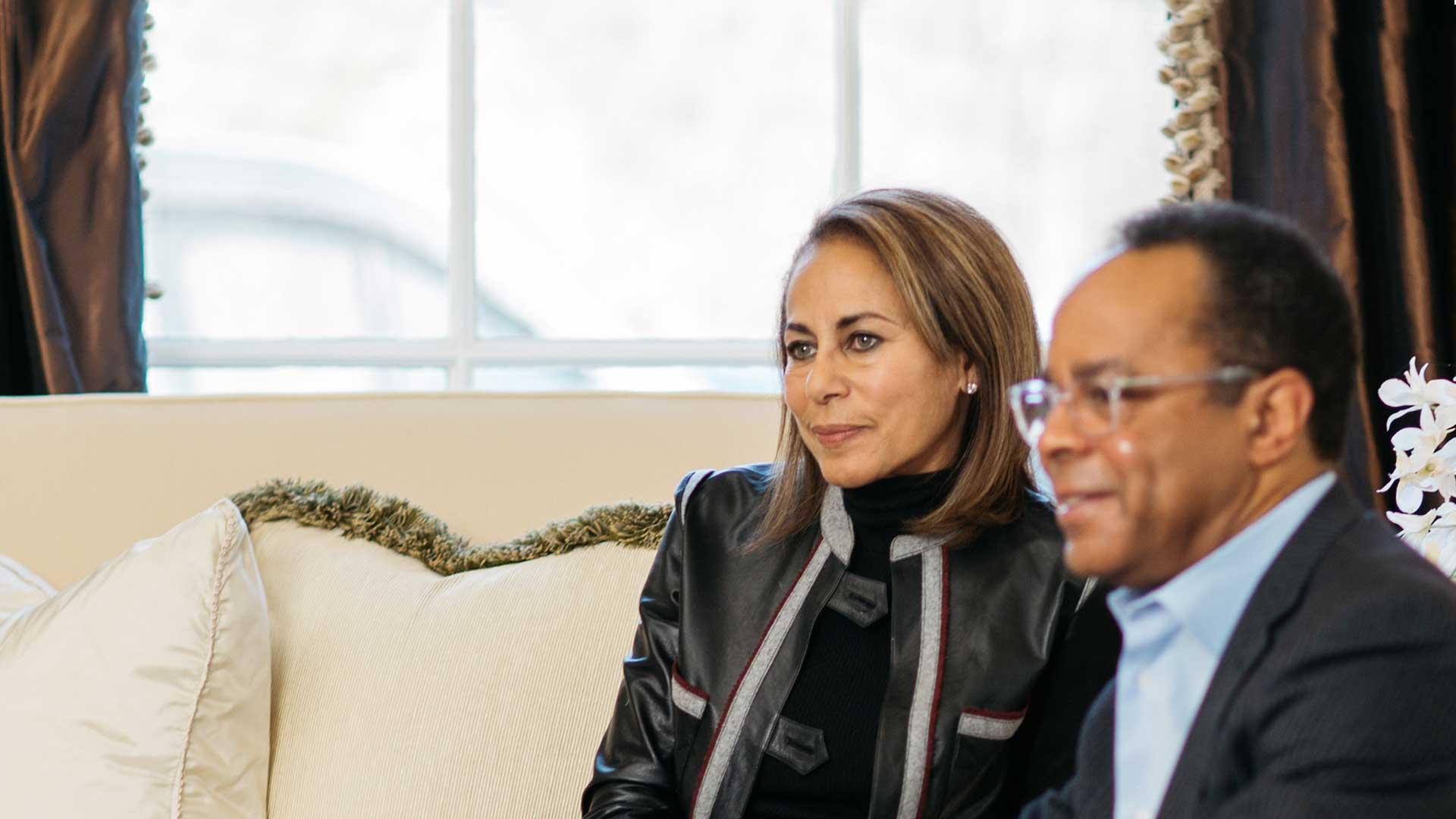 Diane and Quintin Primo were unaware at first when a fire broke out at their home on the outskirts of Chicago at the beginning of the year in 2014.
The family's housekeeper, Lucy, received a phone call from the family's alarm company saying the basement's fire alarm had been activated. After proceeding down the stairs to disarm the system, Lucy noticed a fire in the mechanical room.
With Mrs. Primo, Lucy gathered the rest of their family and they vacated the home. It was only when they began to evacuate that they noticed the fire escalating and smoke taking over the rooms throughout the three-story home.

This is a carousel with slides. Use Next and Previous buttons to navigate, or jump to a slide with the slide pagination dots.
PURE relocated the family of five and their nanny to a temporary home nearby while they began the restoration process. The restoration team immediately removed all of the Primos' belongings from the home, most of which was damaged by smoke, and began the cleaning process.
While they got settled into their temporary arrangements, PURE's claims team prioritized the items the family needed most to live comfortably, from their at-home gym equipment to their electronic games.

Watch as the Primos share a glimpse of their life at home in Chicago.
The family's music room sat just above the source of the fire, and Quintin, a "wannabe famous jazz musician," as his wife teases, requested their musical instruments be cleaned. Their Steinway grand piano, guitar, banjo and drum set were some of the first items to be restored, and they were returned to the members at their temporary home within weeks of the event.
In the rubble, there laid a child's blanket on the floor that belonged to one of the three Primo children, which he slept with every night since he was born. PURE sent the blanket, along with other linens and textiles, to a restoration company, who removed the soot and smoke damage, and returned it to her son within days. "That was more important to me than what we needed," Diane reflects.
PURE contacted art damage experts to inspect and restore all of the artwork the family had throughout their home, from their coveted handcrafted Christmas decorations to their collection of contemporary fine art and sculptures.
"Every individual involved, without exception, was passionate and was qualified," Quintin recalls.

After 10 months of rebuilding, the family returned home to celebrate the holidays that year the way they always had: surrounded by art and company in the warmth of their home.