To my fellow PURE members,
In 2021, our members faced more costly and disruptive disasters than in any other year in our 15-year history.
While the year may not have reached the lows that led Queen Elizabeth II to once reflect upon the closing year as "annus horribilis," it sure gave it a run for its money. We invested more than $150 million to help more than 1,000 members in and around Texas recover after a brutal February storm crippled the state's power grid. Homes that were not designed to withstand freezing cold temperatures were left without heat and power, making them vulnerable to burst pipes.
This storm, known as Winter Storm Uri, currently marks our largest loss event on record, but was challenged in size and cost by Hurricane Ida, a Category 4 hurricane that made landfall just west of New Orleans last August. The initial impact caused the sort of damage we have grown accustomed to seeing with major tropical events. But, days later, the remnants of this storm brought unprecedented flooding to parts of the Northeast, making Ida a more complicated and expensive recovery.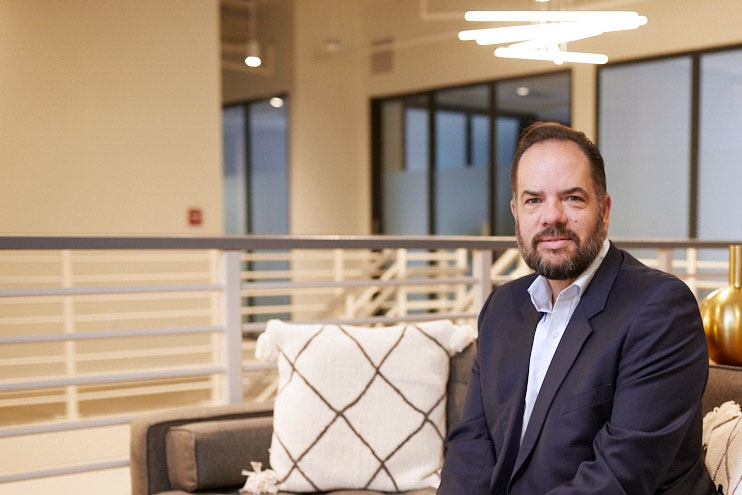 The year ended with further destruction when a tornado ripped through the South Central states, followed by a wildfire that destroyed hundreds of homes in Colorado, including a number of properties owned by PURE members.
When you combine these (and other) catastrophes with a record number of large house fires, PURE will have paid out significantly more in claims and expenses than we took in as premium (and surplus contributions). After 10 straight years of allocations and more than $100 million returned to Subscriber Savings Accounts (SSAs)Subscriber Savings Accounts (SSAs)Accounts held in members' names that serve as a tangible benefit of membership, 2021 will mark the first year without adding to SSAs in a decade.

I wish we could reflect on 2021 and simply chalk it up to the kind of occasional volatility that is often the reason why one would buy (and why we sell) insurance. But, unfortunately, while the weather conditions we experienced were not identical to prior years, they certainly rhyme with what we have seen recently—with newly added verses about inflation and supply chain disruption.
Extreme weather—along with the destruction it brings—is likely to be with us for the foreseeable future, and the cost of virtually all repairs, especially to homes, has soared in the current environment. To oversimplify our business, we need to manage the likelihood and cost of everyday claims, like fender benders and a stone falling out of a ring (attritional lossesattritional lossesLosses associated with ordinary insurance operations), as well as the less frequent but traumatic fires and accidents with serious injuries (large losseslarge lossesLess frequent but more severe and complex losses) and the volatile losses caused by natural disasters (catastrophe lossescatastrophe lossesLosses that affect a large number of policyholders). Today, the cost of the risks the membership bears is greater than the premiums we are charging individual members. We are committed to making adjustments to reflect the "new normal" with a balance of empathy and long-term thinking, along with necessary changes to some of our products, while continuing to provide exceptional service to our membership.


The first thing we need to emphasize is the importance of prevention.

The second priority is to continue on the never-ending journey to better match rate and risk.

The third step we need to take is to try to keep up with inflation.
The first thing we need to emphasize is the importance of prevention. We often reflect on the unavoidable catastrophes that impact the cost of risk, but too frequently we see losses, both large and small, that are not only preventable, but almost inexcusable. We will be making significant investments in our risk management team in 2022 and applying years of learning and experience to tackle the challenge of loss prevention and mitigation. However, the fact remains that we are relying upon our membership to make the greatest impact. In the pages of this year's report, we have outlined steps that you may be able to take to make your home safer and reduce the long-term cost of risk.

The second priority is to continue on the never-ending journey to better match rate and risk. We can often see potential and likely hazards, but they are not always reflected accurately in our rating plan. Some of these insights are fairly obvious, such as the increased hazards from homes with plastic water supply lines or fasteners on plumbing fixtures. Hurricane Ida showed us that it is much more costly to insure homes with elaborate finished basements, especially when flood insurance has not been purchased. Over the years, our data scientists have made progress in predicting the likelihood of loss, and this has allowed us to improve underwriting selection and, in turn, reduce the frequency of claims in certain areas. Our next step is to ensure that these sophisticated predictive models work their way into our rating plans so we offer a more attractive rate for those who deserve a lower price and do a better job overall of reducing known and predictable subsidies within the membership.
The third step we need to take is to try to keep up with inflation. The most straightforward way we can do this is to increase insured amounts by a factor that comes a little closer to reflecting the dramatic increase in construction-related claim costs. We have already begun the process of ensuring that members will have enough coverage to enable rebuilding and that our entire portfolio will be collecting the right premium to pay small losses, as well as large ones. If we have not yet done a PURE360™Risk Management Consultation and you would like an assessment of your residence done by one of our risk management professionals, you may set one up by emailing our Risk Management Services team.

We also find that our members are, as you would expect, investing in their homes, lifestyles and passions. Please let us know when you are doing significant projects or making significant purchases so that we can reflect those investments in updated coverage amounts. This diligence comes with better claims practices to ensure you get your home rebuilt, your car repaired and your art restored—all with impeccable quality, by the most trusted experts and at a fair price. We need to strengthen our relationships with the best firms that lead the restoration and repair processes so we can control costs in ways that will not interfere with the highest service standards.
Our last big step to return to an acceptable underwriting result will be to increase the overall rate level for our products. For some lines, such as jewelry and art, we envision little to no change in our rates. But, for our largest line, Homeowners insurance, some states will see a single digit percentage increase, while others may be higher. We are always evaluating our need to charge the right price, and in 2022 the right price will be somewhat higher—across the industry and for PURE members. I suspect that no one looks forward to an increase in the cost of their insurance. Our long-term challenge is to deliver such great service and such important value that our members feel more delighted than ever with PURE. We believe we are on track to not only improve underwriting results but also to give you even greater value in your membership.

We are excited to have entered Idaho, completing our U.S. footprint. This is a growing market, and we look forward to welcoming more new members from across this beautiful state, in addition to providing solutions for existing members who own properties there.

There is a clear movement in the industry for more and more solutions to be provided by less-regulated "surplus lines" insurers. PURE Programs has operated such a facility for the past five years. It provides solutions for higher risk scenarios, from the use of luxury real estate on home sharing sites, to homes in hurricane-prone areas where the elevation or construction quality might not meet PURE's underwriting standards. This business, by its nature, can be more volatile. Carriers may lose interest as the uncertainty around risk grows. Through our newly launched PURE Specialty Exchange, we now have a platform to be flexible—with appropriate terms—and to control the experience more than when we solely relied on third-party insurance carriers.

Our list of available solutions continued to grow and improve in 2021. Building upon the success of PURE Home Spotlight™ (which leverages risk data to help members make more informed decisions when purchasing a home), we launched PURE Art Spotlight to help those members looking to purchase contemporary art gain confidence in their investments. This service draws insights from decades' worth of art sales data and delivers results in seconds via text message. We also added more use cases to the PURE Advice Dashboard, complementing the best advice from the best independent insurance brokers, to help our membership make even better decisions and design the most appropriate coverage. And we further digitized tens of thousands of PURE360 reports in order to turn a one-time service into an always-on source of insight and valuable documentation. If you haven't already, please log into the PURE Member Portal or download the PURE Insurance mobile app to explore how we might be able to help you save time and money while making smart decisions.

PURE would not have accomplished so much for so long without the talents, hard work and dedication of the more than 1,000 colleagues currently working in service of the membership.

Like for many of you, the past two years have brought some serious challenges. Our employees are working harder than ever to meet your expectations while still dealing with massive challenges related to the health, education and mental wellness of their families, especially those with young children. Our commitment to a diverse, inclusive and highly engaged team has never been greater or more necessary.
This is a carousel with slides. Use Next and Previous buttons to navigate, or jump to a slide with the slide pagination dots.
Members of all six of PURE's Employee Resource Groups (ERGs) gather for an event at our headquarters in White Plains, NY.

Members of all six of PURE's Employee Resource Groups (ERGs) gather for an event at our headquarters in White Plains, NY.

Members of all six of PURE's Employee Resource Groups (ERGs) gather for an event at our headquarters in White Plains, NY.
Our strong sense of purpose helps employees stay motivated when times are tough. In addition to leaning into their mission to serve the PURE membership, the team is eager to make an even bigger impact in their communities and the world at large. We proudly achieved carbon neutral status for 2021 and will endeavor to become a more responsible and sustainable organization. For those of you who still receive paper policies and bills, we encourage you to sign up for eDelivery.
Our team has also demonstrated a strong desire to give back to their communities, with an emphasis on programs for children. Later in this report, we will highlight more of our community involvement, including the new PURE Insurance Scholars program, which awards scholarships to First Tee participants.

These are challenging times that present complex problems. You can be confident that your insurance company is diligently, creatively and empathetically working to help you live your lives to the fullest and to allow you to pursue your passions with even greater confidence. On behalf of our entire team, I thank you for the opportunity to serve you.
Sincerely,

ROSS BUCHMUELLER
President and Chief Executive Officer
Glossary
Attritional Losses

Losses associated with ordinary insurance operations

These are the types of losses that insurance companies deal with on a daily basis such as a missing piece of jewelry, a cracked windshield or a minor fender bender.

Large Losses

Less frequent but more severe and complex losses

These losses occur when there is a significant amount of property damaged or when an excess liability policy may be implicated. Examples of large losses include total loss home fires and accidents with serious injuries or death.

Catastrophe Losses

Losses that affect a large number of policyholders

Caused by natural or man-made disasters, these losses are unusually severe, more difficult to predict and impact a large number of policyholders and insurance companies. Examples include wildfires, hurricanes, floods and earthquakes.

Surplus Contributions

A small fee charged for the first five years of membership

These funds provide extra financial support; improve claims paying ability and operating results; and, by enabling us to keep lower prices, save members money over time.

Subscriber Savings Accounts

Accounts held in members' names that serve as a tangible benefit of membership

As part of PURE's unique membership model, PURE may allocate a portion of its total capital to members through individual accounts held in their name, also known as Subscriber Savings Accounts.