Leveraging Artificial Intelligence For Art Buying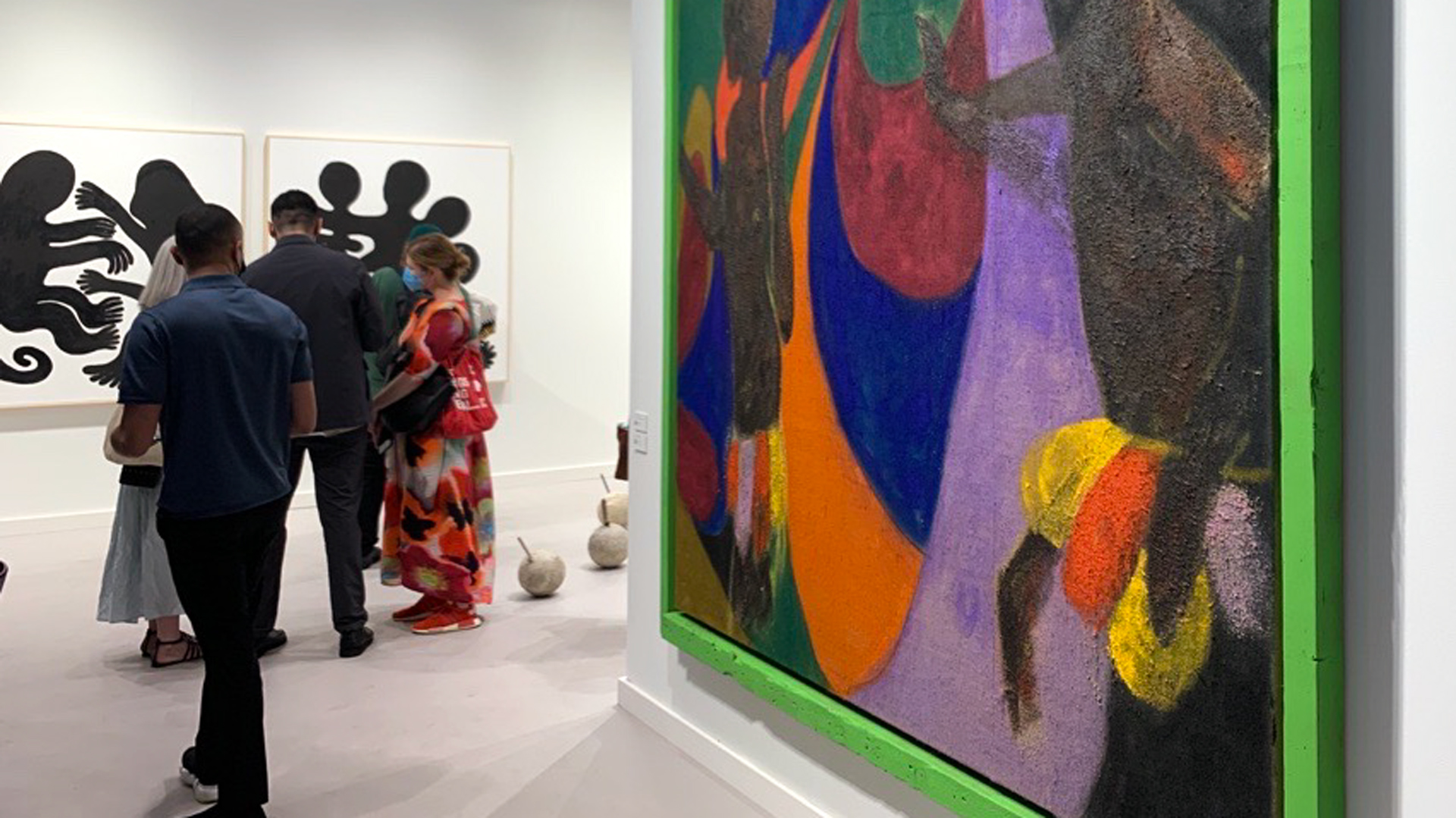 Renee Mikon
VP, PURE Art Services, West
November 28, 2022
---
On the heels of the sale of Paul Allen's collection—the first-ever billion dollar auction at Christie's—our eyes are now keyed in on Art Basel Miami Beach. While headlines often focus on the record-breaking sales for masters like Cezanne, Seurat and Van Gogh (five of Paul Allen's paintings achieved prices above $100 million), the data reveals a rapidly increasing interest at auction for young, emerging artists, too. And, for those collectors interested in acquiring work by emerging artists on the primary market, Art Basel Miami Beach is a prime destination.
Here's what to keep in mind: Of the 250,000 contemporary artists worldwide, 84% are considered emerging—a term packed with uncertainty for a collector. Yet this trend, heavily dominated by seemingly unknown or little known artists, is consistent with the concentration of works insured by PURE members who collect.
With hundreds of thousands of emerging artists, and costs per piece ranging fairly significantly, how can you know whether you are making a sound decision?
Here's why you should consider Artificial Intelligence for art buying
When looking at art to add to your collection, a fairly new but highly valuable way to evaluate your purchase—especially when considering emerging artists—is to seek help from Artificial Intelligence (AI) tools.
Specifically speaking, when leveraging data and AI gathered on exhibitions, we can begin to see trends and insights. When we hone in on institutions that historically represent emerging artists who then become widely sought after and widely exhibited in international institutions, we glean learnings that could help you make a more informed art buying decision.
With Art Basel Miami Beach opening to VIP guests on Nov. 29 and to the general public on Dec. 1, we worked with our friends at Wondeur AI again this year to analyze the fair's programming—nearly 300 galleries in total—in order to identify ones that have track records for showing emerging artists who become high-performing in subsequent years.

You can decide to buy art solely on your delight of the piece or you can buy with the intent to make money, holding on to it like any other investment.
– Jay Greenspan, member since 2018
"For us, the best option is somewhere in the middle—we love it and hope that it won't lose value," says Greenspan. "Our personal art objective is to have pieces that move us, that we enjoy and when we look at them, they make our day better."

Galleries to Watch
This year marks the 20th anniversary of Art Basel Miami Beach and it is the largest edition yet. There are four galleries at this year's fair that each have strong reputations for supporting emerging artists, ultimately contributing to the artists' critical acclaim, institutional recognition and increased market attention:
Curatorial trends: 2022 has been a year in which the art world continues to reconcile with its history of representational disparities—from Simone Leigh's powerful representation of the United States at the Venice Biennale to the first survey of radical feminist artist Carolee Schneemann in the United Kingdom. Following the lead of these major exhibitions, the market for works by emerging artists continues to respond with artists of color and female artists becoming more available to collectors and earning a greater share of artworks held in private collections.
Which galleries and emerging artists will pique your interest at Art Basel Miami Beach?
Often, galleries and institutions will show emerging artists because they believe their work is important—that it is saying something powerful and insightful—which will lead to prominence and value in the future. The galleries mentioned above should be added to any collector's must-see list when attending Art Basel Miami Beach for an edge on art investing and rising influential contemporary artists.
To further reduce uncertainty in the buying process on the spot, PURE members have exclusive access to a new text-to-learn feature of the PURE Art Spotlight. This text-based AI tool powered by Wondeur gives members information about a contemporary artist's career, the value of his or her art, recent sales and more, immediately—right to their phone with one simple text message.

Comprehensive collections management services
For members who collect, we offer PURE Art Services to help preserve and enhance their collection so they can enjoy it to the fullest. We can help with valuations to protect collections against volatility in the market; assist with regular maintenance to enhance value and ensure legacy; provide inventory services to help manage it; and give expert guidance and personalized assistance in the unfortunate event of a claim. Members can contact PURE Art Services at [email protected] or 312.376.8115.
Photo credit: Installation view in Mendes Wood DM's booth, Frieze New York, 2022.