Storytellers by Design: Tom & Scott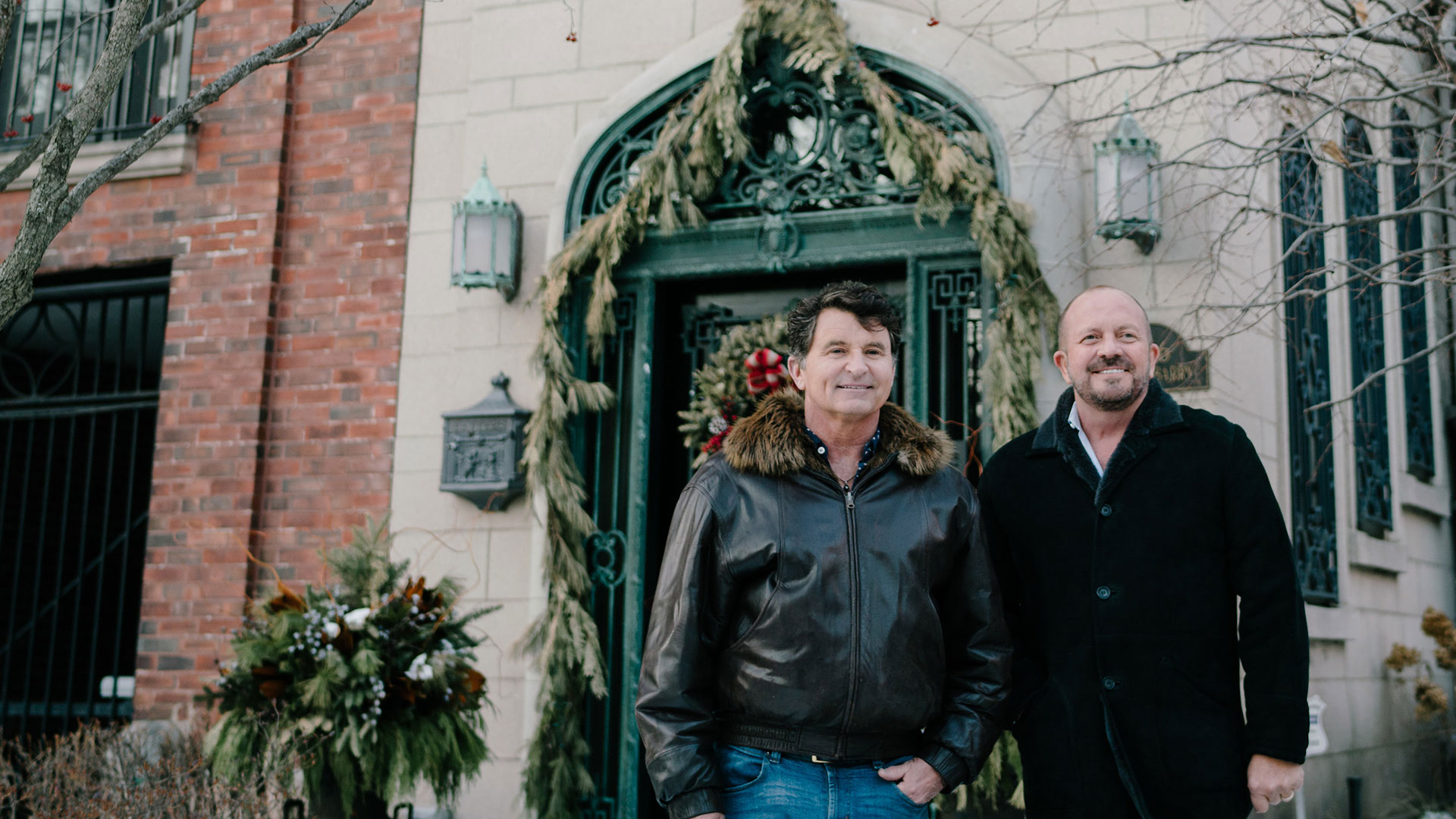 Tom Stringer and his partner, Scott Waller, were preparing for their Christmas holiday vacation, when their world took a turn they never anticipated.
The light sitting above their Christmas tree sparked and caused the tree to catch fire, which quickly spread throughout the first floor of their home. Tom and Scott gathered their dogs, Tucker, a husky, and Jonah, a poodle mix, and a handful of clothes before taking one last look at the Chicago townhome they had built together.
"I very much view design as storytelling," Tom said, "and this home tells the story of our lives." Tom, the owner of an architecture and design firm, bought the Chicago home for its façade and renovated it top to bottom with Scott, a retired school principal and professor.

"We were watching our house burn," Tom recalled, when their PURE claims adjuster approached them. "He [said], 'I'm with PURE, and I'm here to help take care of you.'" Before the last flame was put out, Tom and Scott's Member Advocate had already made the first calls to get them into a rental property a block away from their home, just in time for Christmas.

On the night of the fire, Scott recalls watching as the fire personnel took a crowbar to their home's Kirk glass window, shattering the German-made glass in an effort to stop the developing blaze. His Member Advocate contacted the original designer and had the windows replaced.
Watch as Tom and Scott give us a glimpse of their life at home in Chicago and share their experience with PURE.
Since his college days, Tom has been an avid collector of antiques—his first piece being an armoire that still resides in his bedroom today. He and Scott have grown their collection through the years, accumulating sculptures and canvases from all over the world. Following the fire, all of Tom and Scott's pieces were shipped to a restoration company to assess the pieces and salvage those they could.
For Scott, the most important piece was his grand piano that had been a gift from a friend of his father's. The piano had been filled with water in the process of putting out the fire, and it was not salvageable. While the item was irreplaceable to Scott, his Homeowners policy allowed for items that are damaged or destroyed to be replaced with similar items of equal value. He told his Member Advocate about his dream piano, a Rosewood Steinway, and PURE was able to find him just that.

This is a carousel with slides. Use Next and Previous buttons to navigate, or jump to a slide with the slide pagination dots.
While PURE began the repair process and started restoring their collectibles, Tom and Scott were able to take their vacation less than a week after the loss. When they returned, everything PURE had been able to salvage—including all of Tom and Scott's clothes—was unpacked in their temporary home.
"Our experience with PURE turned out to be one of those peak human experiences," Tom said. "Every time we wanted to make something happen, they said 'yes,' and they helped us make it happen."