Martin Leitch Named CEO of PURE Group of Insurance Companies
(White Plains, NY) Privilege Underwriters, Inc. (PUI) and the affiliated companies of the PURE Group of Insurance Companies (PURE) have announced that Ross Buchmueller, founder and Chief Executive Officer of PURE, will be leaving the company at the end of 2023 after 18 years with the firm. Martin Leitch, Co-President and Chief Underwriting Officer, will assume responsibilities as Chief Executive Officer on July 1, 2023.

Since its founding in 2006, PURE has experienced more than 15 consecutive years of 15% or greater growth in managed premiums and joined the Tokio Marine Group following Tokio Marine's acquisition of PUI in 2019.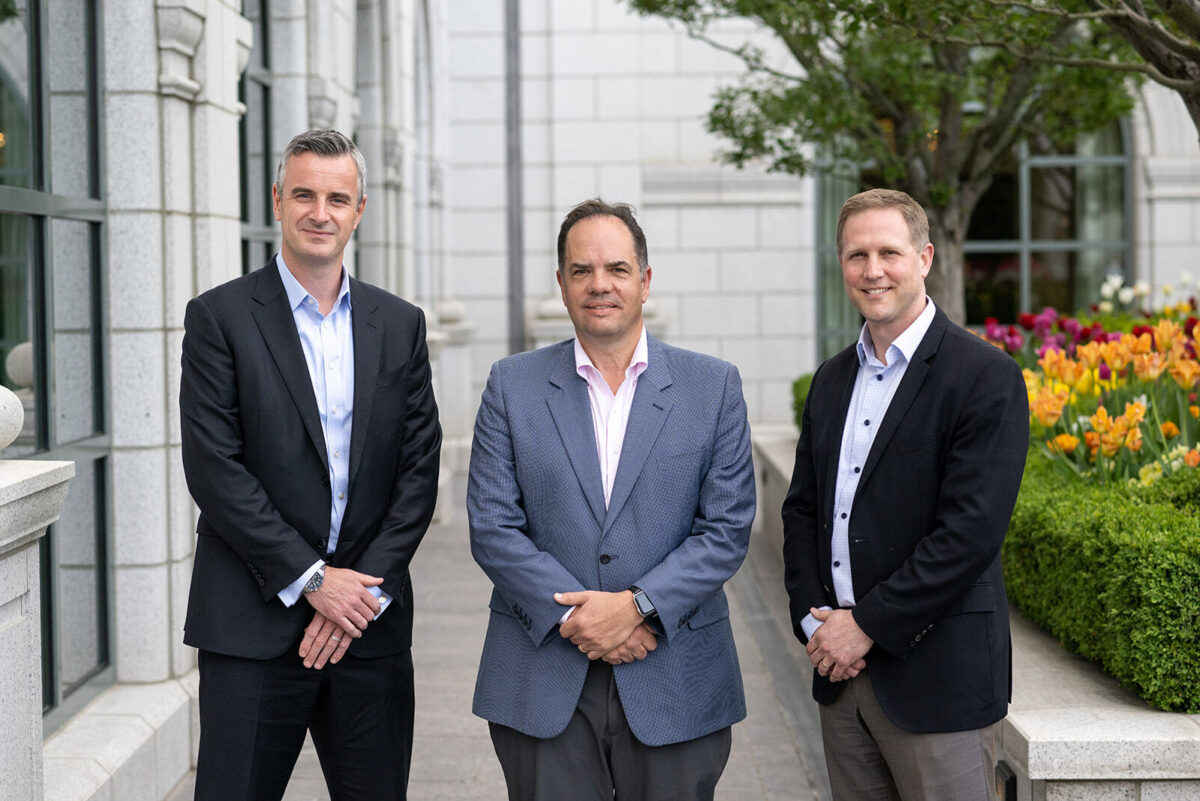 PURE is the most-awarded insurer in its category, having been recognized as the Best High Net Worth Insurance Company by Private Asset Management for six consecutive years and by Family Wealth Report for eight consecutive years, in addition to countless other awards for innovation, service and corporate culture. During his tenure as CEO of PURE, Mr. Buchmueller has been recognized as a winner of the EY Entrepreneur of the Year, the Family Wealth Report Leading Contributor to the wealth management industry, the Private Risk Management Association Industry Leader Award and an inductee into the Insurance Business America Hall of Fame.
We have been so pleased to have PURE as part of the Tokio Marine family. In addition to its contributions to our financial success, we have been inspired by PURE's spirit of employee engagement, member service and innovation.
– Satoru Komiya, Group Chief Executive Officer, Tokio Marine Holdings
Satoru added, "I have enjoyed working alongside Ross and wish him and his family all of the best. My colleagues and I look forward to supporting Martin and his team to help PURE reach its full potential. I have every confidence that PURE will maintain its sustainable growth by continuing to deliver an exceptional member experience."

Martin Leitch, 44, joined PURE in 2022 after more than 20 years with General Reinsurance Corporation, and served as Co-President and Chief Underwriting Officer. Dave Logan, who has served as Chief Risk Officer at PURE for the past three years has been appointed President.
It's an honor to assume the responsibility of CEO of this remarkable firm. We are all grateful for the foundation that the three founders of PURE have built and look forward to the challenge of taking this company to even greater heights.
– Martin Leitch, Chief Executive Officer, PURE Insurance
"On behalf of the PURE membership, I want to thank Ross for his many contributions to the creation and the ongoing success of PURE," said Jodi Lash, Chair of PURE's Subscribers' Advisory Committee. "We have enjoyed getting to know Martin and Dave and remain confident that they will be great stewards for the next chapter of this company."
Ross Buchmueller added, "I look forward to spending the balance of the year helping Martin, Dave and the team to ensure a smooth transition. I will be forever grateful to the 1,100 colleagues who deliver on PURE's promise every day, and I will remain the most enthusiastic ambassador for them and their mission."
About the companies
PURE
Privilege Underwriters Reciprocal Exchange (PURE) is dedicated to creating an exceptional experience for responsible high net worth families, providing customizable coverage for high-value homes, automobiles, jewelry, art, personal liability, watercraft, flood, fraud and cyber fraud. PURE's low cost of capital, careful member selection and proactive risk management contribute to fair pricing and a Financial Strength Rating of "A (Excellent)" from A.M. Best Company, Inc. PURE has sustained at least 15% annual growth in each year since its inception and now serves more than 100,000 members across the United States.

Tokio Marine
Tokio Marine is one of the largest and longest standing insurance groups in the world with JPY 27.7 trillion ($207 billion) in total assets and JPY 6.6 trillion ($50 billion) of total revenue (for the year ended March 2023 on consolidated basis). Founded in 1879, Tokio Marine comprises a strategic collection of leading insurance businesses united by a shared commitment to do the right thing for its customers and communities. The Group consists of Tokio Marine Holdings, 250+ subsidiaries and 26 affiliates located in 46 countries and regions worldwide, operating extensively in P&C insurance and life insurance as well as several non-insurance business areas.